Cairns Christmas Day 2012 | Reef & Diving Tours
Christmas Day will be here before we know it! If you are in Cairns for Christmas Day 2012, then why not plan a trip to the Great Barrier Reef?
Spending Christmas Day on the Great Barrier Reef will be a truly memorable occasion, and the very best way to celebrate the festive season in the tropics, not to mention making your friends and family extremely jealous.
There are Cairns Christmas Day Great Barrier Reef itineraries and packages to suit everyone, from families to couples and solo travellers, certified divers, snorkelers and even non-swimmers. Cairns Dive Adventures has cherry picked the best of Cairns' Christmas Day 2012 Great Barrier Reef trips for you, from Outer Great Barrier Reef trips to sand cays, tropical island escapes, sailing trips and high speed catamarans.
Great Barrier Reef Christmas Day tours are always popular, so make sure you book early to avoid disappointment.
Christmas Day 2012 on Cairns' Great Barrier Reef
The reef is the perfect Christmas Day destination! Imagine splashing down into the warm waters of the Coral Sea, being surrounded by a multitude of colourful fish and maybe even swimming with sea turtles. Not only is this making the most of being in the tropics, but you can combine one of the wonders of the world, with one of the most magical days of the year.
The best part? Spending Christmas Day on the Great Barrier Reef is no more expensive than lunch out at a Cairns hotel, making this an affordable option! What about Santa? Santa ditches the suit and goes tropical, visiting several different boats and Great Barrier Reef locations. If you want to be assured of seeing Santa at the reef this Christmas, ask us where he will be, before booking.
Christmas Day 2012 – Weather on Cairns' Great Barrier Reef
While we can't make any promises about what the weather might be like on Christmas Day, in regards to sunshine and winds, you can be assured of a few things: it will be warm, it will be humid and you will enjoy cooling off in the Coral Sea while exploring the reef. For the latest weather conditions, please see the chart on our home page.
Do I Need To Book Ahead?
The answer to this question is yes! The Great Barrier Reef is a popular Cairns option for Christmas Day. If this is where you want to spend 25 December this year, please try to book at least three (3) weeks in advance to guarantee availability.

Christmas Day 2012 on Cairns' Great Barrier Reef – The Best of the Best
Tusa Dive – Catamaran to Outer Great Barrier Reef
Tusa Dive is a high speed catamaran which visits two (2) different Outer Great Barrier Reef locations and provides up to five (5) hours at the reef. Divers can enjoy up to three (3) dives (guided or unguided) and a guided snorkel tour is also available. If you want to try diving for the first time (no experience necessary), then book an introductory dive as a special present to yourself! A Tusa Dive Christmas Day tour includes a reef interpretation presentation, delicious buffet lunch, all snorkelling / diving equipment and a safe, comfortable ride to the reef in an air-conditioned boat. Maximum passenger numbers are 60, so it's a great day out without the crowds… more info
Big Cat Reef Cruises – Green Island Half Day Option
Perhaps you would like to spend Christmas Day on a tropical island, with white sand and blue water? Big Cat Green Island Reef Cruises can take you there, with two (2) departure and return times from Cairns to Green Island. This is a great budget way to spend Christmas Day, as you can take your own lunch, or choose their on-boat buffet option. Take a picnic or visit the licensed bar, restaurant or kiosk to purchase snacks and meals. You have the option to include either snorkelling or a glass bottom boat tour (standard package) or upgrade to include a semi-submersible tour… more info
Reef Magic – Outer Great Barrier Reef Pontoon
Christmas with Reef Magic can be dry or wet on their Outer Reef Pontoon, making this a perfect option for people of all ages and abilities, from non-swimmers and families with young children, to snorkelers and certified divers. For non-swimmers, Reef Magic offers glass bottom boat and semi-submersible tours, as well as having an underwater observatory. For those feeling more adventurous, you can also try a helmet dive. If you have a young family, you'll appreciate the swimming enclosure and personal flotation devices, available in adult and child sizes. In the water, you'll enjoy many options including guided snorkelling tours, certified and introductory diving. There's a special Christmas Day menu including a morning tea of plum puddings & fruit mince tarts and lunch buffet with roast turkey and more. This is one place Santa will definitely be making an appearance… more info
Passions of Paradise – Michaelmas Cay and Paradise Reef
Christmas on the Reef with Passions of Paradise can be as leisurely or adventurous as you choose. Sailing home over the blue waters on this 25 metre catamaran you will be able to reminisce over the two spectacular locations visited, Michaelmas Cay and Paradise Reef. At both locations you can join a free snorkelling tour to explore the Great Barrier Reef and for those wishing to be more adventurous, try an introductory dive (no experience necessary). Certified divers have the opportunity to join one or two guided dives. There's a glass bottom boat tour (optional extra) and the special Christmas Day menu includes a tropical buffet lunch of hot and cold dishes. Santa will also be dropping by Passions of Paradise… more info
Click the links below to find out more.
Can't decide? We have personally been on every Cairns reef and diving trip. We can help you choose the best tour, to suit your experience and budget.
FREE UNDERWATER CAMERA HIRE*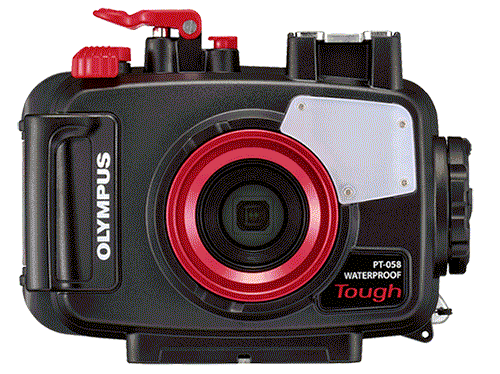 Spend over $550.00 AUD on your Great Barrier Reef tour with us and receive the latest Digital Underwater Camera Hire. Take amazing High-Resolution images and 1080 HD Video.
Not available for any tours to the Islands as fine white sand damages the seals on the cameras and makes them leak!
You need to come into our shop located on the Cairns Esplanade the day before departure to pick up the camera before 5:30 pm. You also need to supply your own SD Camera Card and drop the camera off back at our shop before 5:30pm.
Please Remember there is no other way to collect our cameras! All passengers must come into our shop the day before departure day before 5:30 pm.