Great Barrier Reef Coral Spawning Dates for 2012
Great Barrier Reef Coral Spawning dates for 2012 are yet to be confirmed, but it's expected to happen in either early November or December. Best guess at this stage is 2-3-4 November 2012 or 2-3-4 December 2012. Of course it's hard to predict exact timing for this natural phenomenon and we'll update the site with more details as we get closer to the time.
So, what is coral spawning? Essentially, it is the sexual reproduction of a coral reef. It usually occurs as a mass event, lasting up to a week, and it happens once a year on the Great Barrier Reef. As it's a natural phenomenon, predicting timing for the Great Barrier Reef's annual coral spawning is difficult and depends on a few factors (see below).
Water Temperature. To trigger coral spawning the water temperature needs to be around 27 degrees Celsius, which is achieved during spring in Tropical North Queensland (September – December).
Moon Cycle. Interestingly, the Great Barrier Reef times its sexual reproduction around the cycle of the moon: nothing to do with romance, everything to do with the tides. To ensure maximum fertilisation there needs to be minimal tidal movement. Therefore, coral spawning generally occurs three to five days after the full moon in October or November, sometimes even December. The 2012 Full Moon dates are 30 October and 29 November.
At Night. The coral spawning always occurs at night.
The Great Barrier Reef Coral Spawning
First witnessed by researchers in 1981, the Great Barrier Reef coral spawning event attracts hundreds of scientists, researchers and recreational snorkelers and scuba divers each year.
Why do they come? Other than to enjoy the warm waters of the Coral Sea, they come hoping to be in the water when the over 400 different types of coral on the Great Barrier Reef release their eggs and sperm in a mass reproductive event.
Marine Biologist Stuart Ireland said the coral spawning helped the Great Barrier Reef to evolve.
"Coral spawning allows for cross-breeding and hybridisation, which helps the Great Barrier Reef corals evolve and become stronger," Mr Ireland said. "By having a mass spawning event, there is a greater chance of successful reproduction and survival from the predators in the water (fish etc), that like to eat the corals' eggs and sperm," he said.
Cairns Great Barrier Reef Coral Spawning Trips
In Cairns, being a part of this amazing natural phenomenon is easy, with several operators running specific coral spawning night tours. Dates are yet to be confirmed for 2012 tours and will be uploaded to this page, once finalised. To maximise your chances, you can even book a liveaboard trip from Cairns to the Great Barrier Reef. Liveaboard trips vary anywhere from 1 night to 6 nights, pending your budget and itinerary. Liveaboard trips operate year round and can be booked now.
As coral spawning is a natural event, there are no guarantees you will see it. Worst case scenario, you'll enjoy an amazing night-time experience on the Great Barrier Reef, when all of the fish go to sleep and the predators come out to play!
For more information on booking a Great Barrier Reef coral spawning trip in 2012, please contact Cairns Dive Adventures on +61 7 5641 0112 or email info@cairnsdiveadventures.com
Please Note: The above picture is courtesy of Stuart Ireland at Calypso Productions
Click the links below to find out more.
Can't decide? We have personally been on every Cairns reef and diving trip. We can help you choose the best tour, to suit your experience and budget.
FREE UNDERWATER CAMERA HIRE*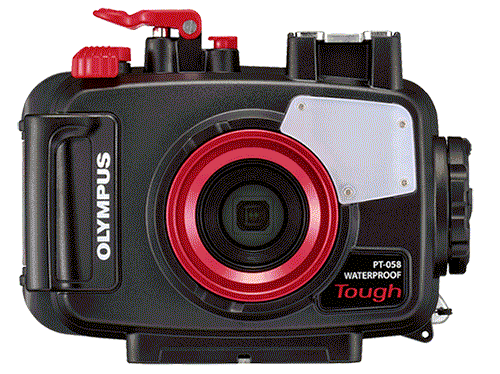 Spend over $550.00 AUD on your Great Barrier Reef tour with us and receive the latest Digital Underwater Camera Hire. Take amazing High-Resolution images and 1080 HD Video.
Not available for any tours to the Islands as fine white sand damages the seals on the cameras and makes them leak!
You need to come into our shop located on the Cairns Esplanade the day before departure to pick up the camera before 5:30 pm. You also need to supply your own SD Camera Card and drop the camera off back at our shop before 5:30pm.
Please Remember there is no other way to collect our cameras! All passengers must come into our shop the day before departure day before 5:30 pm.