Cairns Christmas On The Great Barrier Reef 2011
Do you want to spend Christmas Day 2011 on the Great Barrier Reef?
Cairns reef operators
are offering several different packages, catering to families, couples, groups and independent travelers this Christmas. We've cherry picked the best Cairns Christmas 2011 Great Barrier Reef experiences for you, please read on for more information and pricing.
Choose a Great Barrier Reef Christmas package to suit your itinerary and interests, from a dive trip to a sail tour, outer reef pontoon or tropical island escape, Cairns has it all in 2011! Prices start at just $77 for a transfer to beautiful Green Island (where you can pack your own festive treats for a beach feast) and go through to $225 for a day tour including two scuba dives on the Great Barrier Reef and lunch. These tours are sure to sell out, so book early to avoid missing out.
Tusa Dive – $225
Spend Christmas scuba diving the wonders of the Great Barrier Reef on Cairns' newest and best day tour boat. Tusa Dive launched T6 earlier this year. This quality day tour boat provides a fast, smooth ride to the reef and up to five (5) hours diving and swimming. The friendly, professional crew provides excellent service, fitting you out with the latest scuba equipment and even helping to take on and off your fins. Learn more about this amazing ecosystem while enjoying a delicious buffet lunch, served in comfortable, air-conditioned saloon. Max passenger numbers are 60, so it's a great day out without the crowds this Christmas.
Reef Magic Cruises Outer Reef Pontoon – $180
Christmas on the Great Barrier Reef without getting wet? Reef Magic Cruises and their outer reef pontoon 'Marine World' offer a great Christmas Day option on Cairns' Great Barrier Reef for non-swimmers and those not confident in the water (or with young children). Of course there is plenty to see and do for swimmers, snorkelers and divers too, with some fantastic coral gardens which are home to the world famous 'Wally' the Humphead Maori Wrasse. Activities include: semi-submersible tours, glass bottom boat tours, underwater observatory, guided adventure drift snorkel tour, fish feeding and more. Special Christmas Day Lunch Menu, including turkey, ham, chicken, plum pudding and more.
Passions of Paradise Snorkel & Sail – $139
Sail away over the seas and snorkel on pristine coral gardens at the Great Barrier Reef's Paradise Reef and Michaelmas Cay this Christmas Day, with Passions of Paradise. The custom-designed 25m sailing catamaran is suitable for people of all ages and offers an air-conditioned interior with exterior sundecks. All snorkel equipment is included in the ticket price and optional extras include introductory and certified diving and glass bottom boat tours. Your Christmas lunch feast will include cold prawns, turkey, ham, hot dishes and more. We hear Santa will also make a special appearance. Cheese and crackers are enjoyed on the way home as Passions of Paradise hoist the sails and go with the flow.
Great Adventures – Green Island – $77
Sand beneath your toes this Christmas? Want to spend Christmas Sunday on a Great Barrier Reef tropical island with palm trees, rainforest and an exclusive resort with free form swimming pool, all for less than $100? Sound good? Great Adventures can take you there! Half day tours depart from Cairns at 8.30am, 10.30am and 1pm – returning at 12.50pm, 3.20pm and 5.20pm respectively. Lunch can be purchased on the island, or for those on a budget, pack your own picnic and enjoy a feast on the beach. Snorkelling equipment is included in this ticket price, as is use of the island's day visitor facilities.
There are more Cairns Christmas 2011 Great Barrier Reef packages available, so if the above does not suit or you would like more information, please don't hesitate to contact Cairns Dive Adventures today! Merry Christmas everyone …
Click the links below to find out more.
Can't decide? We have personally been on every Cairns reef and diving trip. We can help you choose the best tour, to suit your experience and budget.
FREE UNDERWATER CAMERA HIRE*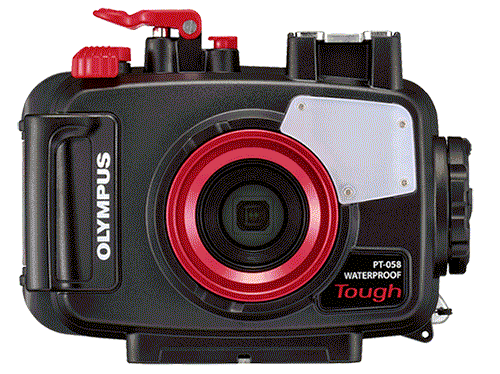 Spend over $550.00 AUD on your Great Barrier Reef tour with us and receive the latest Digital Underwater Camera Hire. Take amazing High-Resolution images and 1080 HD Video.
Not available for any tours to the Islands as fine white sand damages the seals on the cameras and makes them leak!
You need to come into our shop located on the Cairns Esplanade the day before departure to pick up the camera before 5:30 pm. You also need to supply your own SD Camera Card and drop the camera off back at our shop before 5:30pm.
Please Remember there is no other way to collect our cameras! All passengers must come into our shop the day before departure day before 5:30 pm.