Coral Spawning Has Happened For 2011
The Great Barrier Reef's annual coral spawning has taken place for 2011. As predicted, the corals of the Great Barrier Reef released their eggs and sperm into the warm waters of the Coral Sea over a few nights, between 15 – 17 November; the main event taking place on Thursday 17 November 2011.
Several Cairns tour operators ran coral spawning trips, providing snorkelers and scuba divers with the opportunity to witness this amazing natural phenomenon, which some said was the best they had seen in years.
Coral spawning is the mass reproduction event for the over 400 different types of coral on the Great Barrier Reef. It happens annually and its timing is affected by the water temperature and moon cycles. Marine Biologist Stuart Ireland said the coral spawning helped the Great Barrier Reef to evolve.
"Coral spawning allows for the potential of cross-breeding and hybridisation, which may help the Great Barrier Reef corals evolve and become stronger," Mr Ireland said.
"By having a mass spawning event, there is a greater chance of successful reproduction and survival from the predators in the water (fish etc), that like to eat the corals' eggs and sperm," he said.
Cairns Dive Adventures witnessed coral spawning this year with Tusa Dive, at Saxon Reef on a site known as 'Coral Gardens'. We took two (2) trips, on Tuesday 15 and Thursday 17 November 2011, with two (2) dives on each trip.
On Tuesday 15 November, we witnessed the male boulder corals releasing their sperm into the water.
"In the torchlight, this looked like cloudy waters surrounding the boulder corals. We took two night dives and saw some pretty cool critters, including Crayfish, Lionfish, Flatworms and a Wobbegong Shark."
Thursday 17 November 2011 is the night the staghorn and mushrooms corals released their eggs in a mass spawning event.
"It was amazing! Thousands of pink coral eggs floating through the warm, night waters, it was like diving in a flute of bubbly champagne," Julie Johnston from Cairns Dive Adventures said. Full coral spawning trip review here.
Tusa Dive Sales Manager Trina Baker said regular divers, who had witnessed previous spawning, said this was the best they had seen in five years.
Tobi Schnell, from Deep Sea Divers Den (another Cairns operator) said: "We had a few years where it was smaller, but this year we really had the goods". "It's like you're in an underwater snowstorm."
For more information on the Great Barrier Reef's Coral Spawning 2011, please contact Cairns Dive Adventures on email info@cairnsdiveadventures.com or phone +61 7 5641 0112
NOTE: Thanks to Stuart Ireland for the use of his 2011 Coral Spawning pictures. Stuart was with us on Tusa Dive to witness Coral Spawning on 17/11/11: these are his pictures, taken that night.
Click the links below to find out more.
Can't decide? We have personally been on every Cairns reef and diving trip. We can help you choose the best tour, to suit your experience and budget.
FREE UNDERWATER CAMERA HIRE*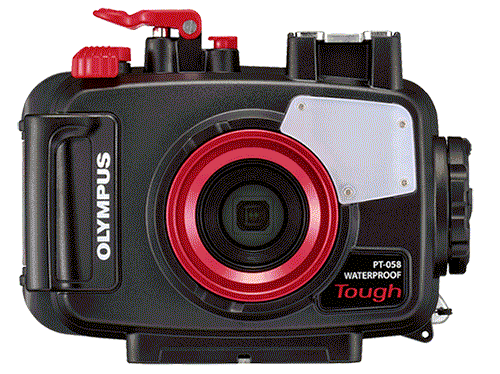 Spend over $550.00 AUD on your Great Barrier Reef tour with us and receive the latest Digital Underwater Camera Hire. Take amazing High-Resolution images and 1080 HD Video.
Not available for any tours to the Islands as fine white sand damages the seals on the cameras and makes them leak!
You need to come into our shop located on the Cairns Esplanade the day before departure to pick up the camera before 5:30 pm. You also need to supply your own SD Camera Card and drop the camera off back at our shop before 5:30pm.
Please Remember there is no other way to collect our cameras! All passengers must come into our shop the day before departure day before 5:30 pm.