Pro Dive Cairns Expands Learn To Dive Facilities
Pro Dive Cairns is spending $2 million to upgrade its learn to dive facilities and capabilities. With an international reputation for quality and professionalism, Pro Dive Cairns are a PADI 5 Star Dive Centre that has taught over 100,000 people to scuba dive, since opening 1983.
This recent investment focuses on expanding capacity at its Spence Street Training Centre, including adding another 4.5m deep heated training pool and three more classrooms.
Pro Dive Cairns Sales and Marketing Manager Steve Brady said the training centre was an integral part of teaching people how to learn to dive in comfort and safety, before they went on to complete their certification on Cairns' Great Barrier Reef.
"Pro Dive Cairns is committed to providing its students with the very best facilities, in which to learn to scuba dive in Cairns in comfort and safety," Mr Brady said.
"The works currently being completed at our Spence Street centre, effectively allows us to double the amount of students we have in-water at any one time," he said.
All Pro Dive Cairns Learn to Dive students completing a 5 day PADI Open Water Course, spend two days learning and practising dive theory and skills at the Spence Street centre, before heading out to complete their certification on a three day liveaboard trip to the Great Barrier Reef.
"Currently we can only have 20 students at any one time in the pool practising their underwater breathing and diving skills, such as mask clearance and regulator retrieval, while our liveaboard boats can take 32 passengers."
"These extra facilities will make a big difference to our operations and we can't wait to officially open them in the next few weeks," he said.
Click the links below to find out more.
Can't decide? We have personally been on every Cairns reef and diving trip. We can help you choose the best tour, to suit your experience and budget.
FREE UNDERWATER CAMERA HIRE*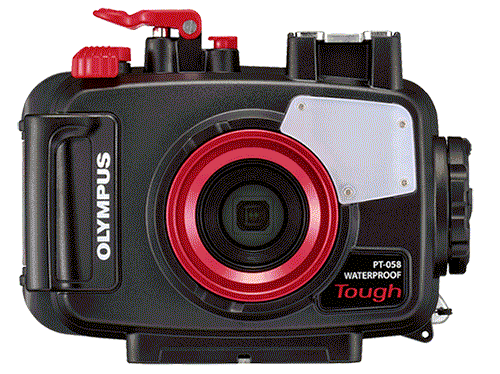 Spend over $550.00 AUD on your Great Barrier Reef tour with us and receive the latest Digital Underwater Camera Hire. Take amazing High-Resolution images and 1080 HD Video.
Not available for any tours to the Islands as fine white sand damages the seals on the cameras and makes them leak!
You need to come into our shop located on the Cairns Esplanade the day before departure to pick up the camera before 5:30 pm. You also need to supply your own SD Camera Card and drop the camera off back at our shop before 5:30pm.
Please Remember there is no other way to collect our cameras! All passengers must come into our shop the day before departure day before 5:30 pm.