Cairns' Newest Reef Day Tour Boat Is Here – T6
Cairns' newest reef day tour boat commenced operations last week, when Tusa Dive's T6 took its first passengers to the Great Barrier Reef on Wednesday 10 August 2011.
The $3 million, 24m long T6 catamaran provides up to 60 guests a day with a luxurious day tour, swimming, snorkelling and diving on the Great Barrier Reef.
The sleek new catamaran has impressive clean lines, a comfortable air-conditioned interior with plush lounge-style seating, exterior sun decks and spacious dive decks.
Designed to provide guests with superior ride comfort and experience, whilst maximising environmental performance and sustainability, T6 is the fourth purpose-built vessel in the Tusa Dive series.
Tusa Dive Owner Phillip Hobbs, was excited to launch the boat, which is Cairns' newest reef day tour vessel.
"Tusa Dive is committed to providing visitors to the Great Barrier Reef with a premium tourism experience," Mr Hobbs said.
"I have a strong belief in Cairns as a tourist destination as we've got one of the world's best icons – the Great Barrier Reef – and we're the closest city to it."
Although the catamaran can seat 120 guests, daily passenger numbers will be kept limited to just half that number to ensure maximum guest comfort and enjoyment on their Cairns Great Barrier Reef day tour.
Guests will also enjoy the brand new snorkel and dive equipment and lowered in-water platform, for comfortable entry and exit from the Great Barrier Reef.
Click the links below to find out more.
Can't decide? We have personally been on every Cairns reef and diving trip. We can help you choose the best tour, to suit your experience and budget.
FREE UNDERWATER CAMERA HIRE*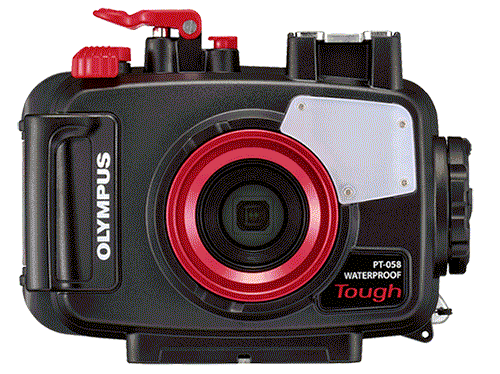 Spend over $550.00 AUD on your Great Barrier Reef tour with us and receive the latest Digital Underwater Camera Hire. Take amazing High-Resolution images and 1080 HD Video.
Not available for any tours to the Islands as fine white sand damages the seals on the cameras and makes them leak!
You need to come into our shop located on the Cairns Esplanade the day before departure to pick up the camera before 5:30 pm. You also need to supply your own SD Camera Card and drop the camera off back at our shop before 5:30pm.
Please Remember there is no other way to collect our cameras! All passengers must come into our shop the day before departure day before 5:30 pm.