Cairns' Great Barrier Reef Corals – Key To New Sunscreen?
The corals of Cairns' Great Barrier Reef could be the key to a new, natural UV sunscreen for humans, as revealed in recent research by London's King's College.
Scientists have discovered that living corals produce a natural chemical, which protects them from the harmful effects of UV sunlight. This chemical could be developed for human use.
Great Barrier Reef corals are living organisms. Its algae produces a natural chemical compound which protects it from the harmful effects of UV sunlight, and this compound flows down through the food chain, also providing UV protection to the Great Barrier Reef fish that feed on it.
Dr Paul Long, Senior Lecturer from the Institute of Pharmaceutical Science at King's College London, who is leading the project, said the recent discovery had interesting implications for human use.
"We already knew that coral and some algae can protect themselves from the harsh UV rays in tropical climates by producing their own sunscreens but, until now, we didn't know how," he said.
"We could biosynthetically develop it in the laboratory to create a sunscreen for human use, perhaps in the form of a tablet, which would work in a similar way."
A King's College research team has been collecting coral samples from the Great Barrier Reef. It is believed the tablets could be manufactured within two to five years.
For more information, please visit the EarthTimes website.
Click the links below to find out more.
Can't decide? We have personally been on every Cairns reef and diving trip. We can help you choose the best tour, to suit your experience and budget.
FREE UNDERWATER CAMERA HIRE*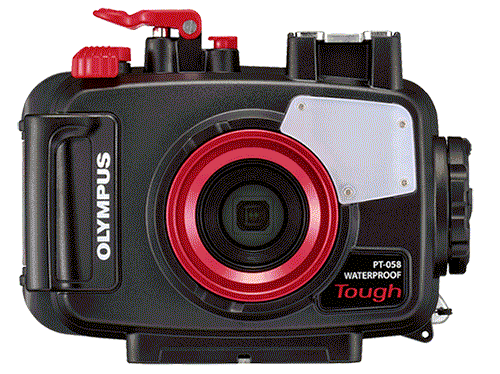 Spend over $550.00 AUD on your Great Barrier Reef tour with us and receive the latest Digital Underwater Camera Hire. Take amazing High-Resolution images and 1080 HD Video.
Not available for any tours to the Islands as fine white sand damages the seals on the cameras and makes them leak!
You need to come into our shop located on the Cairns Esplanade the day before departure to pick up the camera before 5:30 pm. You also need to supply your own SD Camera Card and drop the camera off back at our shop before 5:30pm.
Please Remember there is no other way to collect our cameras! All passengers must come into our shop the day before departure day before 5:30 pm.