Cairns offers a range of Great Barrier Reef dive courses. From trying an Introductory Dive, to completing a Learn To Dive Course, becoming an Advanced Diver and more, you can do it all here, in the sheltered, warm waters of the Coral Sea.
Why Learn to Dive in Cairns?
Learning to dive on Cairns' Great Barrier Reef is amazing! People have been learning to dive here for over 30 years. The usually warm and relatively sheltered waters of the Great Barrier Reef offer a comfortable learning environment for new divers, with the added bonus of seeing some of the greatest marine life diversity, anywhere on earth!
Cairns dive operators are some of the most qualified, experienced and award winning in the world. You can choose between PADI and SSI certification courses, both are available in Cairns.
Cairns learn to dive courses are pretty flexible, and can be tailored to suit most budgets and itineraries. If you have already completed the theory part of your training and just need to complete the open water dives, then referral courses are available. You will need to provide evidence of your early training, then complete the skills component over two day trips to the Great Barrier Reef.
When booking a Learn To Dive Open Water Certification Course there are several options. Courses can be completed over 4 or 5 days, always including 2 days of classroom theory. The 4 day courses allow for theory and training dives, plus one certified dive. The 5 day courses give you one full day of certified leisure dives.

Cairns learn to dive Open Water courses can be completed on Great Barrier Reef day trips or liveaboard trips. Prices and inclusions vary from operator to operator.

Becoming an Open Water scuba diver means you are certified to dive anywhere in the world. You will be certified to scuba dive to 18m with a buddy and you will have learnt the core skills of safe diving practices. There are some medical requirements, please visit Open Water Courses for more information.
Cairns' Great Barrier Reef is the perfect training ground for Open Water divers. Its sheltered waters (generally) do not have strong currents and some of the best reef and marine life can be seen in the first 15m. All Cairns learn to dive courses visit the Outer Great Barrier Reef.
Padi and SSI Dive Courses
As a professional PADI and SSI scuba diving training centre, Cairns also offers Advanced and Rescue Diver courses. These courses can be completed on a liveaboard trip to Cairns' Outer Great Barrier Reef or the Ribbon Reefs and Coral Sea. You need to already have an Open Water certification to book one of these courses.
All Cairns scuba dive courses are run by professional, accredited diving operators and Instructors. Diver safety is paramount and all appropriate precautions are taken: this is one of the safest places in the world to go scuba diving. All dive courses include: tuition, dive manuals, certification cards, equipment and training dives. Multilingual courses and manuals are available and vary from operator to operator.
Cairns Dive Adventures has completed both PADI and SSI Open Water Dive Courses and PADI Advanced Dive courses in Cairns. We are pleased to provide you with unbiased advice on the best course and operator, to suit your needs and budget.
Introductory Diving
If you have never scuba dived before and want to try it out, Cairns and the Great Barrier Reef is the perfect place for you. All Cairns dive boats offer Introductory Diving: no experience necessary. To participate in an introductory dive you will need to complete a medical certificate on the boat (some medical conditions, such as asthma, will prevent you from diving) and participate in the dive introduction and equipment and skills briefing. All equipment is included and introductory dives are guided, going no deeper than 12m (usually less than this). This is a great way to see if you are comfortable under the water and enjoy the scuba diving experience.
Please note: We are not affiliated with any of the boats. We are Cairns locals who love diving and want to make sure any diver who books training in our town has the very best experience they can. This site is built and funded by us. We give unbiased advice and trip reviews, which are designed to give you a thorough overview of the trip and what you can expect to experience. We hope it is informative. We make our income from booking your tours and courses, so if we can be of assistance with bookings, please contact us +61 7 4041 1638 | reservations@cairnsdiveadventures.com
Quicksilver Dive are the newest learn to dive company in Port Douglas. A state of the art dive training centre and day boats visiting the Agincourt Ribbon Reefs!
Down Under Cruise & Dive offer a 2-Day PADI Advanced Dive Course. Enjoy two 1-day trips on the reef! Starts Tuesdays and Fridays only! All dives are on the Reef!
Learn to Dive Information
Click the links below to find out more.
Do You Need Help Choosing?
Can't decide? We have personally been on every Cairns reef and diving trip. We can help you choose the best tour, to suit your experience and budget.
FREE UNDERWATER CAMERA HIRE*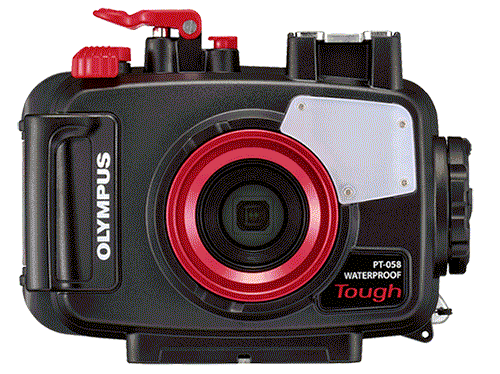 Spend over $550.00 AUD on your Great Barrier Reef tour with us and receive the latest Digital Underwater Camera Hire. Take amazing High-Resolution images and 1080 HD Video.
Not available for any tours to the Islands as fine white sand damages the seals on the cameras and makes them leak!
You need to come into our shop located on the Cairns Esplanade the day before departure to pick up the camera before 5:30 pm. You also need to supply your own SD Camera Card and drop the camera off back at our shop before 6:00pm.