Coral Bleaching Cairns – Reef Recovering, Coral Spawning 2017, Far Northern Dive Expeditions
The end of 2017 is fast approaching, with it we wrap up yet another year of spectacular scuba diving day trips and liveaboards on the Great Barrier Reef from Cairns.
In this issue, we give you an update on Coral bleaching Cairns, Coral Spawning results, news from the World media that the Great Barrier Reef is recovering! We also offer a round-up of recent diving conditions with reports from trip director Nick Leigh of Spirit of Freedoms exclusive Far Northern Dive Expeditions.
Let's get into it!
See below photos from the latest Far Northern Dive Expeditions with Spirit of Freedom based out of Cairns. These expeditions explore the remote Northern parts of the Great Barrier Reef.
Coral Bleaching News:
As the World media reported the Great Barrier Reef experienced 2 mass coral bleaching events in 2016 and early 2017. You may not be aware but there have been some majorly positive news stories on the resilience and recovery of the Great Barrier Reef that have not garnered so much attention.
ABC News Australia reported an article on Friday – 29th September 2017 that some of the worst affected areas of coral bleaching showed signs of recovery with egg sacks preparing for this years annual 2017 coral spawning!
"The Great Barrier Reef starts to recover from severe coral bleaching. A survey of sites between Cairns and Townsville shows optimism is rising among scientists that parts of the Great Barrier Reef that were severely bleached over the past two years are making a recovery. "– ABC News Australia.
As you can see positive news like this rarely meets the front pages of the World newspapers, we thought it interesting to post the link for you to read further.
Great Barrier Reef November Diving Update:
Liveaboard dive boat Spirit of Freedom just completed 3 Far Northern Dive Expeditions into the furtherest Northern parts of the Great Barrier Reef. With 3 expeditions completed and 1 more to go, expectations where high on what the Coral Bleaching conditions where like on the the Northern parts of the Great Barrier Reef.
Trip director for Spirit of Freedom Nick Leigh had some very positive words to say about the state of the Great Barrier Reef:
"Over the past 6 years I've been diving the Far Northern region of the Great Barrier Reef and have been happy to report that the area is still full of vibrant, healthy and colorful coral reefs. On this year's expeditions, we have had various professional photographers and photojournalists onboard who've all been blown away by the state of our reefs. This is confirmation of how spectacular this region of the Great Barrier reef really is." – Nick Leigh Trip Director Spirit of Freedom
Lila Harris, a guest onboard Spirit of Freedom's (6th – 13th November 2017 expedition) from Orange Beach Alabama said:
"These were the healthiest reefs I've seen over the past 5 years, including Palau and Indonesia." – Lila Harris, guest of Spirit of Freedom.
The results of these Far Northern Dive Expeditions yield very positive welcome news. It seems the Great Barrier Reefs resilience to coral bleaching events are a blessing from mother nature itself, but cannot be taken for granted.
The Reefs Future with Coral Bleaching:
Scientists are still warning the cost of global warming and climate change to the Earth's atmosphere are still high. There is still a need for humans to change and improve the ways we produce and consume energy. Further rises in sea temperature and the Earths atmosphere could see further Coral Bleaching events.
Coral Bleaching is a process whereby the symbiotic relationship between the coral polyp and green algae reject this arrangement to each other due to higher than normal water temperatures or UV (Ultraviolet light radiation from the sun).
As quoted by the (NOAA) National Oceanic and Atmospheric Administration:

"When water is too warm, corals will expel the algae (zooxanthellae) living in their tissues causing the coral to turn completely white. This is called coral bleaching. When coral bleaches, it is not dead. Corals can survive a bleaching event, but they are under more stress and are subject to mortality".
The (NOAA) does go on to say:

"A healthy, resilient reef can either resist a stressful event, like bleaching or recover from it. When coral bleaches, it is not dead. Corals can survive if water temperatures return to normal quickly".
These statements provide more positive news of the resilience of reefs and particularly the Great Barrier Reef that perhaps do not grab the media's attention as much as the doom and gloom articles do.
Coral Spawning 2017
On to brighter news, every year coral reefs around the World reproduce in an event called coral spawning. The Great Barrier Reef spawning event happened late November this year. It is also expected to complete a split spawn with the 2nd part of the spawning event occurring early December. A mixture of the tide, water temperature, and moon phases help trigger the reef into Coral Spawning.
A group of well-known Cairns underwater videographers and photographers captured some spectacular spawning from the split spawn event this November 2017.
Stuart Island Underwater Videographer from Calypso productions said, "It was one of the best coral spawning events they had witnessed in years".
See the video below for a glimpse into the first stage of this years 2017 split coral spawning event.
Conclusion:
[su_note note_color="#d2edfa"]2017 offered a turbulent year for the health of the Great Barrier Reef. It is now the latter part of the year with positive news stories from several media, news, scientific agency outlets, we are seeing the resilience and health of the Great Barrier Reef returning to life.
We hope global leaders will continue to put pressure on carbon emission processes and hope the Earths economic industries tied to carbon-emitting slowly move to more green energy solutions.
With that, there are some fantastic organizations you can get involved with and learn more about the Great Barrier Reef and how you can support it with your everyday choices. Visit Citizens of the Great Barrier Reef and the Great Barrier Reef legacy for more information.
If you are looking for a dive trip on a day dive boat or liveaboard dive boat on the Great Barrier Reef from Cairns or Port Douglas, give us a call on +61 740411638 or send us an email reservations@cairnsdiveadventures.com we will help you find the perfect dive holiday on the Great Barrier Reef.[/su_note]
Click the links below to find out more.
Can't decide? We have personally been on every Cairns reef and diving trip. We can help you choose the best tour, to suit your experience and budget.
FREE UNDERWATER CAMERA HIRE*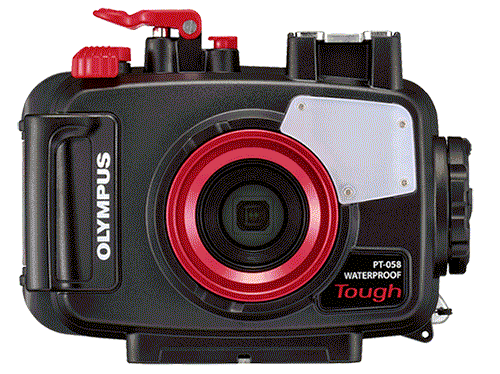 Spend over $550.00 AUD on your Great Barrier Reef tour with us and receive the latest Digital Underwater Camera Hire. Take amazing High-Resolution images and 1080 HD Video.
Not available for any tours to the Islands as fine white sand damages the seals on the cameras and makes them leak!
You need to come into our shop located on the Cairns Esplanade the day before departure to pick up the camera before 5:30 pm. You also need to supply your own SD Camera Card and drop the camera off back at our shop before 5:30pm.
Please Remember there is no other way to collect our cameras! All passengers must come into our shop the day before departure day before 5:30 pm.