Cairns Diving Conditions September 2017
With the Winter months now behind us, the ambient air temperature is starting to rise, with today hitting 29 Degrees Celsius. This is great news for scuba diving on the Great Barrier Reef from Cairns.
WEATHER CONDITIONS FOR DIVING
As we enter the later part of the year, the next few months we typically experience a dry run with little to no rain, blue skies, sunshine with some Northly wind direction. The Northerly winds allow dive operators to Moore on the Eastern sides of the reef sites.
The Eastern sides of the Great Barrier Reef are known as the Wild Side, these dive sites only get visitation of around 7-12% out of the year. The Wild Side of the reefs is extremely untouched, with minimal human impact and pristine coral and marine systems.
With lower wind speeds expected thru to the end of the year, we are now entering peak conditions for scuba diving on the Great Barrier Reef. Liveaboards tend to fill up with local interstate divers and International travelers wanting to scuba dive these pristine weather patterns.
CORAL SPAWNING
Coral spawning is once again on the horizon (November/December) with many dive operators starting to prepare and calculate the best 3 to 4-day window that offers divers the highest probable chance of witnessing Coral Spawning. Stay tuned typically Coral Spawning dive trips operate late November/Early December.
VISIBILITY SCUBA DIVING
With the South Easterly Winds dropping and water temperatures still around 24/25 degrees visibility is still great with up to 30+ meters found out at Osprey Reef in the Coral Sea. Around 15/18+ Meters found on the Agincourt Reefs from Port Douglas and 14/16 Meters found on Norman, Saxon and Hastings Reefs from Cairns. Visibility does change from day to day so this should only be used as a rough guide.
SIGHTINGS:
It was a bumper Minke Whale season this year (June/July) with dive operators and passengers enjoying large and long Mink Whale Encounters of up to 30 whales for up to 7 hours+ on the Ribbon Reefs. It seems these liveaboard dive trips are getting more popular with inquiries already coming for June/July 2018. Inquire now if you would like to be part of these amazing marine encounters.
Migaloo the White Humpback Whale also made several appearances from Cairns this year (JULY/AUGUST), not seen at any of the dive sites, it was the fisherman close to shore that had close encounters with the World's most famous Whale.
BOOKINGS, AVAILABILITY FOR LIVEABOARDS FROM CAIRNS
With availability sitting at around 28% and X-mass bookings already starting to fill up. If you are thinking to dive from Cairns over the next 4 months get in touch, we will check availability for you and help you plan your ultimate dive holiday on the Great Barrier Reef.
WRAPUP:
The next 4 months weather conditions are shaping up to be calm, little rain, low winds, coral spawning is set to deliver another magnificent spawning event with leading marine scientist from James Cook University excited to see the recovery of the Great Barrier Reef from last year and this year's coral bleaching events. From a scuba diver perspective, we are now entering the best time of the year for Scuba diving on the Great Barrier Reef from Cairns in 2017.
[su_note note_color="#d2edfa"]Cairns Dive Adventures is independently owned and operated, we book all Cairns liveaboard dive and snorkel tours. If you have any questions about day boat diving, you need help choosing a liveaboard or you are looking to book a Minke Whale expedition in 2018. Send your inquiry to reservations@cairnsdiveadventures.com or give us a call PH: +61 7 4041 1638.[/su_note]
Click the links below to find out more.
Can't decide? We have personally been on every Cairns reef and diving trip. We can help you choose the best tour, to suit your experience and budget.
FREE UNDERWATER CAMERA HIRE*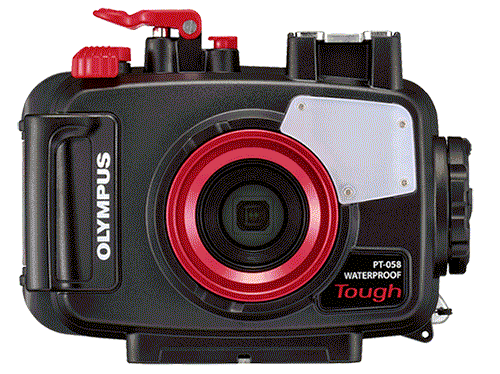 Spend over $550.00 AUD on your Great Barrier Reef tour with us and receive the latest Digital Underwater Camera Hire. Take amazing High-Resolution images and 1080 HD Video.
Not available for any tours to the Islands as fine white sand damages the seals on the cameras and makes them leak!
You need to come into our shop located on the Cairns Esplanade the day before departure to pick up the camera before 5:30 pm. You also need to supply your own SD Camera Card and drop the camera off back at our shop before 5:30pm.
Please Remember there is no other way to collect our cameras! All passengers must come into our shop the day before departure day before 5:30 pm.