Cairns Christmas Day & Boxing Day Reef Tours
As predicted, Cairns' Christmas and Boxing Day tours to the Great Barrier Reef are almost completely sold out. Cairns Dive Adventures has managed to secure a few final seats on Reef Magic II these are sure to sell fast, so call today to secure your place (07) 4041 1628.
Heads up, if it's a liveaboard dive trip you are after, these are also in short supply at this time of year. Availability is very tight, if not already totally booked out, until mid-January 2017. We always know what's available when and provide the best deals and free underwater camera hire with all liveaboard dive bookings. To find out more, contact our office on (07) 4041 1638 or reservations@cairnsdiveadventures.com
Now time for some good news! The weather in Cairns is just beautiful right now. Warm tropical days with light showers in the evenings. Sea breeze has been down to an average of 10 knots per day, providing comfortable, flat water weather conditions and some fantastic reef diving.
The calm water offers stable boat rides, to and from the reef and relaxed diving on the outer reef walls. Underwater visibility can be up to 20+ meters and down to 15+ meters, depending where you are diving.
These picture perfect conditions are allowing a lot of operators to visit / dive the 'wild side' sections of the Outer Great Barrier Reef. What does this mean? The 'wild side' is generally the easterly sides of the reefs, where the boats can usually only access for a few days of the year.
Generally, the untouched 'wild side' offers a glimpse into the untouched nature of the Great Barrier Reef.
So, what can you expect to see? Turtles are on the move at this time of the year. They will return to the islands and beaches where they were born, to nest and lay their eggs for the next generation to arrive. Sea snakes and Moray eels are also very active in the warmer tropical months of the year.
[su_note note_color="#d2edfa"]We hope this update has been helpful and look forward to helping you book your Cairns dive adventure. Please get in touch Email –  reservations@cairnsdiveadventures.com or Phone: +61 7 40411638 [/su_note]
Click the links below to find out more.
Can't decide? We have personally been on every Cairns reef and diving trip. We can help you choose the best tour, to suit your experience and budget.
FREE UNDERWATER CAMERA HIRE*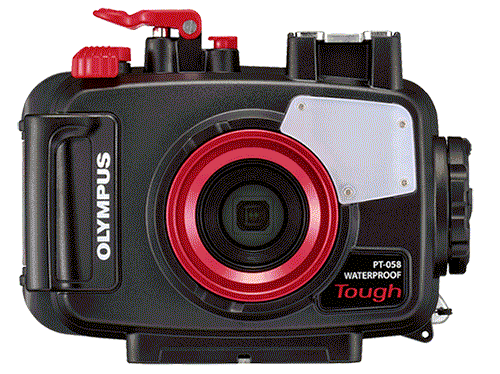 Spend over $550.00 AUD on your Great Barrier Reef tour with us and receive the latest Digital Underwater Camera Hire. Take amazing High-Resolution images and 1080 HD Video.
Not available for any tours to the Islands as fine white sand damages the seals on the cameras and makes them leak!
You need to come into our shop located on the Cairns Esplanade the day before departure to pick up the camera before 5:30 pm. You also need to supply your own SD Camera Card and drop the camera off back at our shop before 5:30pm.
Please Remember there is no other way to collect our cameras! All passengers must come into our shop the day before departure day before 5:30 pm.