New Years Eve On The Reef 2016
Spending New Years Eve 2016 on the Great Barrier Reef is a simply unforgettable way to start the year! Be quick though – most boats are already fully booked and there's limited space left – contact us today to secure your place on phone (07) 4041 1638 or email reservations@cairnsdiveadventures.com.au
Imagine watching 2015 close out with sunset over the Coral Sea and then taking a night dive on the reef, exploring the moonlit coral gardens and watching the night patrol of predator fish.
Back on board the boat, enjoy the gloriously warm evening air and take a drink (or two) to the exterior decks and enjoy the fireworks – read brightly twinkling stars – that adorn the night sky. At the end of the evening, the gentle rocking of the ocean sends you to sleep.
Wake up early to watch the sun rise on a new day and new year. Begin it in style, with a snorkel or dive on the Great Barrier Reef. In our opinion, this is the best time of day to be in the water. The night patrol is winding up and the day shift is just beginning.
The best way to spend New Years Eve 2016 on the Great Barrier Reef is with a liveaboard trip and you're in luck, there's still availability on a few boats departing Cairns. Tailor your trip, to suit your budget and itinerary.
For those short on time, book an overnight, budget liveaboard reef trip on Kangaroo Explorer. Run by Cairns Dive Centre, this liveaboard boat is permanently at sea. She provides a range of accommodation options, including quad, twin and double rooms. All are air-conditioned for your comfort and convenience. Transfers are provided on their day boat and depart Cairns Thursday 31 December, returning Monday 1 January 2016. This trip can also be booked as a 3 day / 2 night adventure, for those with a little more time. Suitable for snorkelers and divers of all experience levels. For more information, check our product listing.
For the ultimate New Years Eve 2016, book a premium cabin aboard a Mike Ball Dive Expeditions 4 Night Fly Dive Coral Sea trip. What's included? 4 nights of premium cabin accommodation aboard Australia's most awarded liveaboard dive boat, Spoilsport, 14 dives at some of the most remote and stunning destinations in Australia, including the Cod Hole and a shark dive at North Horn, all of your meals and a low-level scenic flight from Lizard Island back to Cairns.
There is only one cabin left for the New Years Eve 2016 trip, which departs Cairns at 6pm on Thursday 31 December (check in between 8.30am and 4pm) and returns Monday 4 January 2016, at approximately 11am.
Suitable for advanced scuba divers. This trip visits the Great Barrier Reef's Ribbon Reefs, as well as the Coral Sea, where dive depth is limited by your experience and certification. For more information, check our product listing.
What are conditions like on the Great Barrier Reef at this time of year?
Pretty spectacular! The waters are warm (28 degrees Celsius) and there is an abundance of marine life. These spaces will fill quickly, phone today to secure your place (07) 4041 1638.
Click the links below to find out more.
Can't decide? We have personally been on every Cairns reef and diving trip. We can help you choose the best tour, to suit your experience and budget.
FREE UNDERWATER CAMERA HIRE*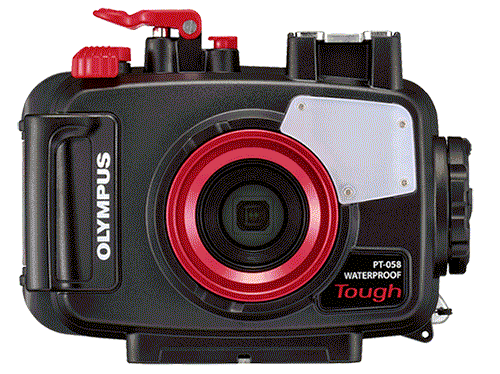 Spend over $550.00 AUD on your Great Barrier Reef tour with us and receive the latest Digital Underwater Camera Hire. Take amazing High-Resolution images and 1080 HD Video.
Not available for any tours to the Islands as fine white sand damages the seals on the cameras and makes them leak!
You need to come into our shop located on the Cairns Esplanade the day before departure to pick up the camera before 5:30 pm. You also need to supply your own SD Camera Card and drop the camera off back at our shop before 5:30pm.
Please Remember there is no other way to collect our cameras! All passengers must come into our shop the day before departure day before 5:30 pm.