Reef Encounter Departs Cairns
Reef Encounter departed the waters of Cairns Great Barrier Reef this week, headed for the oilfields of Western Australia.
Any visitors impacted by the relocation of this boat need not fear, as there are still several dive / snorkel liveaboard options available from Cairns, staying on the Great Barrier Reef.
Choosing a liveaboard trip from Cairns is a great option for snorkelers and scuba divers. As well as witnessing magnificent sun sets over the Coral Sea, you get to wake up on the Great Barrier Reef and spend your early hours exploring this underwater paradise.
Great Barrier Reef liveaboard trips depart Cairns daily and can be booked in a range of options, anywhere from an overnight trip to a 7 day / 7 night adventure.
There are two types of Cairns liveaboard trips. There are those that stay on the Great Barrier Reef off Cairns, and these can be booked in a range of packages from overnight up to six days / five nights, and those that take you up to the far northern Ribbon Reefs and Coral Sea, which are minimum of 4 days / 3 nights and maximum of 7 days / 7 nights.
The Cairns liveaboard trips are the most affordable and can be enjoyed by snorkelers, certified divers, those wanting to try an introductory dive or learn to dive. These trips visit several different reef locations, allowing you to see more of the Great Barrier Reef than you would get to experience on a day tour.
There are three operators currently providing Cairns liveaboard trips to the Great Barrier Reef: Cairns Dive Centre, Deep Sea Divers Den and Pro Dive Cairns.
Cabins range from quad share, to twin and doubles and liveaboard packages include transfers to and from the Great Barrier Reef, accommodation, meals and linen when at sea. They can be booked as snorkel tours, scuba diving tours to learn to dive courses. Daily departures are available on all trips, except Pro Dive Cairns, who depart every day except Tuesday.
Cairns Dive Adventures has been on each of these Cairns liveaboard trips and provides unbiased advice and trip reviews. To help you pick the best liveaboard trip for you, contact us today on phone +61 7 5641 0112 or info@cairnsdiveadventures.com
Click the links below to find out more.
Can't decide? We have personally been on every Cairns reef and diving trip. We can help you choose the best tour, to suit your experience and budget.
FREE UNDERWATER CAMERA HIRE*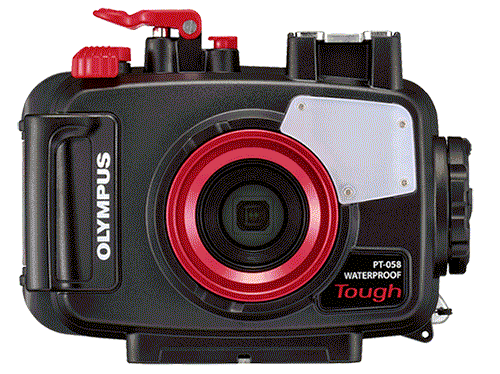 Spend over $550.00 AUD on your Great Barrier Reef tour with us and receive the latest Digital Underwater Camera Hire. Take amazing High-Resolution images and 1080 HD Video.
Not available for any tours to the Islands as fine white sand damages the seals on the cameras and makes them leak!
You need to come into our shop located on the Cairns Esplanade the day before departure to pick up the camera before 5:30 pm. You also need to supply your own SD Camera Card and drop the camera off back at our shop before 5:30pm.
Please Remember there is no other way to collect our cameras! All passengers must come into our shop the day before departure day before 5:30 pm.