Coral Sea – World's Largest Marine Park
Australia will be world leaders in ocean protection, when it finalises plans for its 44 new marine reserves, including the 1.3 million sq km Coral Sea reserve.
Plans were officially announced by Federal Environment Minister Tony Burke, earlier this month.
"It's time for the world to turn a corner on the protection of our oceans," said Minister Bourke.
"This is a massive step forward in ocean protection. We have decided to become the world leader in ocean protection. The jewel of the crown in the entire process goes to the Coral Sea."
Collectively, the 44 new reserves cover 3.1 million sq km, or one third of Australian waters, and will limit several activities, including fishing, oil and gas exploration.
The new Coral Sea Marine Reserve will be the world's biggest marine park. Starting in Queensland's north-east, in the offshore waters off Cape York Peninsula, the reserve stretches down the coastline to just north of Bundaberg.
It adjoins the existing Great Barrier Reef Marine Park area and extends from depths of less than 15m, around shallow reefs and coral cays, to almost 5km in more remote, deep ocean environments.
The new reserve includes Osprey reef, Shark and Vema Reefs, which are popular scuba diving destinations visited by several Cairns liveaboard dive operators. In fact, Osprey Reef is home to North Horn, which is rated one of the world's top 10 shark feed dive destinations.
Cairns Dive Adventures visited these reefs earlier this year and was impressed with the marine diversity and pleased with the proposed new protection.
"These remote Coral Sea reefs are home to an amazing diversity of marine life. Apart from hundreds of reef sharks, there are large schools of pelagics fish species, several species of marine turtles, large groupers, a wide variety of marine jellyfish and untouched walls of soft and hard coral reefs and gardens," said Julie Johnston of Cairns Dive Adventures.
"It appears their remote location has kept them somewhat protected from the impacts of large scale commercial fishing and other human impacts," she said.
"It is fantastic to see our Federal Government being so forward thinking in creating these expanded reserves, so these places of significant environmental values can be preserved for future generations."
The proposed reserves are now undergoing a final 60-day period of public consultation, which closes on 10 September 2012. As Minister Bourke said: "The question now is very straight forward: do we go ahead with the most comprehensive marine park network in the world or do we not?".
A 2021 update to this article reveals the Australian Fedral Governmennt did go ahead and approve the Coral Sea Marine Park, it is confirmed by Park's Australia the Coral Sea reserve is now regarded as the world's largest marine park covering 989,836 square kilometres.
Cairns Dive Adventures hopes the answer is 'yes we do'. For more information on booking a liveaboard dive trip to Osprey Reef in the Coral Sea, contact us today on phone +61 7 40411638 or info@cairnsdiveadventures.com
Click the links below to find out more.
Can't decide? We have personally been on every Cairns reef and diving trip. We can help you choose the best tour, to suit your experience and budget.
FREE UNDERWATER CAMERA HIRE*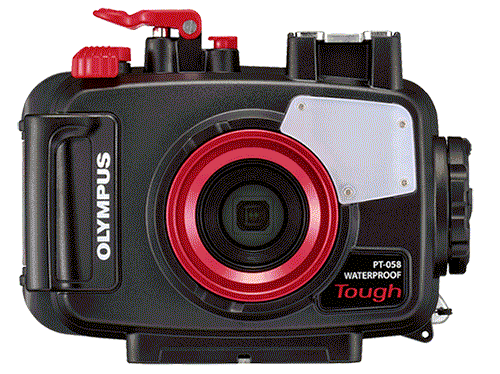 Spend over $550.00 AUD on your Great Barrier Reef tour with us and receive the latest Digital Underwater Camera Hire. Take amazing High-Resolution images and 1080 HD Video.
Not available for any tours to the Islands as fine white sand damages the seals on the cameras and makes them leak!
You need to come into our shop located on the Cairns Esplanade the day before departure to pick up the camera before 5:30 pm. You also need to supply your own SD Camera Card and drop the camera off back at our shop before 5:30pm.
Please Remember there is no other way to collect our cameras! All passengers must come into our shop the day before departure day before 5:30 pm.