Migaloo Back on the Cairns Great Barrier Reef
Migaloo the world's only all white Humpback Whale has been spotted, and this time photographed, on the Great Barrier Reef out of Port Douglas.
Seen earlier this morning by the crew and guests aboard Calypso Reef Cruises, Migaloo was surfacing for a breath of fresh air and to enjoy the tropical, winter sunshine.

Excited passengers aboard Calypso Reef Cruises enjoyed 15-20 minutes of watching the white whale, which was about 100m from the boat.
Cruising in between Batt and Tongue Reefs, on the Great Barrier Reef from Port Douglas, Migaloo is believed to be returning towards Cairns, following a sighting off Cape Tribulation in late July.
The 26 July 2012 sighting was made by a scuba diving tourist, who was returning to Cairns on a low-level scenic flight from the Great Barrier Reef's far northern Ribbon Reefs.
The co-ordinates of that sighting were – S 16 09 54 / E 145 37 22 – which placed Migaloo 10 nautical miles east-north-east of Cape Tribulation.
Migaloo was first 'discovered' back in June 1991, when tourists noticed his luminous white body in the waters passing Byron Bay. He was the world's first reported all white whale and his name comes from the local Aboriginal elders, and means "White Fella".
More recently, a second white whale has been seen in Australian waters and has been named Bahloo. Bahloo has small black spots on the tail and is seen less frequently than Migaloo.
Migaloo the white whale joins in the annual migration of thousands of Humpback Whales, who make their way from the cooler Antarctic waters all the way up Australia's north-eastern coastline to the Great Barrier Reef.
The whales are only seen around Cairns Great Barrier Reef between May and September, where they deliver and nurse their calves; specialist whale watching tours operate in Cairns during this time.
Humpback Whales have been a protected species in Australia since the 1970s. Migaloo has special protection under Australian Federal and State Government legislation.
For more information on Cairns Whale Watching Tours or Migaloo the white whale, please contact Cairns Dive Adventures today.
Note: the above picture is courtesy of Calypso Reef Cruises
Click the links below to find out more.
Can't decide? We have personally been on every Cairns reef and diving trip. We can help you choose the best tour, to suit your experience and budget.
FREE UNDERWATER CAMERA HIRE*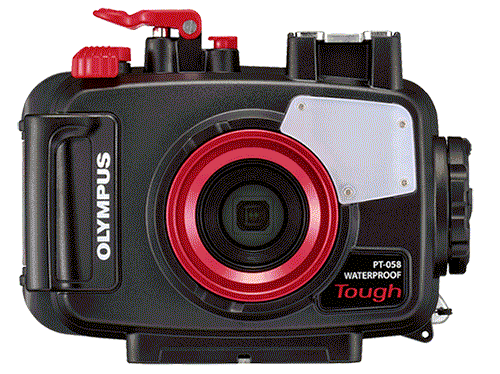 Spend over $550.00 AUD on your Great Barrier Reef tour with us and receive the latest Digital Underwater Camera Hire. Take amazing High-Resolution images and 1080 HD Video.
Not available for any tours to the Islands as fine white sand damages the seals on the cameras and makes them leak!
You need to come into our shop located on the Cairns Esplanade the day before departure to pick up the camera before 5:30 pm. You also need to supply your own SD Camera Card and drop the camera off back at our shop before 5:30pm.
Please Remember there is no other way to collect our cameras! All passengers must come into our shop the day before departure day before 5:30 pm.