Easter In Cairns 2012 – Great Barrier Reef
Can you believe it's nearly Easter time again? The school term ends this Friday and you are probably wondering what to do about Easter, well how about a trip to Cairns' Great Barrier Reef?! It's true, we've had a lot of rain in recent weeks, but we can happily report that conditions are perfect here at the moment. In fact the long range forecast is sunshine and blue sky, perfect for a reef day trip.
Cairns Easter 2012 long range weather forecasts are looking great! For the Cairns Easter 2012 long weekend (6 – 9 April) it's sunshine with some fluffy white clouds, top temperatures of 31 degrees (overnight lows of 25 degrees) and gentle breeze. In the water, temperatures are currently around 29 degrees and you can expect good visibility, anywhere from 5 – 20m.
Not sure where to start? Cairns has a range of excellent Great Barrier Reef day tours for you to choose from, so you can really tailor your day to suit your needs. Here are some top tips and suggestions from Cairns Dive Adventures.
Family Easter on the Reef
Want to take the children to the reef for Easter? Reef Magic Cruises provides the perfect day out, including transfers on a comfortable, stable and spacious catamaran and time at their Outer Reef Activity Pontoon, Marine World. This day tour includes up to 5 hours on the reef, semi-submersible tour, glass-bottom boat tour, trips to the underwater observatory, fish feeding demonstration and a delicious buffet lunch. Marine World is also home to 'Wally' one of the most photographed fish on the reef. Perfect for kids of any age and a great day out for the family.
Diving Easter on the Reef
Do you love scuba diving and want to get out and explore Cairns' amazing Great Barrier Reef? We have the trip for you, a day out on Cairns' newest scuba diving day tour boat T6. With more than 20 years experience providing Cairns reef diving day tours, this is one of the few boats where you can choose between guided and unguided dives. You'll visit two reef locations and can choose between 1-2-3 certified dives. The equipment is brand new and the professional staff will put you at ease.
Snorkelling Easter on the Reef
Passions of Paradise is a great trip for those wanting to go snorkeling on Cairns' Great Barrier Reef. This award winning tour is conducted on a fast, comfortable sailing catamaran. It visits two reef locations, including the fabulous Michaelmas Cay, which is surrounded by shallow coral gardens and some of the largest and most impressive Giant Clams we've seen from Cairns. Snorkelling equipment and tuition is included in the price, as is a tropical buffet lunch of hot and cold dishes and a marine naturalist presentation.
Sailing Easter on the Reef
Do you love to sail? Ocean Free is the only Cairns day tour boat to include sailing, snorkeling, diving, Great Barrier Reef and Green Island. This is a complete day tour! Owned and operated by a Cairns family, Ocean Free is committed to providing outstanding customer service and ensuring you enjoy a fabulous day. The trip includes morning and afternoon tea, lunch, cheese platter and glass of wine on sail home and up to 4.5 hours on Pinnacle Reef and Green Island.
For more information on any of the above, please don't hesitate to contact Cairns Dive Adventures on email or phone +61 7 5641 0112 Otherwise, we hope these tips are helpful and wish you all the very best for a wonderful and safe Easter 2012.
Click the links below to find out more.
Can't decide? We have personally been on every Cairns reef and diving trip. We can help you choose the best tour, to suit your experience and budget.
FREE UNDERWATER CAMERA HIRE*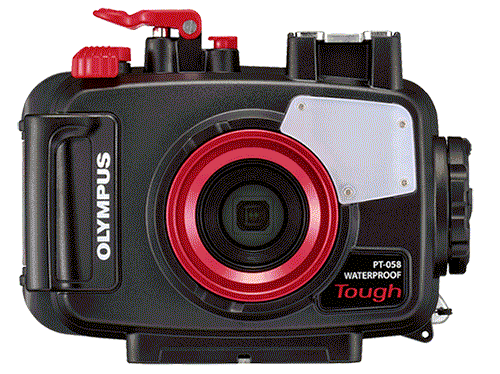 Spend over $550.00 AUD on your Great Barrier Reef tour with us and receive the latest Digital Underwater Camera Hire. Take amazing High-Resolution images and 1080 HD Video.
Not available for any tours to the Islands as fine white sand damages the seals on the cameras and makes them leak!
You need to come into our shop located on the Cairns Esplanade the day before departure to pick up the camera before 5:30 pm. You also need to supply your own SD Camera Card and drop the camera off back at our shop before 5:30pm.
Please Remember there is no other way to collect our cameras! All passengers must come into our shop the day before departure day before 5:30 pm.