Wakeboarding On The Great Barrier Reef – Cairns
Wakeboarding on the Great Barrier Reef is not something you see every day, but earlier this week Tusa 6 provided the power for some professional wakeboarding action on the reef off Cairns.
Tom Fooshee, a former world champion wakeboarder, joined local riders to surf the waters over the Great Barrier Reef on Tuesday 14 February 2012. It was perfect conditions, with blue waters and calm seas as Cairns' newest reef day tour boat Tusa 6 powered up its engines and attached the drag lines.
Fooshee, who is currently ranked #2 in the world, enjoyed his visit to Cairns and wakeboarding experience on the Great Barrier Reef.
"I absolutely love everything about this city, the vibe that this city has is amazing, the land is incredible and it's just another day in paradise here," Mr Fooshee said.
It certainly took some skill to master the waves, but as you can see from their smiling faces, the trip was worth it!
It just goes to show, there are many different ways you can enjoy a visit to Cairns' Great Barrier Reef. Happy wakeboarding guys!
NOTE: Thanks to Stuart Ireland and CALYPSO PRODUCTIONS for the use of these pictures.
Click the links below to find out more.
Can't decide? We have personally been on every Cairns reef and diving trip. We can help you choose the best tour, to suit your experience and budget.
FREE UNDERWATER CAMERA HIRE*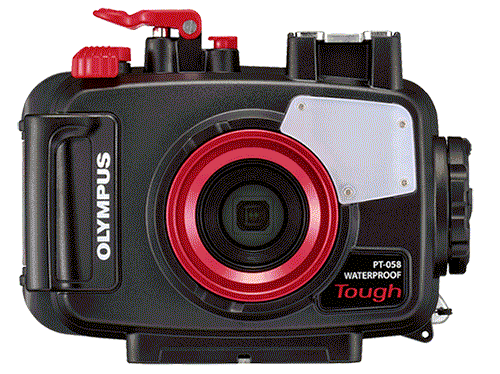 Spend over $550.00 AUD on your Great Barrier Reef tour with us and receive the latest Digital Underwater Camera Hire. Take amazing High-Resolution images and 1080 HD Video.
Not available for any tours to the Islands as fine white sand damages the seals on the cameras and makes them leak!
You need to come into our shop located on the Cairns Esplanade the day before departure to pick up the camera before 5:30 pm. You also need to supply your own SD Camera Card and drop the camera off back at our shop before 5:30pm.
Please Remember there is no other way to collect our cameras! All passengers must come into our shop the day before departure day before 5:30 pm.