Sunlover'S $700,000 Refurbishment Of Tropic Sunseeker
Sunlover Cruises officially launched its refurbished Tropic Sunseeker boat last night, to an enthusiastic crowd of Cairns Great Barrier Reef tourism operators. In conjunction with the $700,000 refurbishment, the 400-seat Tropic Sunseeker received a new paint job, carpets, seat coverings, windows and engine.
Sunlover Cruises' Operations Manager said it was money well spent, to ensure Sunlover Cruises delivered their guests the very best possible experience, getting to and from the Great Barrier Reef.
"Sunlover Cruises is committed to the tourism industry, getting our vessels to 100% and showing the Great Barrier Reef to our passengers," he said at last night's launch.
"We are committed to our region, home to one of the world's seven wonders, our Great Barrier Reef."
Nicole Constantinidis, General Manager of Ocean Hotels and Tourism, owners of Sunlover Cruises, said: "While the upgrade to Tropic Sunseeker may have been at significant cost, we truly believe it to be a solid investment in local tourism and the company's future by enabling greater capacity and flexibility in terms of our sales and marketing efforts".
Julie Johnston from Cairns Dive Adventures was impressed with the refurbishment: "The boat is very well presented, inside and out", she said.
"Visual appeal makes a big difference to first impressions; we know from experience that Tropic Sunseeker provides a comfortable ride to the reef, now it looks great as well."
Sunlover Cruises provide daily reef tours from Cairns, visiting their Great Barrier Reef activity platform at Moore Reef. Here, guests enjoy up to four (4) hours exploring the reef, with a range of activities included, such as: snorkeling, glass bottom boat tours, semi-submersible tours, underwater observatory, touch tank and fish feeding.
The coral gardens are just metres from the pontoon and home to a range of Great Barrier Reef marine life, including marine turtles, eagle rays, Anemonefish, reef sharks, giant clams and more. This is the perfect place for people to snorkel or try an introductory dive.
Certified divers will also enjoy the experience, entering the water under the pontoon and heading out to explore the reef on guided dives.
Sunlover Cruises pontoon also has change rooms and freshwater showers, for passenger comfort and convenience. The day tour includes a delicious, hot and cold, buffet lunch.
Winners of the 2010 and 2011 Tropical North Queensland Tourism Award for Major Tour and/or Transport Operators Award, Sunlover Cruises delivers a great day tour perfect for people of all ages and abilities. We had the pleasure of experiencing this trip in April 2011 and had a fantastic day – Sunlover Cruises Tour Review.
For more information on Sunlover Cruises and their Cairns Great Barrier Reef day tours, or to book your trip, please contact Cairns Dive Adventures today on phone +61 7 5641 0112 or email info@cairnsdiveadventures.com
NB: Tropic Sunseeker boat pictures were taken last night, reef pictures were taken at Sunlover Cruises' Moore Reef pontoon on our trip in April 2011.
Click the links below to find out more.
Can't decide? We have personally been on every Cairns reef and diving trip. We can help you choose the best tour, to suit your experience and budget.
FREE UNDERWATER CAMERA HIRE*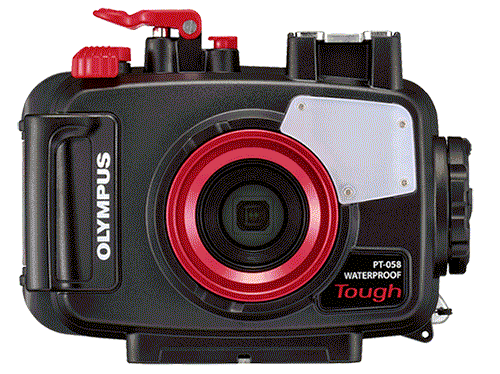 Spend over $550.00 AUD on your Great Barrier Reef tour with us and receive the latest Digital Underwater Camera Hire. Take amazing High-Resolution images and 1080 HD Video.
Not available for any tours to the Islands as fine white sand damages the seals on the cameras and makes them leak!
You need to come into our shop located on the Cairns Esplanade the day before departure to pick up the camera before 5:30 pm. You also need to supply your own SD Camera Card and drop the camera off back at our shop before 5:30pm.
Please Remember there is no other way to collect our cameras! All passengers must come into our shop the day before departure day before 5:30 pm.