Cairns Dive Centre Launches New Day Tour Boat
Cairns Dive Centre is excited to commence operations with their new day tour boat, MV Reefkist, next Tuesday 7 June 2011.
The 18m (60 ft) MV Reefkist catamaran, replaces MV Sunkist in the Cairns Dive Centre fleet and was designed by Incat Crowther and built by Richardson and Devine in Tasmania, in 2005.
Cairns Dive Centre Manager, Rick Miles, said MV Reefkist was a welcome addition to the fleet, providing customers with increased comfort on their Great Barrier Reef day tours and transfers to the liveaboard boat, MV Kangaroo Explorer.
"Cairns Dive Centre and The Reef Team are excited about the acquisition of MV Reefkist, which replaces MV Sunkist as our day tour boat," Rick Miles, said.
"MV Reefkist will provide Cairns Dive Centre's day trip guests with air-conditioned comfort on their journey to and from the Great Barrier Reef, with superior ride stability."
"To ensure maximum passenger comfort and customer service, Cairns Dive Centre will limit MV Reefkist day boat guests to just 40 people per day, even though the vessel is licensed to carry 75. In addition, the large, back deck platform is ideal for snorkelers and divers, providing a safe and comfortable entry and exit to the water."
The new owners of MV Reefkist, Peter Boundy and Geoff Leanny, cruised the catamaran to Cairns from Brisbane. On arrival, the vessel was painted and given a few refurbishments, in preparation for Cairns and Great Barrier Reef services.
Cairns Dive Centre are recognized as providing great value for money learn to dive courses, as well as diving day tours and liveaboard trips to the Great Barrier Reef. The latest acquisition enhances their customer service capabilities as a Cairns reef day tour operator.
Click the links below to find out more.
Can't decide? We have personally been on every Cairns reef and diving trip. We can help you choose the best tour, to suit your experience and budget.
FREE UNDERWATER CAMERA HIRE*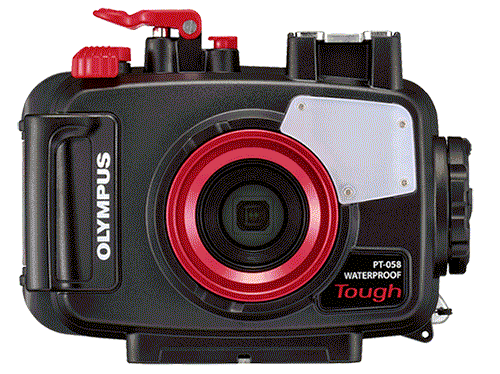 Spend over $550.00 AUD on your Great Barrier Reef tour with us and receive the latest Digital Underwater Camera Hire. Take amazing High-Resolution images and 1080 HD Video.
Not available for any tours to the Islands as fine white sand damages the seals on the cameras and makes them leak!
You need to come into our shop located on the Cairns Esplanade the day before departure to pick up the camera before 5:30 pm. You also need to supply your own SD Camera Card and drop the camera off back at our shop before 5:30pm.
Please Remember there is no other way to collect our cameras! All passengers must come into our shop the day before departure day before 5:30 pm.