Passions Of Paradise Debuts New Dive Site: Long Bommie
Passions of Paradise will debut its 'new' Great Barrier Reef dive and snorkel site tomorrow, Wednesday 1 June 2011, the aptly named, Long Bommie. Approximately 200m long and two (2) nautical miles from Michaelmas Cay, Long Bommie offers visitors pristine corals and a spectacular array of marine life.
Long Bommie is Passions of Paradise's second exclusive Cairns Great Barrier Reef dive site, the first being at Paradise Reef. Some lucky certified divers enjoyed an exclusive preview of Long Bommie a few weeks ago and reported excellent swim throughs and conditions.
Tomorrow, with their new moorings now complete, Passions of Paradise is excited to officially launch Long Bommie to its day tour passengers of snorkelers and divers. Guests on the day will enjoy a brief ribbon cutting ceremony and complimentary champagne on the return journey to Cairns.
Passions of Paradise, a Cairns owned and operated company, has Advanced Ecotourism accreditation in recognition of their committement to operate sustainably and provide guests with an informative and interpretive day tour to the Great Barrier Reef.
The 25m Passions of Paradise sailing catamaran, is one of the largest commercial vessels of its type in Australia. Winner of the 2009 Queensland and Australian Tourism Award for Adventure Tourism, Passions of Paradise provides guests with day tours to Cairns' Great Barrier Reef and Michaelmas Cay, daily. Congratulations to Passions of Paradise on the new site: we can't wait to see it!
POSTSCRIPT: Cairns Dive Adventures had the pleasure of exploring Long Bommie on Sunday 5 June 2011. The walls of this pristine 'new' dive site are adorned with large sea fans, the ocean floor has sections of impressive Sea Whips and Encrusting Coral and there is a large, car-sized coral bommie which attracts schools of fish from across the site. We can report large schools of assorted Fusiliers (including Yellow-tailed, Variable-lined and Scissor-tailed), as well as Giant Clams, Sea Squirts and more. A full Passions of Paradise Long Bommie Trip Report is available on this site, accompanied by 50 pictures.
Click the links below to find out more.
Can't decide? We have personally been on every Cairns reef and diving trip. We can help you choose the best tour, to suit your experience and budget.
FREE UNDERWATER CAMERA HIRE*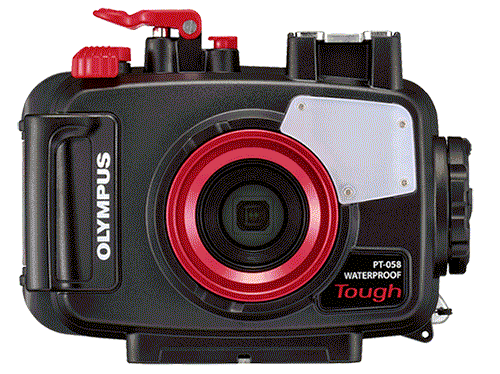 Spend over $550.00 AUD on your Great Barrier Reef tour with us and receive the latest Digital Underwater Camera Hire. Take amazing High-Resolution images and 1080 HD Video.
Not available for any tours to the Islands as fine white sand damages the seals on the cameras and makes them leak!
You need to come into our shop located on the Cairns Esplanade the day before departure to pick up the camera before 5:30 pm. You also need to supply your own SD Camera Card and drop the camera off back at our shop before 5:30pm.
Please Remember there is no other way to collect our cameras! All passengers must come into our shop the day before departure day before 5:30 pm.