First Whales Have Arrived In Cairns
Pro Dive Cairns saw the first Humpback Whales for the season on Cairns' Great Barrier Reef, earlier this week. In an early start to Cairns' whale watching season, the first Humpback Whale breaching was seen on Cairns' southern reefs, at Flynn, Milne and Thetford. Humpback Whales usually arrive in July / August, so perhaps this early sighting is indicative of an excellent Cairns whale watching season for 2011.
Pro Dive Cairns Sales and Marketing Manager Steve Brady, said it was unusual for the Humpback Whale to be spotted so early in the year.
"The Humpback Whales usually start to arrive around the middle of the year, so our sighting this week heralds an early start to Cairns' whale watching season in 2011," Mr Brady said. "A single Humpback Whale was seen breaching on Cairns' southern reefs by one of our Scuba Pro vessels, earlier this week."
"Unfortunately we have no pictures as yet, but will be keeping a close eye on our first Humpback Whale and look out for Migaloo, the famous white whale that visits every year."
The Great Barrier Reef is home to around 30 species of whales and dolphins, its northern waters providing a winter retreat for many Humpback and Minke Whales, who migrate annually from the Antarctic to Cairns and beyond.
Researchers believe around 4,000 whales make the migratory trip with approximately half coming all the way to Cairns, a 10,000km round trip. To protect the whales, the Great Barrier Reef Marine Park Authority has a number of regulations, including, but not limited to:
Do not enter the water within 100m of a whale.
Do not approach the whales in the water – if an encounter occurs between snorkelers, swimmers or divers, it must be voluntarily initiated by the whale.
Do not touch or attempt to touch a whale.
Do not restrict the whales' path in the water.
There are a number of Cairns 2011 whale watching tours available, ranging from day tours (starting in July) to liveaboard tours to the northern Ribbon Reef and Cod Hole (starting in June). For more information, please visit Cairns Whale Watching Tours or contact Cairns Dive Adventures on phone +61 7 5641 0112 or info@cairnsdiveadventures.com
Click the links below to find out more.
Can't decide? We have personally been on every Cairns reef and diving trip. We can help you choose the best tour, to suit your experience and budget.
FREE UNDERWATER CAMERA HIRE*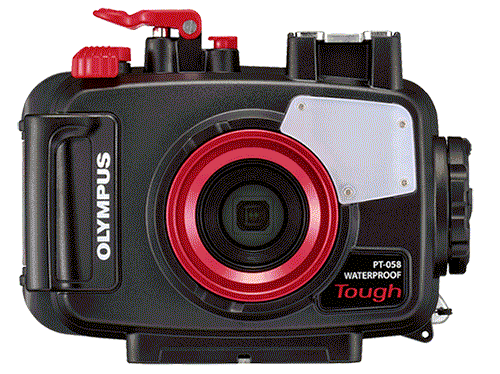 Spend over $550.00 AUD on your Great Barrier Reef tour with us and receive the latest Digital Underwater Camera Hire. Take amazing High-Resolution images and 1080 HD Video.
Not available for any tours to the Islands as fine white sand damages the seals on the cameras and makes them leak!
You need to come into our shop located on the Cairns Esplanade the day before departure to pick up the camera before 5:30 pm. You also need to supply your own SD Camera Card and drop the camera off back at our shop before 5:30pm.
Please Remember there is no other way to collect our cameras! All passengers must come into our shop the day before departure day before 5:30 pm.