Cairns Minke Whale Watching Tours – 98% Success Rate
Cairns' Great Barrier Reef offers visitors the unique opportunity to swim, snorkel and dive with Dwarf Minke Whales. This close whale contact is banned in many countries around the world, but in the northern waters of the Great Barrier Reef, you can enjoy this once in a lifetime experience with a liveaboard Mike Ball Dive Expedition. There are some rules and requirements, including the fact that the encounter must be voluntarily initiated by the whales. Minke Whale Watching Liveaboard Tours run from June – July in 2011.
The Great Barrier Reef provides an important nursery for many whale species, which migrate to the warmer northern waters in winter. Dwarf Minke Whales start to appear on the northern Ribbon Reefs, approximately 240km north of Cairns, from May onwards.
The best way to enjoy a diving holiday with the Dwarf Minke Whales is to book a berth on one of Mike Ball's Minke Whale Dive Expeditions.
Dwarf Minke Whales were classified as their own distinct form in the 1980s and Mike Ball's Minke Whale Expeditions have been running since 1996. During this time, these expeditions have delivered their guests a 98% success rate on seeing these special creatures in their natural environment.
Growing up to around 7m in length (and weighing up to 6 tonnes) Dwarf Minke Whales are relatively small in the world of whales. They spend their summer months in the Antarctic waters, migrating north in winter to raise their young in the warmer waters of the Great Barrier Reef.
Generally seen in depths from 0-40m, Dwarf Minke Whales are very inquisitive creatures and have been known to come very close to swimmers, snorkelers and divers, creating once in a lifetime memories for the lucky guests.
Dwarf Minke Whales do not have teeth, rather a series of baleen plates, which strain food from large mouthfuls of water. These breathtakingly beautiful marine creatures are grey and white and can swim at a top speed of 12 knots.
Cairns Liveaboard Dwarf Minke Whale Expeditions to the northern Ribbon Reefs commence in June and run until mid-July.
Click the links below to find out more.
Can't decide? We have personally been on every Cairns reef and diving trip. We can help you choose the best tour, to suit your experience and budget.
FREE UNDERWATER CAMERA HIRE*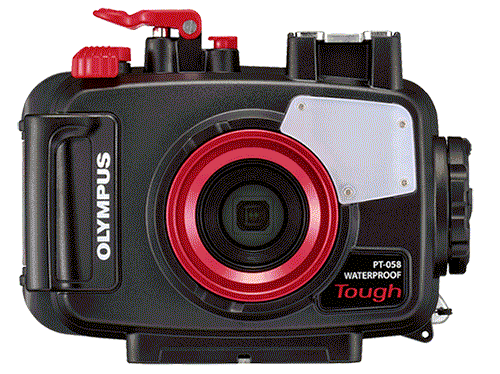 Spend over $550.00 AUD on your Great Barrier Reef tour with us and receive the latest Digital Underwater Camera Hire. Take amazing High-Resolution images and 1080 HD Video.
Not available for any tours to the Islands as fine white sand damages the seals on the cameras and makes them leak!
You need to come into our shop located on the Cairns Esplanade the day before departure to pick up the camera before 5:30 pm. You also need to supply your own SD Camera Card and drop the camera off back at our shop before 5:30pm.
Please Remember there is no other way to collect our cameras! All passengers must come into our shop the day before departure day before 5:30 pm.