Cairns Dive Conditions After Cyclone Yasi – AOK
Cairns' Great Barrier Reef has survived Cyclone Yasi with only limited damage. Most sediment has settled and Cairns Dive Centre is now reporting 12-15m visibility at its dive sites, with happy customers.
"There is coral disturbance, but reports back from our customers are that they can see some damage, but it is still good diving," said Peter Stokes, Operations Manager of Cairns Dive Centre. "Most corals regenerate quickly and 75-80% of dive sites are fine, everyone is having a good time."
"The water does have a slight green tinge, with a layer of freshwater sitting on top, but we're lucky as we're 60km offshore, so our visibility is still 12-15m," he said.
Great Barrier Reef Marine Park Authority Chairman Russell Reichelt said that because Cyclone Yasi moved across the reef to cross the coast quite quickly, rather than moving up and down it, damage had been isolated to smaller areas.
"We expect the most damage will be from Mission Beach and Cardwell down to Townsville," Dr Reichelt said. "We can expect to see other less severe storm effects over a wider area, mainly south of the cyclone's centre and possibly extending to Bowen."
"Cyclones are regular events and do affect the coral reef ecosystem dramatically," Dr Reichelt said. "However, they tend to be localised to a specific area compared to other large scale effects such as mass coral bleaching caused by climate change," he said.
Cairns weather forecasts for the next seven days predict excellent conditions, particularly from Thursday into the weekend with wind speeds expected to reach a maximum of just 5 knots. All Cairns reef tours are operating, so this is a great time to explore one of nature's true wonders.
For more information, please contact Cairns Dive Adventures. We look forward to seeing you on Cairns' Great Barrier Reef in the near future.

Click the links below to find out more.
Can't decide? We have personally been on every Cairns reef and diving trip. We can help you choose the best tour, to suit your experience and budget.
FREE UNDERWATER CAMERA HIRE*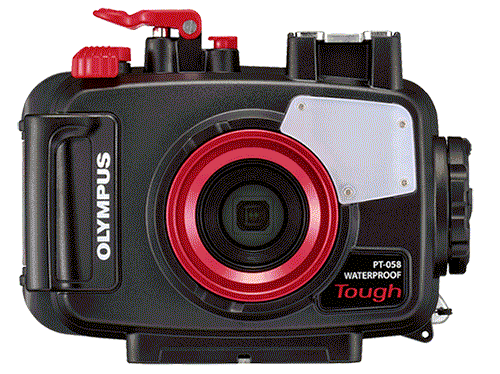 Spend over $550.00 AUD on your Great Barrier Reef tour with us and receive the latest Digital Underwater Camera Hire. Take amazing High-Resolution images and 1080 HD Video.
Not available for any tours to the Islands as fine white sand damages the seals on the cameras and makes them leak!
You need to come into our shop located on the Cairns Esplanade the day before departure to pick up the camera before 5:30 pm. You also need to supply your own SD Camera Card and drop the camera off back at our shop before 5:30pm.
Please Remember there is no other way to collect our cameras! All passengers must come into our shop the day before departure day before 5:30 pm.