Reef Report: Cairns Diving Post Cyclone Yasi Update
Scuba divers visiting Cairns' northern reefs are reporting 10m visibility and excellent diving. Cairns Dive Adventures visited Saxon and Hastings Reefs yesterday aboard Tusa Dive, and saw turtles, giant clams, anemone fish, trumpetfish, leafy scorpionfish and more.
"The diving was brilliant," said Richard Johnston from Cairns Dive Adventures. "There was some sediment in the water, but you could clearly see the colourful corals and fish and we have never spent so much time diving with a Hawksbill turtle before."
"We visited Saxon and Hastings Reef, diving the 'Magic Wall' and 'Canyons' sites, and although there were patches where you could see some broken corals, the turtles, fish and sharks did not seem fazed."
"For divers who have not been to these sites before, it is unlikely they will even notice the cyclone damage. They will be too busy checking out the amazing marine life on offer."
"I spoke to visitors from Canada and the USA and they had an amazing time scuba diving on Cairns' Great Barrier Reef. They gave rave reviews and the thumbs up for other visitors to come and see this amazing natural paradise."
"The water did have a slight green tinge, due to the influx of freshwater, but it did not diminish our diving or enjoyment of the day."
For more information, please contact Cairns Dive Adventures. We look forward to seeing you on Cairns' Great Barrier Reef in the near future.
Click the links below to find out more.
Can't decide? We have personally been on every Cairns reef and diving trip. We can help you choose the best tour, to suit your experience and budget.
FREE UNDERWATER CAMERA HIRE*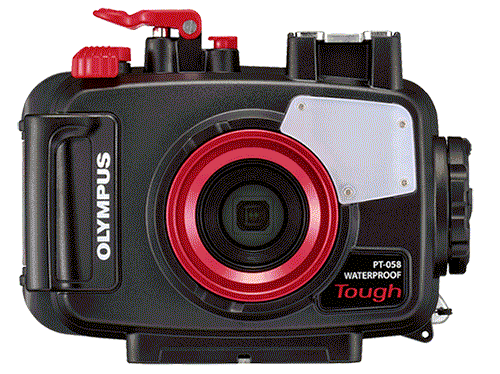 Spend over $550.00 AUD on your Great Barrier Reef tour with us and receive the latest Digital Underwater Camera Hire. Take amazing High-Resolution images and 1080 HD Video.
Not available for any tours to the Islands as fine white sand damages the seals on the cameras and makes them leak!
You need to come into our shop located on the Cairns Esplanade the day before departure to pick up the camera before 5:30 pm. You also need to supply your own SD Camera Card and drop the camera off back at our shop before 5:30pm.
Please Remember there is no other way to collect our cameras! All passengers must come into our shop the day before departure day before 5:30 pm.