Diving and Reef Tours in Cairns after CYCLONE YASI
Cairns has re-opened for business today after Cyclone Yasi crossed the coast south of the city, late on Wednesday 2nd February.
Cyclone Yasi caused massive damage to the southern townships of Tully, Mission Beach and Cardwell with Cairns and its Great Barrier Reef relatively unscathed by the massive weather system. Cairns dive and reef tour operators will commence services from tomorrow, Saturday 5th February.
Water conditions on the Great Barrier Reef off Cairns are expected to be light to moderate, not exceeding 15 knots over the weekend, ensuring comfortable conditions for visitors.
Cairns Dive Centre has confirmed its Learn to Dive courses will re-commence tomorrow morning with places still available. For more information, please contact Cairns Dive Adventures on info@cairnsdiveadventures.com
Pro Dive Cairns is also operating their 3 Day / 2 Night Liveaboard trips from tomorrow and their 5 Day Learn To Dive Course has commenced today, as scheduled. For more information or to make a booking, please contact Cairns Dive Adventures today.
Meanwhile, Cairns reef day tour operator Tusa Dive is heading out to the Great Barrier Reef tomorrow, with its TUSA 5 vessel reporting for duty. T5 offers guests superior levels of comfort and day tour packages are available for divers and snorkelers.
Passions of Paradise are also back on deck tomorrow, offering snorkel and dive sailing trips to Michaelmas Cay and their exclusive location at Paradise Reef. Check-in is at 7.30am for an 8am departure: tickets now available.
Spirit of Freedom's liveaboard trips to the Cod Hole, Ribbon Reefs and Coral Sea will be departing Cairns on Monday 7th February as normal. Take advantage of their 50% Buddy Special. For every booking of two people on a 3 Day Cold Hole and 7 Day Cod Hole and Coral Sea Adventure, the second person receives 50% off their trip rate. This is applicable for Monday departures on 21 and 28 February and 14 March to 4 April 2011, inclusive. Some terms and conditions apply: please contact Cairns Dive Adventures for more information and bookings.
Mike Ball Dive Expeditions is also open for business with all trips scheduled to depart from Monday 7th February onwards, departing as per usual. Anyone booked for a departure before this time can contact the Mike Ball Office direct on +61 407 146 834 for more information.
Long range weather forecasts for the next seven days predict sunshine with intermittent showers and relatively calm seas for Cairns and its Great Barrier Reef.
For more information, please contact Cairns Dive Adventures: we look forward to seeing you on Cairns' Great Barrier Reef in the near future!
Click the links below to find out more.
Can't decide? We have personally been on every Cairns reef and diving trip. We can help you choose the best tour, to suit your experience and budget.
FREE UNDERWATER CAMERA HIRE*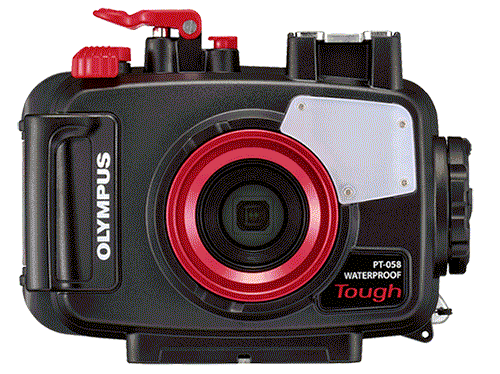 Spend over $550.00 AUD on your Great Barrier Reef tour with us and receive the latest Digital Underwater Camera Hire. Take amazing High-Resolution images and 1080 HD Video.
Not available for any tours to the Islands as fine white sand damages the seals on the cameras and makes them leak!
You need to come into our shop located on the Cairns Esplanade the day before departure to pick up the camera before 5:30 pm. You also need to supply your own SD Camera Card and drop the camera off back at our shop before 5:30pm.
Please Remember there is no other way to collect our cameras! All passengers must come into our shop the day before departure day before 5:30 pm.