Cairns Great Barrier Reef Is Not Affected By Floods
The Cairns Great Barrier Reef remains open for business, completely unaffected by the flooding reported across south-east and regional Queensland.
Cairns Dive Adventures visited Moore Reef yesterday and enjoyed calm, warm waters with excellent visibility and vibrant fish and coral colours. Cairns reef tour operators continue to provide their usual day and liveaboard diving tours, departing daily from 7.30am.
The widespread flooding, which is affecting much of south-east Queensland and is receiving national and international media coverage, has not impacted Cairns or Tropical North Queensland at all. The floodwaters are 1,000km south of Cairns and have no impact on the northern Great Barrier Reef.
Over 30 Great Barrier Reef tours continue to depart Cairns' Marlin Marina daily, providing visitors with a range of reef experiences including snorkeling, introductory and certified scuba diving, glass bottom boat tours, kayaking and much, much more.
January weather in Cairns typically features sultry, summer days with coastal tropical showers and storms most likely to occur in the late afternoons and evenings. This means beautiful days on the Cairns Great Barrier Reef.
Cairns reef tours are available to the Outer Great Barrier Reef, coral and sand cays, reef pontoons and tropical islands.
Each of the pictures featured on this page were taken on Saturday 15 January 2011 at Moore Reef, which is 60km offshore from Cairns. As you can see, the water clarity is excellent, as were the snorkeling and diving conditions from the Outer Great Barrier Reef Marine World pontoon, with Reef Magic Cruises.
January on the Cairns Great Barrier Reef is a great time of year, so book your visit to enjoy this amazing natural paradise today.
For more information on Cairns Great Barrier Reef tours and conditions, please don't hesitate to contact us on info@cairnsdiveadventures.com
Click the links below to find out more.
Can't decide? We have personally been on every Cairns reef and diving trip. We can help you choose the best tour, to suit your experience and budget.
FREE UNDERWATER CAMERA HIRE*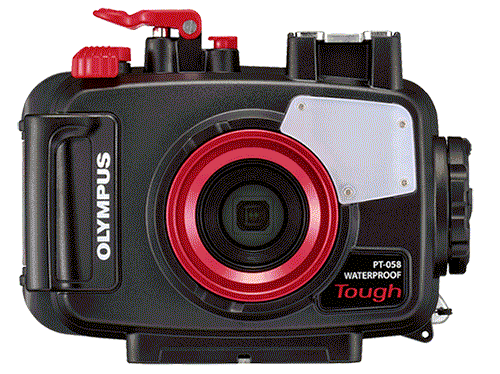 Spend over $550.00 AUD on your Great Barrier Reef tour with us and receive the latest Digital Underwater Camera Hire. Take amazing High-Resolution images and 1080 HD Video.
Not available for any tours to the Islands as fine white sand damages the seals on the cameras and makes them leak!
You need to come into our shop located on the Cairns Esplanade the day before departure to pick up the camera before 5:30 pm. You also need to supply your own SD Camera Card and drop the camera off back at our shop before 5:30pm.
Please Remember there is no other way to collect our cameras! All passengers must come into our shop the day before departure day before 5:30 pm.