New Species Discovered On Cairns Great Barrier Reef
It is amazing in today's world, where extinction is a possibility facing increasing numbers of animals, that new species are still being discovered.
That is exactly what happened on Cairns' Great Barrier Reef last week, when researchers found what they believe are a tiny new species of seahorse.
The pygmy seahorse, which is just 5mm long, was found living in the reef's "twilight zone" about 100m beneath the surface, 200km offshore from Cairns, in Queensland, Australia.
Expedition leader Tom Bridge from James Cook University, said advanced technology allowed them to search deeper waters, which have not been extensively explored.
"As you go deeper and deeper, you find less familiar critters," Mr Bridge said. "Pygmy seahorses have been discovered before, but I've never seen one quite that small before and no one has ever recovered one from quite that deep either."
Samples of the tiny seahorse were collected by the research team for further study. "They'll be taken back to the Museum of Tropical Queensland in Townsville, also the Queensland Museum in Brisbane."
The research expedition was a joint project between James Cook University, University of Queensland, University of Sydney and the Museum of Tropical Queensland.
The Great Barrier Reef is world heritage listed as a natural asset for the enjoyment and protection of future generations. Snorkel and scuba dive trips depart Cairns daily, allowing you to explore the spectacular beauty and diversity of marine life for yourself.
Picture courtesy: The Cairns Post – http://www.cairns.com.au/article/2010/11/02/133301_local-news.html
Click the links below to find out more.
Can't decide? We have personally been on every Cairns reef and diving trip. We can help you choose the best tour, to suit your experience and budget.
FREE UNDERWATER CAMERA HIRE*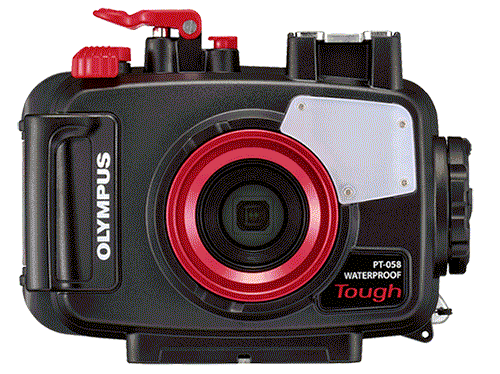 Spend over $550.00 AUD on your Great Barrier Reef tour with us and receive the latest Digital Underwater Camera Hire. Take amazing High-Resolution images and 1080 HD Video.
Not available for any tours to the Islands as fine white sand damages the seals on the cameras and makes them leak!
You need to come into our shop located on the Cairns Esplanade the day before departure to pick up the camera before 5:30 pm. You also need to supply your own SD Camera Card and drop the camera off back at our shop before 5:30pm.
Please Remember there is no other way to collect our cameras! All passengers must come into our shop the day before departure day before 5:30 pm.