Sunlover Cruises: Wins Ttnq Tourism Award
Sunlover Cruises has won the Tourism Tropical North Queensland 2010 award for Major Tour and /or Transport Operators. Open to operators with 15 or more annual full-time equivalent employees, this category is not a transport award, rather recognising an operator's major contribution to tourism through the provision of tour guiding or transport services with a tourism experience being a significant part of their operation.
Sunlover Cruises is committed to the protection and sustainability of the Great Barrier Reef and provides daily snorkelling and dive tours to Moore Reef, where guests enjoy exclusive use of the Sunlover Cruises pontoon.
This excellent value for money day tour offers a range of inclusions, such as: marine naturalist presentation; glass bottom boat tours; semi-submersible tours; snorkelling equipment and tuition; snorkelling enclosure with rest stations; fully enclosed kids pool; marine life touch tank; underwater observatory; fish feeding presentation; freshwater showers and change rooms.
Morning and afternoon tea and coffee is served on board Sunlover Cruises air-conditioned catamaran and a delicious buffet lunch is provided on-board the pontoon featuring fresh, chilled prawns, cold meats and salads, hot dishes and tropical fruits. The pontoon also has bar facilities, with a cash bar.
A Sunlover Cruises day tour provides guests with up to 4.5 hours to swim, snorkel, and explore the amazing wonders of the Outer Great Barrier Reef. Guests will often see giant Maori Wrasse and marine turtles, during their day on the water, whilst the touch tank allows them to get closer to sea stars and sea cucumbers.
Optional extras include: Certified Diving (medical must be completed on board); Introductory Diving; a Seawalker Platform Helmet Dive, ideal for non-swimmers; Guided Snorkel Safari.
Sunlover Cruises marketing manager Patrick Bluett was delighted to win the TTNQ Tourism Award on Saturday night and said: "It's great to be recognised as an iconic name in the Cairns tourism industry".
A great day on the Great Barrier Reef with an award winning operator, committed to the protection and education on the Great Barrier Reef with Ecotoursim accreditation.
Click the links below to find out more.
Can't decide? We have personally been on every Cairns reef and diving trip. We can help you choose the best tour, to suit your experience and budget.
FREE UNDERWATER CAMERA HIRE*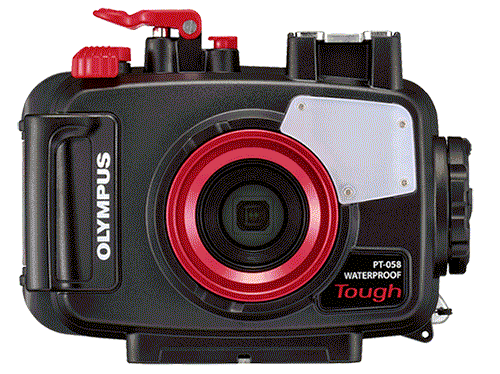 Spend over $550.00 AUD on your Great Barrier Reef tour with us and receive the latest Digital Underwater Camera Hire. Take amazing High-Resolution images and 1080 HD Video.
Not available for any tours to the Islands as fine white sand damages the seals on the cameras and makes them leak!
You need to come into our shop located on the Cairns Esplanade the day before departure to pick up the camera before 5:30 pm. You also need to supply your own SD Camera Card and drop the camera off back at our shop before 5:30pm.
Please Remember there is no other way to collect our cameras! All passengers must come into our shop the day before departure day before 5:30 pm.