Fitzroy Island – Open For Business (Again)
Fitzroy Island is officially back open for business, following an extensive refurbishment of its resort accommodation and facilities.
Just a 45-minute catamaran transfer from Cairns, Fitzroy Island offers visitors a range of adventure and relaxation activities including but not limited to snorkelling on coral reefs, sea kayaking to private beaches, jumping on the ocean trampoline, sea paddling, mountain and rainforest walks, relaxing at the swim-up bar or chilling out on sand and coral beaches.
For many years, Fitzroy was the "Cairns locals' island". Residents flocked across the waters for camping, swimming, hiking and snorkelling. Recently purchased by the Gamble Group (February 2010), Fitzroy Island Resort has been refurbished to provide the 'barefoot destination' appeal loved by locals, whilst enhancing visitor facilities, luxury and comfort for guests.
Developer Doug Gamble was pleased to see Cairns locals and visitors enjoying the island's facilities. "It's good to see people enjoying the island," he said.
"Our focus is on everything local – we stock Blue Sky beer, the fish on our menu is caught locally, we use local produce in our kitchens and we employ a lot of local staff."
Day visitors are welcome to the island with transfers and activity packages available through Cairns tour company, Raging Thunder.
Day visitors have seven hours to explore and enjoy Fitzroy Island and its many attractions, including four walking tracks through rainforest, mangroves, open woodlands and up to the island's summit.
The 4-star Fitzroy Island reopened late in 2010 and has 99 resort rooms, pool with sim-up bar, cinema, games room, mini-supermarket, restaurant and café and beachside activities hut.
Click the links below to find out more.
Can't decide? We have personally been on every Cairns reef and diving trip. We can help you choose the best tour, to suit your experience and budget.
FREE UNDERWATER CAMERA HIRE*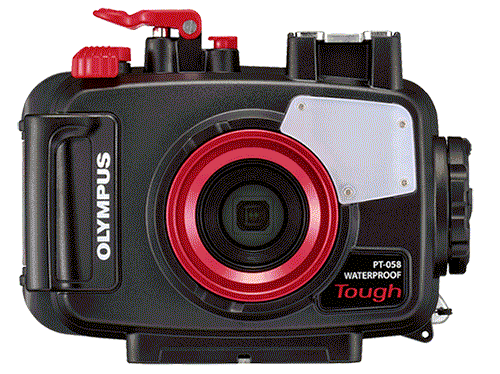 Spend over $550.00 AUD on your Great Barrier Reef tour with us and receive the latest Digital Underwater Camera Hire. Take amazing High-Resolution images and 1080 HD Video.
Not available for any tours to the Islands as fine white sand damages the seals on the cameras and makes them leak!
You need to come into our shop located on the Cairns Esplanade the day before departure to pick up the camera before 5:30 pm. You also need to supply your own SD Camera Card and drop the camera off back at our shop before 5:30pm.
Please Remember there is no other way to collect our cameras! All passengers must come into our shop the day before departure day before 5:30 pm.