Deep Sea Divers Den – SeaQuest Review
Cairns Dive Adventures Trip Review
Sea Quest offers a great value for money snorkel and scuba diving trip to Cairns' Great Barrier Reef. The crew was friendly and dedicated to ensuring all guests had a great day, particularly watchful and helpful to the certified and introductory divers, making sure everyone was comfortable in their equipment and with their weights. The...
Deep Sea Divers Den – SeaQuest Review
Deep Sea Divers Den day trips and liveaboard Great Barrier Reef trips depart Cairns daily. Day trips are aboard SeaQuest a well maintained, comfortable catamaran, which provides snorkelers and divers with approximately four (4) hours to explore two different reef sites. This is an excellent value for money day tour with first class reef sites, which can be equally enjoyed by snorkelers and divers. The crew is friendly and helpful, the equipment well maintained: a great day out for all.
Deep Sea Divers Den day tours depart from Cairns' Marlin Marina, with check-in and boarding directly at the boat, which is berthed at B-Finger. Approaching SeaQuest for our 8am check-in we were excited about the day ahead. All guests are greeted and proceed to make any outstanding trip payments on-board.
Certified divers are given safety sheets to complete, where you are asked to provide your diving history and complete a short medical questionnaire. From there, you are directed to the dive deck, where the friendly crew provides you with any equipment you may need, from wetsuits to masks, fins and tanks.
Complimentary tea and coffee is available inside SeaQuest's air-conditioned interior and guests can choose to settle inside, on one of the comfortable lounges, or head to the sun deck upstairs. With all passengers aboard, SeaQuest pulled out of Cairns at 8.45am, commencing its 90-minute transfer to Saxon Reef, one of Cairns' Outer Great Barrier Reefs.
As SeaQuest made its way through Trinity Inlet, Neil the Dive Supervisor asked all guests to head inside for an introduction and overview of the day ahead. Neil introduced some of the crew, including the Skipper Glenn, Chef Gemma, on-board Photographer Ryan and several Dive Instructors, including Ed, who would be with the certified divers. He reminded everyone that SeaQuest was a no smoking vessel and went through the itinerary of our day ahead.
The day's passengers were a mix of certified divers, divers completing their Open Water certification, introductory divers and snorkelers. SeaQuest also provides daily transfers to Deep Sea Divers Den's liveaboard boat, OceanQuest, so it was explained that some guests would be departing during the day to join the liveaboard boat, while 'new' guests would be coming on to SeaQuest from the liveaboard boat.
Certified divers are given the option of a guided or unguided dive: guided dives are charged at a rate of $15 per person, per dive. Neil let us know that a certified dive briefing would be provided upstairs at 9.15am: an introductory dive briefing was scheduled for 9am, downstairs. Snorkelers were invited to just sit back and relax, enjoying the early morning sunshine and our comfortable journey to sea.
Ed was with the certified divers and provided a thorough briefing in the air-conditioned saloon upstairs. He let us know that there was the option of taking three (3) certified dives today. We had already decided to take two (2), giving us some time for snorkeling too. Therefore, we would complete one dive before lunch and one after: those taking three (3) dives would do two before lunch and one after.
Ed ran through all equipment and underwater signals, pairing up divers that needed a buddy and ascertaining who was going guided or unguided. He checked all dive certification cards and reminded everyone there was no solo diving and that to protect the reef (and ourselves) it was important not to touch anything underwater.
Just before we arrived at Saxon Reef, Ed provided us with a briefing on the first site Sandra's. It looked like an easy site to explore and we were excited to get in the water.
First Dive 10.35am – Saxon Reef – Sandra's. It was clear from looking over the side of the boat that visibility was going to be good. Entering the water, we were delighted to note that temperatures were back up to around 26 degrees Celsius and visibility was around 18m. Heading down to the sandy bottom at around 13m, we set out to explore the scattered coral bommies and reef wall. The bommies were a mixture of hard and soft corals, home to Sea Squirts, Clams and Christmas Tree Worms. Clusters of Staghorn Corals provided protection for schools of black and white Humbugs and Blue-green Chromis roamed around the corals. Cruising across the site we saw a large Flowery Cod, before stumbling across a school of Diagonal-banded Sweetlips. We spent some time with these guys, as they are one of our favourite Great Barrier Reef fish species. During this first dive, we saw four (4) types of nudibranchs: Elegant Phyllidia, Anna's Chromodoris, Inornate Chelidonura and Abstract Reticulidia. Towards the end of the dive, which lasted 50-minutes, we came across a family of Clark's Anemonefish; always cute to hang out with.
Climbing back aboard SeaQuest we ditched our tanks and headed out for a snorkel. It was low tide and the coral gardens rose to within metres of the waters surface, making snorkeling conditions excellent. The water was also warm and very clear. Parrotfish streamed across the corals, sharing the shallows with Six-bar Wrasse, Lined Surgeonfish, Butterflyfish and Angelfish, Sea Cucumber and Star Fish. We also saw several clams. Swimming back to SeaQuest we passed through a stream of bubbles from the divers below, which was like having a mini-spa at sea.
Back on-board around 12pm we dried off and headed into the air-conditioned interior for a delicious buffet lunch of cold meats (ham, silverside, roast beef and salami) and salads (potato, pasta, green and greek), coleslaw, bread rolls, hot soup and fresh fruit. While we ate, the SeaQuest crew did a head count and then moved to the second reef location for the day Clippers.
Second Dive 1.10pm – Saxon Reef – Clippers. After another dive site briefing with Ed, we eagerly jumped into the water for our second dive. Exploring the site was amazing, there were so many different species of Great Barrier Reef fish to be seen, including, but not limited to: Pennant Batfish, Sailfin Surgeonfish, Diagonal-banded Sweetlips, Red Bass, Yellow-tailed Fusiliers, Black Anemonefish, Spine-cheeked Anemonefish, Titan Triggerfish, yellow Rabbitfish, Humphead Maori Wrasse, Orange-lined Triggerfish and Red-banded Wrasse. In addition, we saw several clams, two (2) types of nudibranchs, a cruisey cuttlefish and an octopus (a first for us on the Great Barrier Reef). We ended our dive hanging out with a massive Moray Eel who was enjoying the attention of some cleaner wrasse. An amazing dive!
We surfaced to clear blue skies at around 2.10pm and climbed back aboard SeaQuest. While we dried off on the dive deck, another group returned to the boat saying they had just seen a Whale Shark in the distance. We had not seen this, but these divers were super excited!
While we grabbed a cold beer from the licensed bar and relaxed, SeaQuest made its way alongside the liveaboard OceanQuest vessel and the two exchanged passengers and supplies. This was completed quickly and efficiently and at 3pm, SeaQuest pulled back to commence its return journey to Cairns.
On the trip back we passed through a brief rain squall but it was sunshine in Trinity Inlet when we returned to Cairns at 4.30pm.
THE VERDICT: SeaQuest offers a great value for money snorkel and scuba diving trip to Cairns' Great Barrier Reef. The crew was friendly and dedicated to ensuring all guests had a great day, particularly watchful and helpful to the certified and introductory divers, making sure everyone was comfortable in their equipment and with their weights. The boat itself is spacious and well maintained and the day's itinerary provides plenty of time to enjoy the wonders of the Great Barrier Reef, at two excellent snorkel and dive sites. We have no hesitation in recommending this as a great day out.
Value for money Great Barrier Reef day tour. Visits 2 reef sites. Perfect for snorkellers, certified divers and those wanting to try an introductory dive. Buffet lunch included.
Click the links below to find out more.
Can't decide? We have personally been on every Cairns reef and diving trip. We can help you choose the best tour, to suit your experience and budget.
FREE UNDERWATER CAMERA HIRE*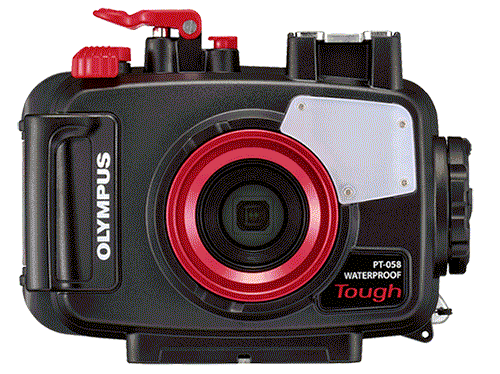 Spend over $550.00 AUD on your Great Barrier Reef tour with us and receive the latest Digital Underwater Camera Hire. Take amazing High-Resolution images and 1080 HD Video.
Not available for any tours to the Islands as fine white sand damages the seals on the cameras and makes them leak!
You need to come into our shop located on the Cairns Esplanade the day before departure to pick up the camera before 5:30 pm. You also need to supply your own SD Camera Card and drop the camera off back at our shop before 5:30pm.
Please Remember there is no other way to collect our cameras! All passengers must come into our shop the day before departure day before 5:30 pm.