Deep Sea Divers Den: Sea Quest
Great Value Diving on the Great Barrier Reef
All Prices in Australian Dollars.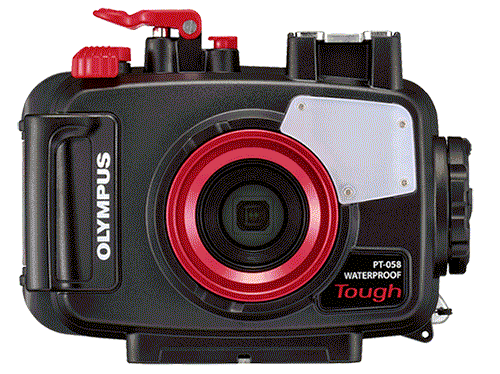 *FREE UNDERWATER CAMERA HIRE
Book this trip with us, you must spend over $550.00 AUD to receive our 1 x Free Cairns Underwater Camera Hire. You must come into our Cairns Esplanade Shop to pick up the camera the day before departure day before 5:30 pm. Reserve your camera today!
Can't decide? We have personally been on every Cairns reef and diving trip. We can help you choose the best tour, to suit your experience and budget.
Deep Sea Divers Den: Sea Quest
Tour Type: Full Day | Operates: Daily | Departs: 8.30am | Returns: 4.30pm | Transfers: No
HIGHLIGHTS:
Great Value Diving on the Great Barrier Reef
| AVAILABLE ON THIS TOUR: | |
| --- | --- |
| Scuba Diving: Yes, Optional Extra See Price List | All Snorkel Gear: Yes, Snorkel, Fins, Mask and Life Jackets |
| Meals: Hot and Cold Lunch | Glass Bottom Boat: No |
| Helicopter Flights: No | Semi-Submarines: No |
| Helmet Diving: No | Outer Reef: Yes Two Sites |
Please note due to COIVD-19 at this point in time Sea Quest is not operating until further notice. If you would like a fantastic day boat from Cairns please check out Reef Quest
Deep Sea Divers Den has been operating in Cairns for over 30 years, offering snorkelling and diving (for more information on these activities, please see the tabs below) day tours to the Great Barrier Reef aboard its sleek, modern Sea Quest vessel. These day tours are suitable for scuba divers and adventure snorkelers, visiting two, open water reef sites. Open water means you are swimming in the open ocean, but within the protected confines of the Great Barrier Reef, so currents are not extreme. Licensed to visit 17 different reef locations, the crew will choose the best sites on the day to maximise your Great Barrier Reef experience, enjoyment and visibility. Reefs you may visit include Norman, Saxon and Hastings. Each of these reefs is approximately 70km offshore from Cairns and offer excellent diving and snorkeling conditions.
Sea Quest has an average traveling time of 90-minutes each way and limits its daily passenger numbers to a maximum of 60 guests. The boat has been custom built to provide ease of access to and from the water with a semi-submerged deck at the rear. Sea Quest has air-conditioned interiors and exterior sun decks. A buffet lunch is served around 12pm and includes cold meats and salads, bread rolls, hot soup and fresh fruit. Complimentary tea and coffee is served on arrival and the licensed bar is open throughout the day, serving drinks and snacks.
All equipment and tuition is included in the ticket price. Please note that Sea Quest also provides transfers to Deep Sea Divers Den's liveaboard boat, so some guests will depart during the day with new guests arriving.
All prices in Australian Dollars.
Can't see the prices on your mobile? Click the Green Circle with the + Sign.
| CHOOSE OPTION | INCLUDES | DIVES | PRICE | + TAXES | TOTAL |
| --- | --- | --- | --- | --- | --- |
| Snorkelling (Adult) | Snorkel | - | $140.00 | $20.00 | $160.00 |
| Snorkelling (Child) | Snorkel | - | $90.00 | $20.00 | $110.00 |
| Snorkelling (Family) 2-Adults + 2-Children | Snorkel | - | $460.00 | $80.00 | $540.00 |
| Cert Diving (Adult) (2 Dives Full Dive Gear) | Certified Diving | 2 | $210.00 | $20.00 | $230.00 |
| Introductory Diving (Adult) (1 Dive) | Introductory Diving | 1 | $210.00 | $20.00 | $230.00 |
| Introductory Diving (Adult) (2 Dives) | Introductory Diving | 2 | $260.00 | $20.00 | $280.00 |
| | | | | | |
Check in and boarding is completed at the boat, which is berthed at B-Finger at Cairns' Marlin Marina, adjacent to the Pier Shopping Centre complex and Shangri-la Hotel. Check-in is from 8am with the boat departing at around 8.30am. Travel time to and from the Great Barrier Reef is around 90-minutes and all briefings (introductory, snorkelling and diving) are provided in transit.
You arrive at your first reef site at around 10am, for diving and snorkelling (10.30am): lunch will be served around 12pm. During lunch, Sea Quest moves to its second reef site for more in-water activities. Everyone should be back on the boat around 2.10pm for Sea Quest to drop off and collect liveaboard guests from Ocean Quest. Sea Quest departs the Great Barrier Reef at 2.50pm and returns to Cairns around 4.30pm.
Enjoy up to two (2) scuba dives at two (2) different reef locations, during a Deep Sea Divers Den Cairns Great Barrier Reef day tour with Sea Quest. Introductory diving is available (no experience necessary) and certified divers have the choice between guided (extra cost) and unguided diving.
INTRODUCTORY DIVES: Deep Sea Divers Den dive staff are professional and friendly, offering you the chance to try your first scuba diving experience in safety and comfort. No experience is necessary and all equipment, tuition and training is provided on the boat. The briefing outlines the equipment, safety and procedures. Test your skills above and below the water before diving to a maximum depth of 12m. Introductory dives generally last 30 minutes with a maximum of four divers per instructor.
CERTIFIED DIVING: Deep Sea Divers Den offers certified divers a choice between guided (extra cost) and unguided diving and the chance to take up to two (2) scuba dives during the Sea Quest day tour. Guided dives are charged at $15 per person, per dive (in addition to the dive tour price) and are recommended for first time visits to the Great Barrier Reef, as your guide can point out marine life and features of interest. Maximum dive depth on guided dives is 18m. Unguided divers must go with a buddy (bring your own or get matched up with someone on the boat) and will receive equipment and dive site briefings on the boat. All equipment is included in the certified dive price. Water entry is giant stride from the side of the boat. You will be required to show your Divers License and complete Dive Medical paperwork on board, prior to diving.
This snorkelling day tour is suitable for comfortable / confident swimmers, with Sea Quest visiting two open water reef sites. Open water means the reefs are located in the ocean, with no adjacent islands, sand cays or pontoons. However, the coral reefs do rise up to within metres of the surface, meaning snorkelling conditions are excellent with lots of colourful corals and marine life easily seen from above. All equipment is included in the ticket price (mask, fins and lycra / wet suit) and flotation noodles and prescription masks are available on request. Snorkelling briefings are provided to those who are new to the activity and guided snorkel tours are included.
Customer Tour Reviews & Feedback
Customer reviews are written by our customers using our 1 x FREE Digital Underwater Camer Hire Service.
Sorry, we couldn't find any posts. Please try a different search.
Cairns Dive Adventures Trip Reviews
Sea Quest offers a great value for money snorkel and scuba diving trip to Cairns' Great Barrier Reef. The crew was friendly and dedicated to ensuring all guests had a great day, particularly watchful and helpful to the certified and introductory divers, making sure everyone was comfortable in their equipment and with their weights. The...
All prices in Australian Dollars.
We accept VISA & MC with no booking fees.
Choose your options on the booking form.
Press the red book now button.
Please Note: To try any form of Scuba Diving you must be medically fit with no asthma and not be taking any prescription medication. Also, PADI recommends you must allow 24 hours after diving before flying in an airplane.
Inclusions: Tea, coffee and water, morning tea and tropical buffet lunch, snorkel equipment, free guided snorkel tour, wetsuits and lycra suits.
Please Note: Child Age is classed as 4-14 years old. A family is classed as (2 x Adults + 2 x Children)
Please Note: Certified Scuba Divers – All dives are unguided if you would like a dive guide they do charge $15 per person per dive.
Extras (Pay Later): An additional $20 per person (Environmental Management Charge $3.50, Fuel Levy $10.00, Port & Admin Charges $6.50) is payable on the day of travel.
FREE UNDERWATER CAMERA HIRE*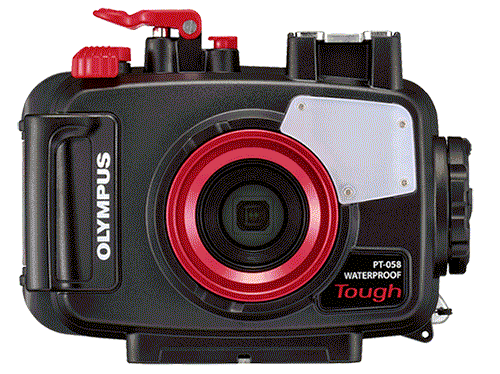 Spend over $550.00 AUD on your Great Barrier Reef tour with us and receive the latest Digital Underwater Camera Hire. Take amazing High-Resolution images and 1080 HD Video.
Not available for any tours to the Islands as fine white sand damages the seals on the cameras and makes them leak!
You need to come into our shop located on the Cairns Esplanade the day before departure to pick up the camera before 5:30 pm. You also need to supply your own SD Camera Card and drop the camera off back at our shop before 6:00pm.