Big Cat Green Island Reef Cruises Review
Cairns Dive Adventures Trip Review
Big Cat Green Island Reef Cruises had friendly Reservations staff and on-board crew, providing advice and assistance throughout the day. The children enjoyed the day out, despite the windy start and passing rain showers. Big Cat and Green Island provided a protected environment, allowing them to run and explore in safety, with the added bonus...
Big Cat Green Island Reef Cruises Review
Big Cat Green Island Reef Cruises provides a choice of half and full day tours to Green Island, in the Great Barrier Reef Marine Park, daily. The full day tour provides up to five hours to explore Green Island and can be booked with a range of options, allowing you to tailor your day to suit your budget and requirements. Priced from just $77 for adults and $38.50 for children (Family Price $192.50) this is Cairns' cheapest snorkeling trip and is a great day out for families, especially those with children aged between four (4) and twelve (12).
Our day tour commenced with check-in at the Big Cat counter at Cairns' Reef Fleet Terminal at 8.30am. Checking-in, the Reservations staff advised that forecast weather / wind conditions for our day were not favorable and we were given the option of transferring our booking to another day. Unfortunately, our itinerary did not allow this, so we decided to proceed with our day as planned.
On today's Big Cat Green Island Reef Cruises trip, we were accompanied by two friends with three children, aged five (5) and six (6). Excited, we headed down Marlin Marina and boarded the large 35m Big Cat catamaran. There are three decks, two air-conditioned interiors and a top sundeck. We settled into the lower deck and grabbed a complimentary tea and coffee.
As a part of the Big Cat Family Fun Pack, the children were issued with 'Cool Character' colouring-in sheets and the helpful crew provided us with pencils and markers. Pulling back from the marina at 9.05am, Big Cat Cruises commenced its journey out of Cairns' Trinity Inlet while the introductory and safety messages were delivered in English, Chinese and Japanese.
The on-board television screens showed a snorkeling demonstration video, showing how to use the equipment and enter and exit the water safely while wearing fins (backwards apparently – this is not something we had heard before).
As the children worked on their activity sheets, the on-board video commentary continued, highlighting the history and importance of the Great Barrier Reef Marine Park, Green Island National Park and how to protect the environment during your visit.
Some of the issues covered included, but is not limited to: do not feed the fish and birds on the island, as this is doing them harm; do not take shells; do not walk on the coral and if you need to rest while snorkeling, look for a sandy patch before putting your feet down. They also advised that part of the Big Cat Green Island Reef Cruises ticket price goes towards environmental research and management.
Some of the Big Cat upgrade options, which are charged in addition to the standard ticket price, include a buffet lunch package, snorkeling equipment and glass bottom boat tour, and a semi-submersible tour. Information on each of these is provided on-board and can be booked during the trip to Green Island.
As we cleared Cairns' headlands, the wind we had been told about started to really pick-up. Fortunately, we had all taken sea sickness tablets before boarding, so felt fine. The parents collected snorkeling equipment from the middle deck, while the children explored the boat and enjoyed their activity sheets. Despite the large waves and big bumps, accompanied by some nervous moments, we reached Green Island in tip top condition at 10.30am.
Leaving the catamaran, we made our way down the jetty to Green Island, one of the only islands in the Great Barrier Reef Marine Park to have tropical rainforest. During the morning briefing, the crew had suggested snorkeling early, to catch the best tides. Keeping that in mind, we headed to the beach, accessed through the resort and rainforest boardwalks.
Lifeguards were on duty and suggested the best place to snorkel, to see some fish and corals. Unfortunately, due to the winds, snorkeling conditions were not the best, however, we still saw the sea grass beds, some corals, a baby clam and a really colourful triggerfish, the type of which we had not seen before.
After the swim, we went back to the boat to enjoy the buffet lunch of salads, vegetarian lasagna and beef curry. Rain / wind squalls were passing through the area, intermittently dropping showers before clearing to blue skies again.
As visitors to Green Island, you are welcome to enjoy some of the facilities of the island's tropical resort, including the licensed bar and snack shacks, which offered a selection of hotdogs, hot chips, crisps, ice-creams and more. There are also retail outlets, postcards and even a spa.
In the afternoon our party split into two, one enjoying Marineland Melanesia, the other choosing a glass bottom boat tour with Big Cat. Marineland Melanesia has been in business since 1971 and is home to the largest captive crocodile in the world. Locally owned and operated, this crocodile and marine life habitat can be enjoyed by adults and children alike.
It is home to crocodiles (with shows at 10.30am and 1.45pm), large marine aquariums with anemones and reef fish, turtles and assorted marine artefacts. Everyone enjoyed the crocodile show, watching in amazement as the large residents took advantage of their raw chicken lunch. Afterwards, the children got to hold a much smaller crocodile, which was definitely the highlight of their day!
Meantime, on the Glass Bottom Boat Tour, visibility was as advised in the morning, a poor 3m. (Hence the Big Cat suggestion / option to change our visit to another day). Regardless, we still managed to see some fish and corals and the helpful attendant offered the chance for guests to participate in a fish feed, from the side of the boat. This was another highlight, getting to feed the fish on the Great Barrier Reef!
Walking along the jetty, to and from the boat and island, we looked down to see corals rising out of the low-tide waters, people snorkeling and even spotted a parrotfish swimming amongst the corals and small species / example of Woebegone Shark.
Re-grouping on Green Island, we compared notes and enjoyed a drink from the bar. All too soon it was time to head back to Big Cat, for our return journey to Cairns. It had been a big day at the island and the children were excited about the things they had done and seen. Unfortunately for us, we had not had time to explore the rainforest boardwalks that traverse Green Island, but our short walk along them had been beautiful.
The trip back to Cairns was much calmer than the outward journey and the children enjoyed looking out the windows and colouring in their sheets. We arrived back into Cairns on time, around 5pm.
Top Tips
If the conditions are not good and your itinerary allows you to defer travel to another day, then it is a good idea to do so. We still enjoyed our day, but the trip out was very rough for the children and underwater visibility on the island was not great, between 1 – 3m.
Marineland Melanesia was a big hit with adults and children: our guests were still talking about it days afterwards. It is $17 for adults and $8 for children, in addition to your Big Cat Green Island Reef Cruises ticket price: money well spent.
The base ticket price for this tour is very affordable and optional extras can be booked at any time throughout the day.
Big Cat Green Island Reef Cruises guests are not allowed to utilize the resort swimming pool; this is reserved for resort guests and Great Adventures passengers.
Scuba diving is offered at Green Island, with introductory dives / tuition completed in the resort pool and a tender transfer to offshore reefs. It is $138 per person, in addition to the ticket price, if booked with Big Cat Green Island Reef Cruises.
THE VERDICT: Big Cat Green Island Reef Cruises had friendly Reservations staff and on-board crew, providing advice and assistance throughout the day. The children enjoyed the day out, despite the windy start and passing rain showers. Big Cat and Green Island provided a protected environment, allowing them to run and explore in safety, with the added bonus of seeing / holding a baby crocodile and feeding the fish of the Great Barrier Reef. There is a lot to see and do on the island, keeping you busy throughout the day. Snorkeling from the beach, you can expect to see sea grass beds and patches of coral: coral gardens are further offshore and accessed on a tender transfer.
Sorry, we couldn't find any posts. Please try a different search.
Click the links below to find out more.
Can't decide? We have personally been on every Cairns reef and diving trip. We can help you choose the best tour, to suit your experience and budget.
FREE UNDERWATER CAMERA HIRE*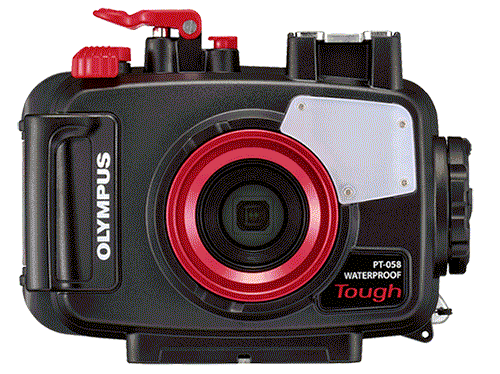 Spend over $550.00 AUD on your Great Barrier Reef tour with us and receive the latest Digital Underwater Camera Hire. Take amazing High-Resolution images and 1080 HD Video.
Not available for any tours to the Islands as fine white sand damages the seals on the cameras and makes them leak!
You need to come into our shop located on the Cairns Esplanade the day before departure to pick up the camera before 5:30 pm. You also need to supply your own SD Camera Card and drop the camera off back at our shop before 5:30pm.
Please Remember there is no other way to collect our cameras! All passengers must come into our shop the day before departure day before 5:30 pm.