May is a great time of year to visit Cairns' Great Barrier Reef. The waters are still warm and the summer rains and crowds have left. For divers and snorkelers visiting the reef this month, you can expect room on the boats, good underwater visibility and a fantastic experience.
What are conditions like? Well, we don't call it magical May for nothing. We are currently enjoying light south-easterly sea breezes, with plenty of blue skies and sunshine. Scuba divers have been reporting 20 + meters underwater visibility on the outer walls, and up to 15 meters visibility on the inner reef systems.
In perhaps the best news of all for reef tourists, May is typically one of the quietest months of the year in Cairns. Summer is over and all school holidays of note have wrapped up. In fact, it is so quiet that some reef operators have taken the opportunity to pull their boats out of the water for scheduled, routine maintenance. A list of those boats are below for easy reference. But don't despair, there's still plenty of boats in the water and fish in the sea, so if you want to come visit in May contact us today on +61 (0)7 4041 1638 or reservations@cairnsdiveadventures.com
Other pages which might be of interest: Cairns Great Barrier Reef Monthly Dive Guide.
Cairns Reef Boats having scheduled maintenance in May
Spirit of Freedom: 25 April – 22 May 2016
Reef Encounter: 30 April – 1 June 2016
Silversonic Dive & Snorkel Port Douglas: 2 – 22 May 2016
Ocean Spirit Cruises Cairns: 2 – 22 May 2016
Quicksilver's Large Catamaran & Small Pontoon: 28 April – 1 July 2016
Quicksilver New Boat News
The Quicksilver Group of Companies, who run multiple reef trips and learn to dive courses out of Cairns and Port Douglas, have recently added another 400 seat catamaran to their fleet.
The latest addition will be used to help service their Green Island and Cairns' Outer Great Barrier Reef day cruise. This will allow them to offer better passenger to crew ratio and quicker transfer times. So a better experience for their customers.
A little birdie told us that for the time being, they will still operate exactly the same transfer times but this new boat will allow them to dedicate more time and resources to taking people out to the Outer Barrier Reef Pontoon on Norman Reef.
We will bring you pictures and more news on this latest addition to the Quicksilver Group of Companies fleet, as and when we can.
Cairns Adventure Festival News
The Cairns Adventure Festival Iron Man Challenge 2016 is just around the corner, running 4 – 12 June. This sold out Iron Man event is now the largest outdoor iron man event in the world, outside of Hawaii.
The Cairns Adventure Festival event organisers have informed us that there will be over 3,000 athletes competing in this year's event. Just another reason to come diving in May.
Click the links below to find out more.
Can't decide? We have personally been on every Cairns reef and diving trip. We can help you choose the best tour, to suit your experience and budget.
FREE UNDERWATER CAMERA HIRE*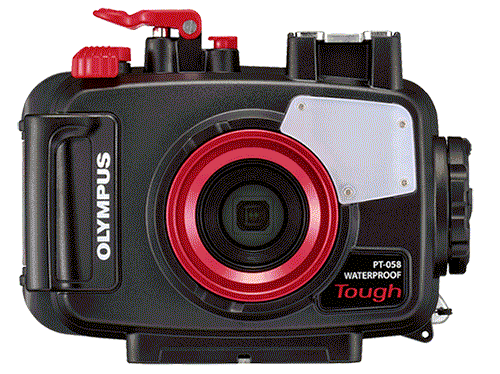 Spend over $550.00 AUD on your Great Barrier Reef tour with us and receive the latest Digital Underwater Camera Hire. Take amazing High-Resolution images and 1080 HD Video.
Not available for any tours to the Islands as fine white sand damages the seals on the cameras and makes them leak!
You need to come into our shop located on the Cairns Esplanade the day before departure to pick up the camera before 5:30 pm. You also need to supply your own SD Camera Card and drop the camera off back at our shop before 5:30pm.
Please Remember there is no other way to collect our cameras! All passengers must come into our shop the day before departure day before 5:30 pm.