Coral Bleaching Cairns Great Barrier Reef
Coral bleaching on Cairns Great Barrier Reef and the Far Northern Ribbon Reefs is being reported as catastrophic. We're here to tell you the real story, as being witnessed every day, by dive tourism operators and their guests.
"Of the sites we visited, some were completely untouched, others had some bleaching in the very shallow areas, with most of the coral alive," said Trevor Jackson, skipper of Mike Ball Dive Expeditions boat, Spoilsport.
"We have not seen the level of bleaching that has been reported in some avenues of the media," he said.
Trevor has been Master of MV Spoilsport since 2007, taking guests on dive trips from Cairns to the Ribbon Reefs, including those around Lizard Island, where major bleaching has been reported, and Osprey Reef in the Coral Sea.
Trevor is currently back in Cairns, having spent the last week up on those reefs. What did the guests think?
"The passengers on this last week's trip were all very happy with the sites we showed them. Of the 45 people that dived with us, we had just one guest comment about any of the coral being bleached, 44 of them thought the place was simply fantastic."
The purpose of this story is not to debate the facts or the science. Yes, the world is currently experiencing El Nino and globally, coral reefs are experiencing coral bleaching events. This is not unique to the Great Barrier Reef.
Indeed, in 2015 the Hawaiian Islands reported their worst ever coral bleaching. For more information on global coral bleaching, please see this interesting article written by Samantha Craven, Project Manager, The Reef World Foundation. http://scubadiverlife.com/2016/03/25/global-coral-bleaching-event-hits-reefs/
The purpose of this story is to answer the question currently being asked by many snorkelers and divers, thinking of visiting Cairns Great Barrier Reef and the Ribbon Reefs. What will I or won't I be seeing? Is the reef dead?
We're pleased to report, the Great Barrier Reef is open for business and you can expect to enjoy world class diving. Will you see some bleaching? Maybe. Will you see vibrant, colourful corals and a healthy reef ecosystem, definitely. Is the Great Barrier Reef around Cairns and the Far North dead? NO!
We're not here to say it isn't happening and it's all a lie. But we do want to keep it real. To this end, Craig Stephen, Operations Manager from Mike Ball Dive Expeditions, provided some further clarification around the figures being reported.
"Unfortunately the 95% bleaching is being perceived around the globe that 95% of the reef is dead, this is simply and categorically not the case!" said Mr Stephen.
"The media is doing tourism a great disservice … whilst 95% of reefs have bleaching, the variation from reef to reef may be a % in single figures; these are the figures that we need to communicate with potential visitors to the region."
"I've witnessed bleaching events both small and large and there wouldn't be a season where in the late summer some bleaching wasn't apparent. We are obviously hopeful that with this event being reasonably late in the season, that some cooler water will soon be upon us and aid in the reefs recovery."
We bring this news from the perspective of divers and reef operators who know these waters well, visit them every day and are in a position to offer a comment based on fact, accuracy and recent visits. I'll leave the final word for Trevor:
"I had a friend call me all the way from Norway this morning to ask about the state of the coral. It seems around the world, the media has grabbed on to this story and wound it up like a Tonka toy. The world, it would seem, is now convinced that our most precious natural beauty is all but dead in the water: our actual on site observations, those made from UNDER the water, would suggest differently."
We will continue to post pictures and news of this event and the Great Barrier Reef, as you see it right now, on this website and our social media. You can judge for yourself. Our photos are not touched up.
If you want to experience world class diving and snorkelling, then the Great Barrier Reef is a must do on your bucket list.
Picture courtesy Mike Ball Dive Expeditions.
Click the links below to find out more.
Can't decide? We have personally been on every Cairns reef and diving trip. We can help you choose the best tour, to suit your experience and budget.
FREE UNDERWATER CAMERA HIRE*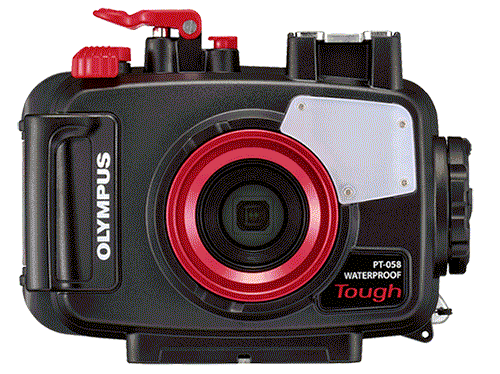 Spend over $550.00 AUD on your Great Barrier Reef tour with us and receive the latest Digital Underwater Camera Hire. Take amazing High-Resolution images and 1080 HD Video.
Not available for any tours to the Islands as fine white sand damages the seals on the cameras and makes them leak!
You need to come into our shop located on the Cairns Esplanade the day before departure to pick up the camera before 5:30 pm. You also need to supply your own SD Camera Card and drop the camera off back at our shop before 5:30pm.
Please Remember there is no other way to collect our cameras! All passengers must come into our shop the day before departure day before 5:30 pm.