Reef Report Post Cyclone Ita
If you are wondering what it's like on Cairns' Great Barrier Reef, and the far northern Ribbon Reefs, post Severe Tropical Cyclone Ita, we are most pleased to report that conditions for snorkelers and divers are as fabulous as ever.? Current visibility is between 15-20m with a comfortable Autumn water temperature of 26 degrees Celsius.
Janine Lucas of Mike Ball Dive Expeditions, who operate liveaboard trips to the Ribbon Reefs and Coral Sea, was excited to report that all trips were operating as usual and guests were reporting amazing diving conditions.
"Mike Ball Dive Expeditions has been to the Ribbon Reefs, Cod Hole and Coral Sea post Cyclone Ita and we're pleased to report that the reef has experienced minimal damage with fantastic visibility and warm water temperatures," Ms Lucas said.
"We weren't sure what to expect after Cyclone Ita passed directly over the area, but as soon as we jumped in the water it was pretty clear that once again our amazing Great Barrier Reef had stood up to nature's fury," she said.
"We had up to 30m visibility on the Ribbon Reefs in the week following Cyclone Ita and our customers loved seeing the giant, friendly Potato Cod at the Cod Hole and exploring the coral gardens and marine life of all of the Ribbon Reef sites.? Customer feedback has been fantastic."
Severe Tropical Cyclone Ita crossed Queensland's far northern coastline, at Cape Flattery, on Saturday 12 April 2014.? Prior to this, the tropical cyclone had wandered throughout the Coral Sea having first developed as a tropical low over the Soloman Islands.? Its immediate path just prior to making landfall was to pass over the Great Barrier Reef's far northern Ribbon Reefs, including popular dive sites the Cod Hole, Challenger Bay and Steve's Bommie, and the resort island of Lizard Island.
Maximum wind gusts of 160km per hour were recorded when the system made landfall at Cape Flattery, 2.5 hours north of Cairns.? Fortunately, there was relatively little structural damage recorded in the area and no human injury. Cairns received some heavy rainfall in the days immediately after the event, which brought the rainforest and waterfalls into full glory, before quickly returning to its sunny itself.
Cairns reef tours are fully operational post-Cyclone Ita and conditions are perfect, so if you are planning a visit to the Great Barrier Reef and were wondering what conditions were like, we can report that it's business as usual in sunny North Queensland, above and below the waves.
Picture courtesy Mike Ball Dive Expeditions.
Steve's Bommie – Ribbon Reefs – taken w/e 4 May 2014.
Click the links below to find out more.
Can't decide? We have personally been on every Cairns reef and diving trip. We can help you choose the best tour, to suit your experience and budget.
FREE UNDERWATER CAMERA HIRE*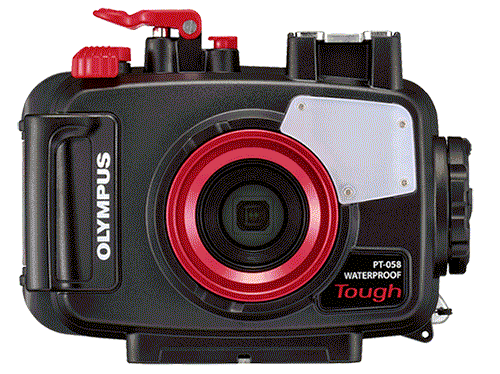 Spend over $550.00 AUD on your Great Barrier Reef tour with us and receive the latest Digital Underwater Camera Hire. Take amazing High-Resolution images and 1080 HD Video.
Not available for any tours to the Islands as fine white sand damages the seals on the cameras and makes them leak!
You need to come into our shop located on the Cairns Esplanade the day before departure to pick up the camera before 5:30 pm. You also need to supply your own SD Camera Card and drop the camera off back at our shop before 5:30pm.
Please Remember there is no other way to collect our cameras! All passengers must come into our shop the day before departure day before 5:30 pm.