February 2013 on Cairns Great Barrier Reef
Thanks to Chinese New Year, February 2013 is tipped to be a particularly busy month in Cairns and with a number of Great Barrier Reef boats out of the water getting refurbished, we recommend booking early to secure your seat!
Cairns will have an influx of international visitors during Chinese New Year, meaning higher than usual levels of demand for reef tours. To accommodate increased visitors, some day tour boats are amending their operating times during this period, meantime places are limited on the liveaboard boats. Read on for more information.
Deep Sea Divers Den will not be operating day tours for most of February, which will increase demand on the other day tour boats. Meantime, Big Cat Green Island Reef Cruises are amending their standard operating times during this period, to meet itinerary demands. As such, please note that bookings on Big Cat Green Island Reef Cruises day tours, to and from Green Island, between 7 – 18 February 2013, are by request only. All of the pontoons will be busy during this time, particularly Reef Magic Cruises, who cap their daily passenger numbers to 190 to ensure maximum passenger comfort and experience.
Cairns Dive Centre is the only company offering 2 day / 1 night liveaboard trips from Cairns to the Great Barrier Reef during February 2013. As such, demand will be high for places aboard Kangaroo Explorer during this time: contact Cairns Dive Adventures for more information. Deep Sea Divers Den have limited departure dates for their 3 day / 2 night trips during February 2013 and are offering a free nitrox course on all of these trips. Pro Dive Cairns are operating as per usual during this time.
Mike Ball's Spoilsport is out of the water in February 2013, undergoing a refurbishment. This means Spirit of Freedom is the only Cairns liveaboard boat providing dive trips to the Ribbon Reefs, Cod Hole and Coral Sea (Osprey Reef) during this time. Places are limited so it's best to book early if you want to ensure your berth at sea.
February is the last month of our Australian summer and traditionally, a very wet month in Cairns. The rain is no problem for the reef boats and let's face it, you get wet on the Great Barrier Reef anyway, so this should not impact on your day or experience. The weather is warm and humid and the average February water temperature on the Great Barrier Reef is 28 degrees. Lycra suits are highly recommended for all in-water activities (swimming, snorkelling and diving) offering protection from the sun and any jellyfish that may be in the water. Lycra suits are available in a range of sizes on all Cairns reef boats. This is a wonderful month to visit the Great Barrier Reef with lots to see.
February Free Camera Hire
Cairns Dive Adventures is pleased to offer free underwater camera hire to all customers who book a liveaboard trip from Cairns to the Great Barrier Reef, during the month of February! Camera training is provided and this is a great way to capture some memorable moments from your trip to this natural wonder of the world.
For more information on any of the above, please don't hesitate to contact Cairns Dive Adventures on info@cairnsdiveadventures.com or phone +61 7 5641 0112.
Click the links below to find out more.
Can't decide? We have personally been on every Cairns reef and diving trip. We can help you choose the best tour, to suit your experience and budget.
FREE UNDERWATER CAMERA HIRE*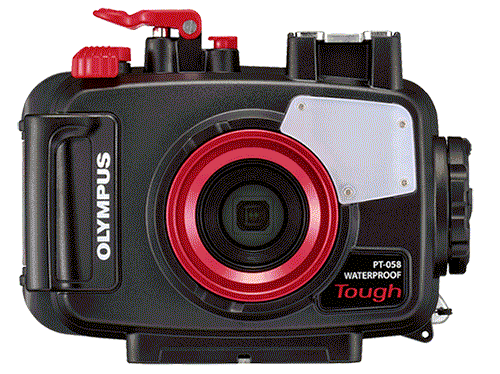 Spend over $550.00 AUD on your Great Barrier Reef tour with us and receive the latest Digital Underwater Camera Hire. Take amazing High-Resolution images and 1080 HD Video.
Not available for any tours to the Islands as fine white sand damages the seals on the cameras and makes them leak!
You need to come into our shop located on the Cairns Esplanade the day before departure to pick up the camera before 5:30 pm. You also need to supply your own SD Camera Card and drop the camera off back at our shop before 5:30pm.
Please Remember there is no other way to collect our cameras! All passengers must come into our shop the day before departure day before 5:30 pm.