Easter in Cairns 2013 – Great Barrier Reef
Are you planning Easter 2013 and want to spend it on Cairns' Great Barrier Reef? Excellent decision! This is a great time of year to visit, with warm waters and lots to see. The date for Easter 2013 is Sunday 31 March. Although we don't have a long range weather forecast for Cairns as yet (we will update this page closer to the time), at this time of year, you can expect warm days with comfortable nights.
This is autumn in Australia and the water temperature on Cairns' Great Barrier Reef will be around 26-27 degrees Celsius. This means you should be comfortable in a lycra suit, although the boats will have a selection of lycra and wetsuits on board.
Cairns has a range of Easter trips to the Great Barrier Reef, catering to people of all ages and abilities. So, if you're a diver, snorkeller or even non-swimmer, there is a trip for you! Not sure where to start? We've got some top tips and suggestions, or please contact us to discuss your specific needs. Easter Reef trips start from just $79 per person.
EASTER ON A GREAT BARRIER REEF ISLAND
Green Island is the only Great Barrier Reef island to have tropical rainforest. A short boat ride from Cairns, Green Island has rainforest boardwalks, fringing coral gardens and sea grass beds, a tropical resort and a range of attractions and activities. Big Cat Green Island Reef Cruises visits the beautiful Green Island and day tours cost just $79 per person. Enjoy up to five hours exploring Green Island and its natural beauty.
FAMILY EASTER ON THE REEF
Have you got family visiting, or want to take the kids to the Great Barrier Reef for Easter? Then a pontoon trip is probably the best option for you and Reef Magic's Marine World pontoon has something for everyone. Standard day tour inclusions are snorkelling equipment, glass bottom boat rides, a semi-submersible, underwater observatory and buffet lunch. Optional extras are guided snorkel tours, introductory and certified diving and helmet diving.
EASTER DIVE TRIPS TO THE GREAT BARRIER REEF
Cairns has a range of dive tours to the Great Barrier Reef this Easter, choose between day trips and liveaboard boats. Tailor your Easter diving to suit your budget and preference. Easter day diving tours can be booked on a sailing boat, high speed catamaran or comfortable monohull. You can book introductory diving (a great experience for Easter and no experience necessary) or certified dive tours. Liveaboard boats visit Cairns' Outer Reef, Ribbon Reefs and even Osprey Reef. We can help choose the best boat for you! Contact us for more info.
SNORKELLING ON THE REEF THIS EASTER
Want to go snorkelling on the Great Barrier Reef this Easter? Cairns has a range of snorkelling day tours running right across the Easter long weekend. We'll help you choose the best boat and destination to suit your experience and budget. Options include visiting the outer Great Barrier Reef, a secluded sand cay or tropical island. Get there on a sailing boat or comfortable catamaran. Swim with sea turtles and meet Nemo this Easter.
WHAT WOULD BE THE BEST EASTER TRIP FOR YOU?
Cairns Dive Adventures has been on every boat and every reef trip from Cairns to the Great Barrier Reef and our offshore islands. We are happy to offer you personalised advice and service, to ensure you have the best Easter you possibly can on the Great Barrier Reef. To get started, please complete our reef tour finder survey and we'll get back to you with some suggestions. Alternatively, contact us today on phone +61 7 5641 0112
For more information on any of the above, please don't hesitate to contact Cairns Dive Adventures on info@cairnsdiveadventures.com or phone +61 7 5641 0112 Otherwise, we wish you all the very best for a wonderful and safe Easter 2013.
Click the links below to find out more.
Can't decide? We have personally been on every Cairns reef and diving trip. We can help you choose the best tour, to suit your experience and budget.
FREE UNDERWATER CAMERA HIRE*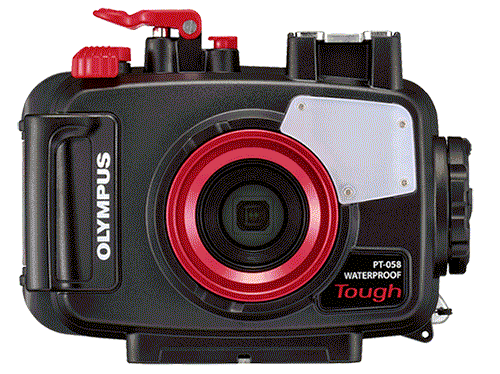 Spend over $550.00 AUD on your Great Barrier Reef tour with us and receive the latest Digital Underwater Camera Hire. Take amazing High-Resolution images and 1080 HD Video.
Not available for any tours to the Islands as fine white sand damages the seals on the cameras and makes them leak!
You need to come into our shop located on the Cairns Esplanade the day before departure to pick up the camera before 5:30 pm. You also need to supply your own SD Camera Card and drop the camera off back at our shop before 5:30pm.
Please Remember there is no other way to collect our cameras! All passengers must come into our shop the day before departure day before 5:30 pm.