Another Whale Shark Seen On The Reef
Another Whale Shark was spotted on the northern Ribbon Reefs, 250km north of Cairns, in the Great Barrier Reef Marine Park earlier this month. Guests aboard Mike Ball's Spoilsport were lucky enough to have an amazing Whale Shark encounter, diving and snorkelling with the gentle giant.
This is the third Whale Shark sighting on boats from Cairns in as many months, leaving locals wondering if these majestic creatures have made a coast change, preferring the Coral Sea from their more traditional home off Western Australian.
This most recent sighting was in Challenger Bay, a popular dive site visited by Mike Ball and Spirit of Freedom, two of Cairns' liveaboard dive boats.
Challenger Bay has a sandy bottom which rises from 30m up to a reef platform, about 5m from the surface. There are numerous coral bommies and large schools of Bat Fish and Diagonal-banded Sweetlips are a common site, as are various types of Anemonefish and Sea Cucumber.
Snorkellers and divers enjoyed a close contact encounter with the Whale Shark and although it was relatively fleeting, it was memorable moment and a highlight of the trip for many.
The Whale Shark came close to the surface on several times occasions, seeming non-fussed by the attention it was receiving, before swimming off into the deep, blue yonder.
With the increasing number of Great Barrier Reef Whale Shark sightings and interactions on the Ribbon Reefs, dive boat operators may develop a protocol for interaction, similar to that in place for the Dwarf Minke Whales (which are due in our waters next month!).

Click the links below to find out more.
Can't decide? We have personally been on every Cairns reef and diving trip. We can help you choose the best tour, to suit your experience and budget.
FREE UNDERWATER CAMERA HIRE*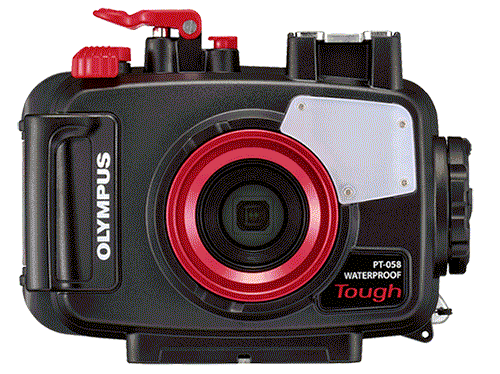 Spend over $550.00 AUD on your Great Barrier Reef tour with us and receive the latest Digital Underwater Camera Hire. Take amazing High-Resolution images and 1080 HD Video.
Not available for any tours to the Islands as fine white sand damages the seals on the cameras and makes them leak!
You need to come into our shop located on the Cairns Esplanade the day before departure to pick up the camera before 5:30 pm. You also need to supply your own SD Camera Card and drop the camera off back at our shop before 5:30pm.
Please Remember there is no other way to collect our cameras! All passengers must come into our shop the day before departure day before 5:30 pm.