Best Place To Learn To Dive – Cairns Great Barrier Reef
Ever wondered where is the best place to learn to scuba dive? Cairns Great Barrier Reef, in tropical North Queensland Australia is your answer! Cairns offers close, convenient access to the Great Barrier Reef and professional dive operators and instructors, who have taught over 250,000 people to scuba dive.
Cairns dive centres are recognised internationally for their professionalism and safety, achieving acclaim for their facilities, instructors and safety. Combine this with the attraction of the Great Barrier Reef, where you can complete your instruction dives and take your first leisure dives, and you have the best place in the world to learn to scuba dive.
Pro Dive Cairns and Deep Sea Divers Den are two of Cairns' most experienced PADI learn to scuba dive centres.
In fact, Pro Dive Cairns made world diving history in October 2011, when they issued their 120,000 PADI certification, in their 28th year of operation. In the same year, Pro Dive Cairns reinforced their commitment to providing learn to scuba dive students with the best facilities, by investing $2 million in their training centre.
Rod Punshon, Managing Director of Pro Dive Cairns (and all round nice bloke), is extremely proud of the company's achievements and ongoing operations.
"The fact that so many people have chosen Pro Dive Cairns to teach them to dive or take them diving on the Great Barrier Reef is very satisfying and reflects our ongoing philosophy of 'quality over quantity' and a commitment and dedication to providing the best possible dive education and liveaboard dive trips over many years".
Deep Sea Divers Den is another Cairns learn to dive centre notching up international achievements, issuing their 100,000 PADI certification last year.
Owner and director of Deep Sea Divers Den Tony Physick said: "Along with all my staff, I am extremely proud to have reached this milestone. I believe that this huge achievement is due to the consistent level of service, professionalism and dedication that all the staff at Deep Sea Divers Den has put in during the 30 plus years that we have been operating".
Both Pro Dive Cairns and Deep Sea Divers Den are rated as PADI 5 Star Development Centres and PADI Asia Pacific Marketing Manager Danny Dwyer said both offered professional learn to scuba dive courses, as well as advanced and instructor courses.
"We applaud Pro Dive Cairns' commitment to teaching safe and responsible dive courses as their first priority. Pro Dive Cairns offers its customers a world class training facility, retail store and dive vessels which has obviously proved very popular with visitors to the Great Barrier Reef looking for comfort and quality," he said.
On Deep Sea Divers Den: "Over the past 20 years Deep Sea Divers Den has received numerous awards from PADI including the 'Outstanding contribution to diver education', the 'Outstanding contribution to customer service' and the 'Outstanding contribution toward Instructor Development' awards. They have consistently shown a very high standard of diver education and customer service which is why more than 100,000 students have taken their PADI course with this company".
Learn to dive students can choose between PADI and SSI instruction, enjoying their first certified scuba dives on the magnificent Great Barrier Reef.
For more information on Cairns Great Barrier Reef learn to dive courses – or to book your own course – please contact Cairns Dive Adventures on phone +61 7 5641 0112 or email info@cairnsdiveadventures.com
Click the links below to find out more.
Can't decide? We have personally been on every Cairns reef and diving trip. We can help you choose the best tour, to suit your experience and budget.
FREE UNDERWATER CAMERA HIRE*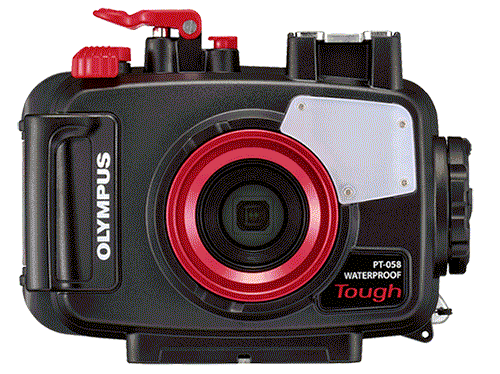 Spend over $550.00 AUD on your Great Barrier Reef tour with us and receive the latest Digital Underwater Camera Hire. Take amazing High-Resolution images and 1080 HD Video.
Not available for any tours to the Islands as fine white sand damages the seals on the cameras and makes them leak!
You need to come into our shop located on the Cairns Esplanade the day before departure to pick up the camera before 5:30 pm. You also need to supply your own SD Camera Card and drop the camera off back at our shop before 5:30pm.
Please Remember there is no other way to collect our cameras! All passengers must come into our shop the day before departure day before 5:30 pm.