Whale Shark Encounter On Ribbon Reefs
Whale Shark encounters are increasing on the Great Barrier Reef, with the latest reported sighting made aboard Spirit of Freedom on 11 January 2012 at the northern Ribbon Reefs.
Commonly associated with Australia's western coastline, Whale Shark encounters on the Great Barrier Reef have been rare in the past, although seem to be on the increase, with at least three reported sightings in 2011.
This particular encounter happened around 10am on Wednesday morning at a dive site known as 'The Snake Pit' on the Ribbon Reefs, north of Cairns, off Cooktown.
The 7m Whale Shark was seen by the crew of Spirit of Freedom, a liveaboard boat that offers dive and snorkel trips from Cairns to the Ribbon Reefs and Coral Sea.
Skipper Tony Hazel said it was awesome to see the critter, which spent about 90 minutes cruising through the water around the boat.
"It was amazing to see, the divers and snorkelers were lucky to have an experience of a lifetime, sharing the water with this magnificent creature," Mr Hazel said.
"Divers saw him throughout the dive and were then able to snorkel with him after the dive … needless to say they have some amazing photographs as a record of such a rare and amazing moment."
Spirit of Freedom's crew was able to capture some photos of the amazing experience, which were shared with people from around the world on Facebook. It was a popular image for the day, reposted on the Tourism Australia Facebook page, where more than 6,000 people "liked it" and left comments.
As you can see in the picture, the conditions on the Ribbon Reefs this month are perfect for divers and snorkelers. Cairns Dive Adventures missed the Whale Shark by one day, joining Spirit of Freedom on Thursday 12 January for their 4-Day Coral Sea Trip.
"Conditions were as close to perfect as you could get," said Julie Johnston of Cairns Dive Adventures.
"The water surface was glassy and calm and on the Coral Sea, visibility at some sites was up to 90m: it was perfect for scuba diving and an absolutely amazing trip," she said.
"January is definitely a great time of year to plan a visit to the Great Barrier Reef."
Click the links below to find out more.
Can't decide? We have personally been on every Cairns reef and diving trip. We can help you choose the best tour, to suit your experience and budget.
FREE UNDERWATER CAMERA HIRE*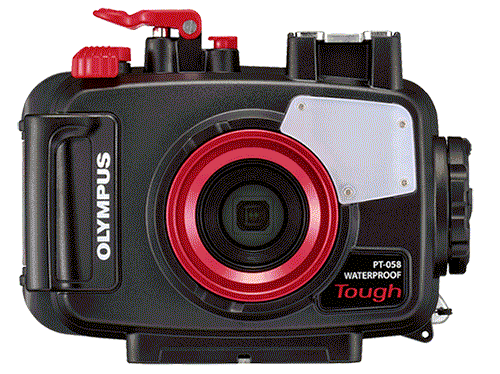 Spend over $550.00 AUD on your Great Barrier Reef tour with us and receive the latest Digital Underwater Camera Hire. Take amazing High-Resolution images and 1080 HD Video.
Not available for any tours to the Islands as fine white sand damages the seals on the cameras and makes them leak!
You need to come into our shop located on the Cairns Esplanade the day before departure to pick up the camera before 5:30 pm. You also need to supply your own SD Camera Card and drop the camera off back at our shop before 5:30pm.
Please Remember there is no other way to collect our cameras! All passengers must come into our shop the day before departure day before 5:30 pm.