Wet Rez Cameras – Underwater Camera Review
Cairns Dive Adventures Trip Review
Photographs of the Great Barrier Reef, offer a glimpse into this amazing underwater world. You will have seen many yourself, they are what draws hundreds of thousands of people from around the world to visit and swim amongst its many fish and corals. Wet Rez Underwater Camera Hire in Cairns, will allow you to get…
Wet Rez Cameras – Underwater Camera Review
Photographs of the Great Barrier Reef, offer a glimpse into this amazing underwater world. You will have seen many yourself, they are what draws hundreds of thousands of people from around the world to visit and swim amongst its many fish and corals. Wet Rez Underwater Camera Hire in Cairns, will allow you to get your own personal mementos of your visit and is a 'must do' on any trip to the Great Barrier Reef.
Sure, you will be able to tell your friends and family about the amazing time you had. The fish you saw, the brightly coloured corals, the sea stars, anemone, cucumbers, turtles and sharks, but better still, show them your photos of it. Capture your memories of the Great Barrier Reef and put yourself in the picture, snorkeling, diving and exploring this natural paradise.
Wet Rez Cameras specialize in Cairns underwater camera hire and sales. Cameras and packages are available for day trips, liveboard tours, snorkeler and divers. Why rent, when you can buy a disposable underwater camera?
Disposal underwater cameras use film, only allow you to capture up to 27 photos and you manually have to wind each frame. You can't check what you have taken and you don't know if 'you've got the shot' until you get back to land and have your photos developed.
Renting a Wet Rez digital underwater camera with LCD screen allows you to take as many pictures as you like (up to 500!), check them while you are there and only print the ones you want.
The digital underwater cameras are easy to use, for people of all photographic abilities, and have built in flash, zoom lens and autofocus. Ranging from 10 to 12 mega pixels, the Wet Rez digital underwater hire cameras can macro up to 1cm and can even take underwater movies.
Ensuring you get the very best pictures of your Great Barrier Reef trip, the team at Wet Rez includes a free underwater photography lesson with each of their hire packages and can even edit your pictures to get the best colours and result.
Cairns underwater digital camera hire packages are available for 1 day, 2 days and 3 + days for liveaboard passengers. Standard inclusions are tuition on using the camera, gigabyte memory upgrade (size varies on hire duration) and free download to CD / DVD – they'll even include some bonus reef pictures, complementing your own collection.
THE VERDICT: Hiring a Cairns underwater camera for your trip to the Great Barrier Reef is highly recommended! Create holiday memories to last a lifetime and share your personal experiences on the reef with family and friends, who will be so impressed with your new, photographic abilities. I had never used a digital underwater camera before my last trip, and I took each of the pictures you see on this page with a Wet Rez Canon Powershot A650i, not bad for a first timer. At $45 for a one day hire it is very affordable and ensures you will get the best pictures of your trip to the Great Barrier Reef.
Sorry, we couldn't find any posts. Please try a different search.
Click the links below to find out more.
Can't decide? We have personally been on every Cairns reef and diving trip. We can help you choose the best tour, to suit your experience and budget.
FREE UNDERWATER CAMERA HIRE*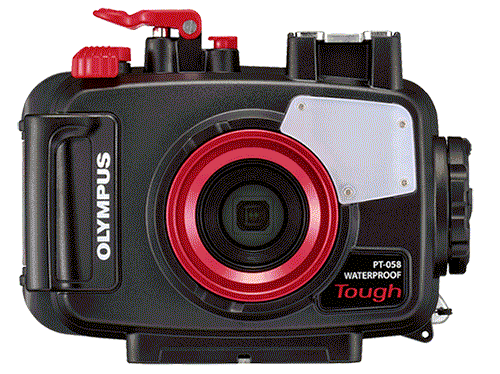 Spend over $550.00 AUD on your Great Barrier Reef tour with us and receive the latest Digital Underwater Camera Hire. Take amazing High-Resolution images and 1080 HD Video.
Not available for any tours to the Islands as fine white sand damages the seals on the cameras and makes them leak!
You need to come into our shop located on the Cairns Esplanade the day before departure to pick up the camera before 5:30 pm. You also need to supply your own SD Camera Card and drop the camera off back at our shop before 5:30pm.
Please Remember there is no other way to collect our cameras! All passengers must come into our shop the day before departure day before 5:30 pm.