Tusa Dive – December Diving Review
Cairns Dive Adventures Trip Review
This is undoubtedly one of Cairns' best diving day tours to the Great Barrier Reef. The crew are friendly, professional and importantly, helpful. The equipment is well maintained and yours for the day. The boat is spacious and comfortable, providing all the features you need to enjoy the day (including freshwater showers) and the reef...
Tusa Dive – December Diving Review
Tusa Dive is a locally owned and operated company that has been providing quality dive / snorkel day trips from Cairns to the Great Barrier Reef for over 25 years. Their boat, the 24m T6 catamaran, was launched in late 2011 and is the newest vessel in the Cairns reef tour fleet. With mooring access at 16 outer reef sites, the crew will pick the best ones to maximise your experience, pending conditions, on the day you travel. You have up to five (5) hours at the reef, visiting two (2) different sites. This is plenty of time to dive and snorkel and it's one of the best reef day tours out of Cairns.
Our Tusa Dive day tour began with check-in and boarding at the boat, moored at A-Finger at Cairns' Marlin Marina, at 7.40am. The friendly crew welcomed everyone aboard and handed out relevant paperwork (for divers and snorkelers) while directing them to the complimentary tea, coffee, milo, water and Danish pastries. Guests can help themselves before finding a seat in the comfortable, air-conditioned interior.
Tusa is licensed to carry 100 guests, but limits day tour numbers to just 60, to ensure everyone has room and comfort. It's a full boat today (60 guests) and there was ample space in the two levels of air-conditioned interior and exterior forward deck and top sundeck.
Once all were aboard, the crew commenced welcome and introductory briefings, while the skipper prepared the boat for departure. Tusa Dive pulled out from the marina at 8.05am, beginning its 90-minute transfer to the outer Great Barrier Reef.
It was Thursday 5 December 2013 and conditions could not be more perfect for some awesome December diving! Wind was predicted to be 5-10 knots with a top temp of 32 degrees. Tusa Skipper Gareth Phillips informed us today's destination was Thetford Reef, on the Outer Great Barrier Reef and we were in for a treat, visiting some special sites that they could not usually get too due to current etc.
Tusa Dive offers guests a choice of three in-water activities: snorkelling (included in the standard tour price), introductory diving (no experience necessary) and certified diving (can bring your own equipment or rent it on board). Briefings for all three groups are provided on board the boat, on the way to the reef. Of today's guests, 19 were certified divers, 9 were trying an introductory dive and the rest were snorkelers. Our group consisted of two (2) certified divers and we had booked three (3) unguided dives.
The certified dive briefing took place in the upper, air-conditioned saloon and started at 8.20am. Dive Instructor Lachlan introduced himself to everyone and provided a thorough briefing on the equipment and day's diving ahead.There was the opportunity to do up to three (3) dives, a maximum of 45-minutes each (pending your air consumption).? Water entry is giant stride off the back of the boat. Divers are allocated equipment on the dive deck (which is yours to use all day) and the dive crew will put on your fins (and take them off again) as you enter and exit the water.
Divers have a choice of guided (costs extra) or unguided dives. The first two dives would be done on the same site, with a short surface interval, during which time the tanks would be refilled. It was suggested divers leave their wetsuits / lycra suits on during this time and take advantage of the complimentary cold water and fresh fruit, which would be served on the top deck. The third dive would take place after lunch, at the second reef site.
There's no decompression diving on Tusa and divers should dive to a maximum depth of 40m (or to their certification / experience level). The tanks would be filled to 200 bar and all divers must be back on the boat with a minimum of 50 bar of air left in the tank.
Lachlan also ran through lost buddy procedures, safety stops (3 minutes at 5 metres) and safety equipment (safety sausage and whistle etc). He informed us there was a lookout operating all day and divers would be signed in and out of the water, by the dive crew on the back deck. Briefing complete, equipment was issued on the dive deck and then we could all relax and just enjoy the smooth ride and fabulous views, over the calm, deep blue waters.
Approximately 10-minutes before arrival at the first site, certified divers were called to the back deck to gear-up and prepare for the first dive of the day.
Dive 1: 'Squirts' – Thetford Reef – 10am

Words cannot describe how picture-perfect today was. The water was so flat, almost like a swimming pool. Visibility was around 25m and you could see the reef beneath the boat. We were so excited to get into the water. Once the crew had defogged our masks and put on our fins (now that's good diving service) we were into the water, descending to our maximum depth of 18m and setting out to explore Squirts. The first thing we noticed was the coral: the quantity and quality of it. Hard and soft corals festooned every surface of the site, providing homes to a diverse range of creatures including cuttlefish, schools of fusiliers, giant clams, pink, clark's and black anemonefish, butterflyfish, angelfish, scissor-tail sergeants, chromis, headband humbugs and more.
Out of the water, we headed up to the sundeck to refresh while our tanks were refilled.
Dive 2: 'Squirts' – Thetford Reef – 11.10am

Splashing down again we were greeted by a friendly cuttlefish, who led the way around the site (well not really, but it gave us our initial direction). There was so much to see at Squirts, a site which really resembled the far northern ribbon reefs for the abundance of corals. It was a pleasure to just be in the water, exploring this marine paradise. This dive lasted 50 minutes with a maximum depth of 17m.
While we did not snorkel at this site, we did notice the snorkelers above us. Their view must have been pretty impressive given the visibility and they were duck diving down to the reef, which was just a few metres beneath them.
Back on board we grabbed a plate of food from the delicious buffet. It had been a while since I had been on Tusa and they have changed their catering company in the interim, which has seen a big improvement in the food. Today's selection included fresh bread rolls and focaccias, a range of salads (green, greek, potato, coleslaw and garden), a selection of cheeses (cheddar, bocchini and swiss), cold meats (ham, corned beef and marinated chicken) and vegetarian frittata.
Guests could choose to eat their lunch in the air-conditioned interior, where the onboard photographer Lucy, provided a marine presentation, or outside on the sundecks. While everyone ate, Tusa's T6 moved to its second reef site for the day.
Dive 3: 'Mystery' – Thetford Reef – 1.05pm
It was just too amazing to not be in the water, so it was with great excitement we splashed down for our third and final dive. The tide had turned, so visibility was a little less at this site, but still an impressive 15m. There was lots more Great Barrier Reef marine life to see here and highlights included an array of impressive sea whips and sea fans, schools of fusiliers, sea cucumbers and anemonefish. We also saw a crown of thorns starfish. This is the first time we have seen one of these and they are impressive to behold. This dive lasted 50-minutes and reached a maximum depth of 15m.
Climbing back on board Tusa, we admired the view and watched the snorkelers floating around in the calm waters. Diving complete, it was time to grab a cold beer from the bar. Alcoholic beverages are available for sale on board the boat, logged through an honesty system throughout the day and to be paid for at the end.
All too soon it was time to head for home. Tusa's crew completed a headcount at 2.30pm, charged up the engines and began the 90-minute trip to Cairns. During this time, the onboard photographer showcased her work from throughout the day, with many guests (including us) choosing to purchase some of her amazing and unique photos. What a great souvenir. Some scrumptious cakes and fresh fruit were also served, for anyone needing to refuel their tanks after a big day diving and snorkelling.
Back in Cairns, the Tusa crew lined the jetty to wish everyone farewell and thank them for being a part of the Tusa family for the day.
VERDICT

This is undoubtedly one of Cairns' best diving day tours to the Great Barrier Reef. The crew are friendly, professional and importantly, helpful. The equipment is well maintained and yours for the day. The boat is spacious and comfortable, providing all the features you need to enjoy the day (including freshwater showers) and the reef sites were amazing. There was plenty of time to enjoy the Great Barrier Reef, as well as just relax and soak up the ambience of the day. Even though the boat was at full capacity we never felt rushed or crowded and on speaking with other guests, everyone had a wonderful day.
TUSA Reef Tours provide small group Certified Diving and Snorkeling on the Great Barrier Reef. One of newest day trips from Cairns with over 5 hours on the reef, visiting 2 locations. Outstanding Customer Service!
Click the links below to find out more.
Can't decide? We have personally been on every Cairns reef and diving trip. We can help you choose the best tour, to suit your experience and budget.
FREE UNDERWATER CAMERA HIRE*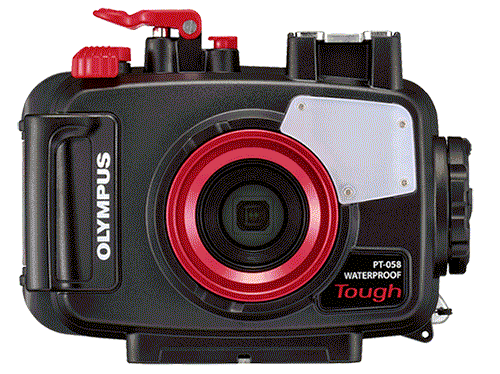 Spend over $550.00 AUD on your Great Barrier Reef tour with us and receive the latest Digital Underwater Camera Hire. Take amazing High-Resolution images and 1080 HD Video.
Not available for any tours to the Islands as fine white sand damages the seals on the cameras and makes them leak!
You need to come into our shop located on the Cairns Esplanade the day before departure to pick up the camera before 5:30 pm. You also need to supply your own SD Camera Card and drop the camera off back at our shop before 5:30pm.
Please Remember there is no other way to collect our cameras! All passengers must come into our shop the day before departure day before 5:30 pm.