Spirit of Freedom – 4 Day Liveaboard Dive Review
Cairns Dive Adventures Trip Review
Spirit of Freedom's liveaboard trips to the Coral Sea and Ribbon Reefs, offer the ultimate in luxury diving. The 4 day / 4 night trip from Cairns departs on Thursday and returns Monday. It includes a scenic aerial flight along Queensland's north-eastern coastline and allows for up to 15 dives, including night dives. Cabins are…
Spirit of Freedom – 4 Day Liveaboard Dive Review
Spirit of Freedom's liveaboard trips to the Coral Sea and Ribbon Reefs, offer the ultimate in luxury diving. The 4 day / 4 night trip from Cairns departs on Thursday and returns Monday. It includes a scenic aerial flight along Queensland's north-eastern coastline and allows for up to 15 dives, including night dives. Cabins are serviced daily and the diving and food is both frequent and excellent. This operator provides outstanding customer service and we highly recommend the trip.
Passenger comfort and diving experience is paramount on Spirit of Freedom. Itinerary and dive sites will always be selected to provide guests with the best possible experience, given the weather and conditions at the time of travel. Usually, the 4 day / 4 night trip includes diving on the Great Barrier Reef and Osprey Reef, in the Coral Sea.
Osprey Reef is 220km off the coast. Access to this remote dive site is entirely weather dependent. Unfortunately, on our trip, a constant strong wind warning made the ocean crossing to Osprey Reef impossible. Winds were blowing 25-30 knots and in open waters, the swell could be up to 5m. Both the crossing and the diving in these conditions, could best be described as unpleasant.
Therefore, the decision was made to stay within the protected Ribbon Reefs of the Great Barrier Reef, exploring some new and favourite dive sites, including the world famous Cod Hole.
DAY 1. Our Spirit of Freedom adventure commenced with a coach transfer to the Cairns Airport. Arriving at Hinterland Aviation all of the guests weighed in with their luggage (restrictions apply) before grabbing a coffee in the upstairs lounge and receiving a flight briefing.
Taking off at 9am, we tracked north enjoying scenic views over the Daintree and Cape Tribulation coast, Great Barrier Reef, Low Isles and scattered islands. One of the guests even spotted a Humpback Whale and calf in the waters beneath us. Landing at Lizard Island at 10.05am, we were met by some Spirit of Freedom crew, who walked us down to the beach for a tender transfer to the boat.
Spirit of Freedom was moored in the sheltered waters of Lizard Island's Watson Bay. The morning conditions were stunning as we cut across the clear blue waters, with sunshine overhead and a gentle breeze blowing. The 37m Spirit of Freedom had left Cairns on Monday that week, so guests who had booked a seven day adventure, were already onboard when we arrived.
Welcomed aboard by Trip Director Chris Haslam, we headed up to the sun deck for an orientation of the boat. Pictures were taken of everyone (these go on to a display board downstairs to help you remember everyone's names) and we were shown around Spirit of Freedom's communal spaces, including the air-conditioned lounge and dining area.
After being shown our cabins, we all met in the dining area to continue the briefing. Chris introduced the 10 Spirit of Freedom crew and all of the guests introduced themselves. We had quite the international mix on board for this trip. Of the 10 booked for the 4 day / 4 night trip, four were from America, two from South Africa, one from England, with three Australians. We joined the nine guests already onboard, making 19 passengers in total.
Chris gave an overview of the main guest features, including free tea and coffee, endless biscuits and fruit and a honesty system on the bar and phones. Water bottles were dispensed and we were advised to stay hydrated during the trip, taking advantage of the chilled water coolers.
We then split into two groups. While half of us set up our dive gear, the other half met with Chris individually, to discuss diving experience, including level of certification, maximum dive depth, date of last dive and number of dives completed. The first two dives of the trip are completed under supervision with the dive crew, to ensure everyone is comfortable in the water, with the equipment. After this, you have a choice of unguided diving with your buddy or diving with one of the crew.
The groups then switched and we all enjoyed a delicious buffet lunch of cold ham, prawns, smoked salmon, bread rolls, potato salad and crisps, getting ready for our first dive of the day.
DAY 1 – DIVES 1 & 2: Monolith. Splashing down at 1.37pm for our first dive of the trip, we explored Monolith with Nori, one of the Dive Crew. Monolith is a wall dive on the northern Ribbon Reefs of the Great Barrier Reef and it was home to a diverse array of marine life. Highlights of dive 1 included seeing some nudibranch eggs (a first for us), two types of nudibranch – Loch's Chromodoris and Minor Notodoris – hard and soft corals, a Whitetip Reef Shark, Garden Eels, Giant Clams, a magnificent sea anemone home to several Pink Anemonefish, Christmas Tree Worms and streaming schools of snapper. We reached a maximum depth of 23.4m. Our second dive was at the same site, starting at 4.30pm. This time we stayed higher (maximum depth of 13.8m) and dived with Chris. We saw a range of Feather Stars, Sea Stars, Sea Squirts, staghorn corals, Angelfish, pair of Pacific Double-Saddle Butterflyfish, Shaded Batfish and several Red Bass. Highlights of dive 2 were definitely having a close encounter with a Moray Eel, seeing a massive Coral Trout having its mouth and gills attended to by some diligent Cleaner Wrasse and a very photogenic Dotted Sweetlip. Check the video below.
After a hot shower, we headed down to a delicious dinner of seared chicken on cornmeal mash with steamed asparagus and mushroom. There was an optional night dive tonight, but we decided to enjoy a few wines to celebrate day 1 of the trip. After the night divers returned, with stories of schooling Red Bass hunting by torchlight, we enjoyed pecan tartlets for dessert, served with fresh strawberries and cream. Then it was into bed, to get ready for our first full day of diving tomorrow.
DAY 2. The first dive of the day is at 7am with a wake-up call at 6.30am. A "first breakfast" of cereals, fruit and yoghurt is available each morning, along with juice, tea and coffee.
DAY 2 – DIVE 3: Pixie Wall. What a great way to start the day. Clear blue waters and Great Barrier Reef corals and fish as far as the eye can see. Pixie Wall offered a range of Sea Fans and hard and soft corals. Some of the fish we saw included a large Humphead Maori Wrasse, Harlequin Tuskfish, Unicornfish, Black Belt Hogfish, White-lined Rockcod, Dotted Sweetlips, Yellow-tailed Fusiliers and several Clark's Anemonefish. Dive Start Time: 7.33am – Maximum Depth: 22.4m.
Back on board, "second breakfast" was waiting for us, a delicious selection of grilled bacon, scrambled eggs, chipolatas, baked beans, toast and all the condiments. After breakfast, we headed up to the sundeck to enjoy the morning, while Spirit of Freedom moved to our next dive site.
DAY 2 – DIVE 4: Geisha Gardens. This site delivered schools and schools of many different coloured Great Barrier Reef fish. Amongst others, we saw Blue-green Chromis, Bird Wrasse, Flutemouth, Basslets, Headband Humbugs, Butterflyfish, Coral Beauty, Pufferfish and Cleaner Wrasse. We also saw Moorish Idols, Giant Clams and two nudibranchs, Loch's Chromodoris and Magnificent Chromodoris. Dive Start Time: 10.24am – Maximum Depth: 19.9m.
Emerging from the water we made our way aboard for a nourishing lunchtime feast of hamburgers, wedges and fresh salad. Everyone was excited about our next dive of the trip, a "Cod Feed" at the world famous "Cod Hole". As we arrived at the new site, Chris provided a thorough dive briefing.
The giant Potato Cod are friendly, but large, so it's important the divers know what to expect during the feed. Chris would be taking down a large container of pilchards, which he would feed to the cod while all of the divers were settled on the sandy bottom in a circle. It's a group dive.
DAY 2 – DIVE 5: Cod Hole. Entering the water, the first thing we noticed was the amazing visibility (at least 30m). All of the divers descended the line and when Chris arrived, we headed out to find a good location for the feed. Clearly the Potato Cod knew what was coming as pretty quickly, several large fish were cruising through the water with us. Initially there was a bit of current, but eventually we found a sandy place to settle in for the feed.
The Cod Feed is a spectacle and something each diver will undoubtedly remember for a long time to come. Five large Potato Cod joined in the feed, darting in and around divers to get their share of pilchards. There were two particularly large cod paying each other quite a bit of attention, rubbing their faces against each other, sometimes aggressively. We are unsure if it was males having a territorial dispute or a male and female getting to know each other, but it was definitely interesting to watch.
After the main feed, Chris started to make his way back to the boat, stopping to give away the last of the pilchards to some committed cods. This was an amazing dive and during the feed we also saw a Whitetip Reef Shark (in the distance), Red Bass and Yellow-tailed Fusiliers. Dive Start Time: 1.50pm – Maximum Depth: 16.1m.
Back on board, I took the opportunity to have a sleep in between dives, while Spirit of Freedom moved to a new dive site and afternoon tea was served.
DAY 2 – DIVE 6: Pixie Gardens. Pixie Gardens has a gentle sandy slope and coral wall festooned with clams, plate corals and boulder corals. Entering the clear blue waters we descended the line to be met by some Barracuda. Cruising the slope with its scattered bommies and staghorn corals, we came across an adult and juvenile Lionfish, a cool seahorse and even spotted an Anna's Chromodoris. This site had much to offer divers, including a hermit crab climbing over some hard corals, Black Anemonefish scattered across the bommies, Feather Stars, Christmas Tree Worms, Pufferfish, Coral Trout and schools of snapper hovering in the blue waters. We also saw a juvenile Gaimard Wrasse, which is coloured like a clownfish but is skinny and straight. Dive Start Time: 5.24pm – Maximum Depth: 16m.
After a hot shower we headed up for dinner. Tonight's meal was light and delicious, grilled Barramundi with butter sauce, rice, mushrooms, snow peas, carrot and corn. A night dive was offered on Pixie Gardens for those that wanted too, which was followed by dessert of vanilla cup cakes served with stewed strawberries, fresh strawberries and whipped cream.
Everyone had an early night tonight, exhausted by a most satisfying day of Great Barrier Reef diving.
DAY 3 – DIVE 7: Wonder Gardens. This wonderland is essentially a coral mound with ridges and channels for divers to explore. In the early morning blue waters we were delighted to see two Cuttlefish, carefully camouflaged against the staghorn corals. After taking some photographs, we continued our exploration and saw Feather Stars, Sea Stars, Sea Fans, Giant Clams and two lots of Clark's Anemonefish with some baby anemonefish! These cute little critters would have been about 20mm long and with their distinctive colouring, they darted frantically around their anemone home. So cute! We have never seen them so small before, so this was definitely a highlight and something that we enjoyed at several more dive sites during this trip. Dive Start Time: 7.25am – Maximum Depth: 29.2m.
I had missed the "first breakfast" so looked forward to Spirit of Freedom's "second breakfast", which today was bacon and eggs, baked beans, toast and pancakes with maple syrup. Yum. As we digested and relaxed, the crew moved the boat to yet another dive site for us to enjoy and explore.
DAY 3 – DIVE 8: Yarbies 3 + 4. Heading down the line we reached a maximum dive depth of 18.4m and were astounded to see three Loch's Chromodoris, all within a few centimeters of each other. Looking around, we pretty quickly realized this was a macro photographer's paradise, snapping away at Flatworms and more Nudibranches. As we set out to explore the site a bright yellow Trumpetfish caught our eye and schools of Yellow-tailed Fusiliers cruised around the corals. A red anemone was home to Black Anemonefish and Chromis and Damsels delighted the eye. We saw Feather Stars and Sea Squirts before skimming over some beds of staghorn corals and feeling at one with the schools of fish that danced in the water with us. Dive Start Time: 10.52am – Maximum Depth: 18.4m.
For lunch, Spirit of Freedom's onboard chef Andrew had prepared a delicious selection of fresh pizzas. Choices included Pepperoni, Mexican, Cheese, Chicken and Vegetarian, all served with fresh salad.
DAY 3 – DIVE 9: Clam Gardens. Clearly named for its vast array of clams and some are truly giant, this was a delightful afternoon dive site. The water was clear with good visibility and a highlight for one diver was "the biggest fish I have ever seen in my life" a massive Humphead Maori Wrasse. I can't vouch for its size, only seeing it in the distance, but it was a talking point for the rest of the night. We also saw another Trumpetfish, Pufferfish, sweeping beds of staghorn corals, Butterflyfish, Chromis, Black Anemonefish and some Clark's Anemonefish, in a purple anemone home. Dive Start Time: 2.11pm – Maximum Depth: 18m.
It was a glorious afternoon on the Coral Sea and after careful consideration, my dive buddy and I decided to skip the next dive, opting instead to grab some cold beers from the bar and make the most of the sundeck. This was definitely a relaxing time, spent reading through some of the books and magazines from Spirit of Freedom's lounge library and enjoying the sunshine.
Dinner aboard Spirit of Freedom is served to you at the table and accompanied by white and red wine. Tonight's delicious meal was roasted lamb rump with creamy mash, beans and carrots. Everyone shared stories of their diving adventures and before we knew it, dessert was being brought out – caramel bananas with vanilla ice-cream. I can guarantee, you will not go hungry on this boat!
DAY 4. Spirit of Freedom had started its journey south to Cairns and our first two dives today were to be on Steve's Bommie. Before booking this trip, we had heard much talk of Steve's Bommie and its marine life: it's a firm favourite with many of Cairns' experienced divers, so we were excited to be seeing it ourselves for the first time. Up early, I grabbed a coffee and enjoyed sunrise over the Coral Sea, while other guests enjoyed their "first breakfast".
DAY 4 – DIVE 10: Steve's Bommie. At the dive briefing, Chris mentioned a few interesting landmarks of the site that I was keen to see. Firstly, a plaque commemorating Steve's Bommie (so named after a local diver "Steve", who jealously guarded the secret location of this, his favourite dive site, until he passed away) and a gnome with a guest book. I know, who comes to the Great Barrier Reef to see these things, but with two dives at the site, I was keen to add my name to the guest book at 30m.
Entering the water the visibility was excellent and we were immediately surrounded by schools of yellow snapper. Descending around the bommie we reached the gnome, left a comment, took a photo and then ascended back to the plaque at 21m. My dive buddy was watchful of his air, so we didn't hang around at depth, but slowly circled the bommie making our way up. Along the way we saw a Spotted Boxfish, a Gardiner's Notodoris, Coral Trout, Feather Stars, Pink Anemonefish, Lionfish and much, much more. Due to air, we did not have long to explore the top of this bommie, but at a glance, we were excited to come back for the second dive. Dive Start Time: 7.20am – Maximum Depth: 30.5m.
On board Spirit of Freedom everyone was excited about what they had seen at Steve's Bommie and there much discussion over our breakfast of bacon, sausages, hashbrowns, scrambled eggs, grilled tomatoes, baked beans and toast.
DAY 4 – DIVE 11: Steve's Bommie. Entering the water we were excited to see the schools of yellow snapper were still there. Swimming amongst them was amazing. They did not seem to mind you entering their midst, closing around you and being very close to divers. The yellow snappers spiraled around the side of the bommie and in the clear blue waters just off the bommie, schools of unicornfish hovered silently. Further off, Big-eye Trevally cruised in the waters. The bommie itself is a veritable showcase for all your favourite Great Barrier Reef fish. I saw five species of anemonefish (and I'm sure they were probably all there if you looked), parrotfish, wrasse, lionfish, stonefish, hawkfish, pufferfish, damsels, triggerfish, trout, basslets, butterflyfish, angelfish, cod, bream, surgeonfish, snapper and more. With all divers in the water, it was a little crowded at the top of the bommie as everyone tried to get the best pictures, but as we had entered the water last, we spent the final few minutes of our dive enjoying the top of Steve's Bommie all on our own. One word for this site – magnificent! Add it to your bucket list people and check the video below for footage of the cute baby nemo! Dive Start Time: 10.00am – Maximum Depth: 17m.
As Spirit of Freedom continued to track south, we enjoyed our last lunch aboard, a pasta buffet with an excellent salad selection and mini garlic breads.
DAY 4 – DIVE 12: Century Bay. At our last dive site for the day we had a choice between Century Bay and Flare Point. Century Bay was left and Flare Point was right. My dive buddy and I chose Century Bay and one of the first things we saw was a very cool nudibranch, the type of which we had never seen before. We also saw a fabulous multi-coloured Feather Star, Sea Cucumbers, Clark's Anemonefish and Six-bar Wrasse and some cool, colourful corals. Dive Start Time: 1.41pm – Maximum Depth: 16.4m.
I decided to opt out of the next and final dive for the trip, so my buddy paired up with some other divers and headed out to explore Flare Point. While he dived, I enjoyed a refreshing beer and some quality time on the sundeck, reading through some more of the magazines from Spirit of Freedom's lounge library.
DAY 4 – DIVE 13: Flare Point. This is a relaxing dive site full of marine life. My buddy reported seeing Scissor-tail Sergeant fish in the staghorn corals, Lizard Fish resting on plate corals, a range of colourful clams, schools of Blue-green Chromis and two unusual nudibranchs, Elegant Phyllidia and Inornate Chelidonura. His dive ended swimming amongst a large school of blue Snapper underneath the boat; I'm told there were thousands of them.
The final night aboard is a celebration. The dinner is impressive, as all guests gather to recount stories of the trip while feasting on a BBQ buffet of fish, lamb cutlets, marinated chicken, sausages and kangaroo, accompanied by potato salad, fresh garden salads, corn on the cob and bread rolls. Red and white wine flowed, along with the laughter, as Spirit of Freedom prepared for departure from the Ribbon Reefs and its journey back to Cairns. Dessert was a delightfully decorated cheese and fruit platter.
Completely satisfied, guests gradually made their way to their cabins and as we slept, Spirit of Freedom cruised through the night. Waking early, I headed upstairs to find we were in Cairns' Trinity Inlet. The morning sunrise was starting clear and bright, as we enjoyed a light breakfast of cereal, fruit, yoghurt and chocolate croissants.
After breakfast, everyone headed to the top deck where Chris and the crew said farewell. After some quick snapshots in front of the boat, guests departed in the complimentary coach transfers heading to hotels, hostels and airports at around 8.30am.
THE VERDICT: Spirit of Freedom is a luxury, liveaboard dive boat providing outstanding customer service and diving on its liveaboard trips from Cairns. Despite not making it to the Coral Sea, everyone on board this trip had an amazing time with highlights being the Cod Feed and Steve's Bommie. The boat and its equipment is first class, the crew and meals are excellent and the itinerary and dive sites are always tailored to provide the very best experience, given the weather and conditions of your trip. All of this means that no matter what trip you book, you are guaranteed to have an excellent time diving and exploring the underwater world with Spirit of Freedom.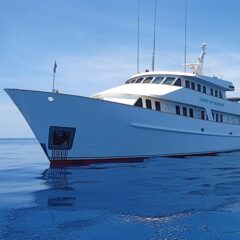 The cod hole & ribbon reefs offer spectacular diving over coral gardens, deep coral walls, protruding bommies. Magnificent diving in the remote untouched outer edge ribbon reefs!
Click the links below to find out more.
Can't decide? We have personally been on every Cairns reef and diving trip. We can help you choose the best tour, to suit your experience and budget.
FREE UNDERWATER CAMERA HIRE*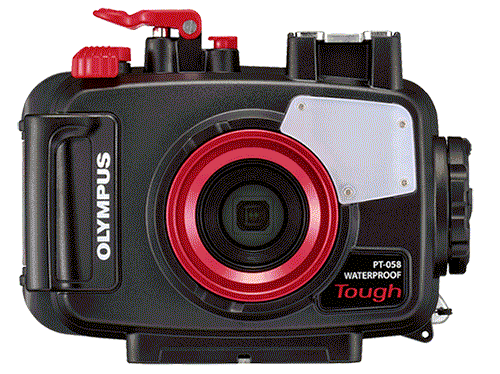 Spend over $550.00 AUD on your Great Barrier Reef tour with us and receive the latest Digital Underwater Camera Hire. Take amazing High-Resolution images and 1080 HD Video.
Not available for any tours to the Islands as fine white sand damages the seals on the cameras and makes them leak!
You need to come into our shop located on the Cairns Esplanade the day before departure to pick up the camera before 5:30 pm. You also need to supply your own SD Camera Card and drop the camera off back at our shop before 5:30pm.
Please Remember there is no other way to collect our cameras! All passengers must come into our shop the day before departure day before 5:30 pm.