Spirit Of Freedom Coral Sea & Bougainville Reef Trip Review
Cairns Dive Adventures Trip Review
This truly is some of the very best scuba diving in Australia. The 4-Day/4-Night liveaboard dive trip with Spirit of Freedom is just spectacular. The sun gods prevailed and we were blessed with 5/10 knots of wind with blue skies and sunshine! Its dive time! The Coral Sea & Bougainville Reef offers spectacular diving.
Spirit Of Freedom Coral Sea & Bougainville Reef Trip Review
March 2019 and Far North Queensland has received a traditional wet season with large Cyclones, allot of rain and thunderstorms. January/February/March is traditionally the wet season in Cairns and as luck would have it the last week of March the sun gods prevailed and we were blessed with 5/10 knots of wind with blue skies and sunshine! Its dive time!
What Where the Highlights?
Giant Orange, Pink Yellow, Green Sea Fans
Large Schools of Trevally
Large Schools of Barracuda
Lion Fish, Manta Ray and Cuttle Fish
Grey Whaler, Blacktip, Whitetip Reef Sharks
Thousands of smaller Reef Fish
35 meters + Visibility at Bougainville Reef
Wonderful Service from the Hard Working Crew!
I joined liveaboard dive boat Spirit of Freedom diving the Northern parts of the Ribbon Reefs, Osprey Reef and Bougainville Reef. What a brilliant expedition! See the photos to get a quick insight into how the next 4 days played out!
We enjoyed 12 Meters visibility at Pixie Pinnacle the Northern Ribbon Reefs and 28 meters visibility at Osprey Reef followed by 30/35+ meters visibility at Bougainville Reef.
If you would like more detailed information about diving, snorkeling, or just enjoying the Great Barrier Reef check out our latest article The Ultimate Guide to the Great Barrier Reef!
Day-01: Cairns to Lizard Island
The bus will pick you up at your Cairns hotel around 7:30 am and transfer you to the small general aviation terminal it is here you check in with Hinterland Aviation. Boarding a Cessna Caravan 208 or Cessna 404 you enjoy a low-level flight of around 600 ft above sea level all the way from Cairns to Lizard Island (Approx: 1-Hour Flight).
Landing at Lizard Island we transfer over to the beautiful Spirit Of Freedom Liveaboard. Some passengers are disembarking as they only booked the Cod Hole portion of the trip (Monday thru Thursdays). For the rest of us boarding, we are about to experience a magical 4 days of blissful diving the Coral Sea & Bougainville Reef! (Thursdays thru Mondays).
After a beautiful lunch its time for first dives.
Dive-01: "Pixxie Pinnacle"
A deep pinnacle of about 26 meters that extends all the way to 2 meters below the surface. As a first dive on the Northern Ribbon Reefs – 09 this is spectacular even with only 12 meters visibility. Lionfish, Coral Trout, Thousands of GlassFish and many Nudibranchs.
Dive-02: "The Monolith"
Visibility here was not that great but we found a very deep wall with many Lionfish and a giant Manta Ray! Another wow moment, we where only on our second dive!
Dive-03: "Night Dive at Monolith"
The third and last dive of the day is a night dive, jumping in at around 7:40 pm this dive also proves to be spectacular with massive balls of boat fish, schools of Red Bass, Giant Trevally and lots of Whitetip and Blacktip reefs sharks out hunting.
Depart the Ribbon Reefs
After dinner at 7:45 pm the Skipper Rob pushes the boat into gear and steams all night, travelling just over 100 miles East to Osprey Reef.
Day-02: Arrive at Osprey Reef
At 6:30 am Taylor our trip hostie knocks on the door as its time for first breakfast! (Spirit of Freedom offer two breakfasts every day). The first is light cereal, fruits, yoghurts and muesli breakfast cereal. The second Breakfast is hot cooked eggs, bacon sausages and hashbrowns. They also cater to vegetarians too.
Dive-01: "Pavonia Dive Site – North Horn Wall"
This was our very first dive at Osprey Reef. We enter the water with what is known as a live boat drop directly from the side of Spirit Of Freedom, once settled we all drifted the 1000 meter wall! That was a wonderful first dive!
After arriving back to the boat to enjoy second breakfast (Hot cooked bacon and eggs, hash browns and mushrooms), we are ready to get back in and prepare for our second dive of the day.
Dive-02: "Around the Bend"
Basically a left-hand turn on the Western side of Osprey Reef North Horn Wall. The wall drops away to over 1000 meters deep! With a smaller pinnacle that sits at around 40+ Meters, it is here we start to see sharks! I think they know what is coming up later that day.
Time for some rest, soak up some sunshine and enjoy a wonderful lunch of Mexican tortillas. Stocked up now with energy to burn we are ready for our next dive of the day.
Dive – 03: – "False Entrance"
It was here we find more giant colourful sea fans and schools of trevally. The large Seafans where often found on overhangs at around 23 meters deep.
We enjoy some more free time, relax and prepare for our last dive of the day.
Dive-04: – "Admiralty Dive Site"
It is here hidden in a cave you can find an old Admiralty Anchor! Admittedly I missed the anchor as the current was a little strong and it is hidden under a rock. There are many swim-thru cave-like structures and the dive site gets shallower the further into the reef you travel. A nice dive to finish the day.
We return from the dive get showered and ready to watch the sun go down with a cold drink at hand. We are served a hot dinner with Coral Trout, Garlic Vegetables and a great lot of chatting about the days diving highlights.
Day-03: More Diving at Osprey Reef
Today we wake up early again at 6:30 am, after a light first breakfast we are ready for our first dive of the day.
Dive-01: "Marlin Wall".
This was to be a nice start to the day and get us ready for the next dive that followed. Marlin wall is located to the right of the North Horn dive site, its a wall dive with more giant sea fans and yes here come the sharks! Due to slight Northerly wind conditions, Rob the Skipper moored the boat a little way off the reef with a longer anchor line. So we drag ourselves along the surface and then drop down on the wall.
Returning from the dive again we are treated to second breakfast, everyone is now getting used to the regime.
Dive-02: "North Horn Shark Feed"
The crew give an excellent dive briefing explaining how dive was going to play out. Everyone would descend down the line, sit on a rocky outcrop around the amphitheatre at around 26 meters deep. After everyone is in position the crew pull down a large aluminium cage with around 4 Giant Tuna heads. At this stage there are around 45 sharks of all shapes and sizes buzzing the dive site, they are ready for is about to happen next!
Dive-03: "Soft Coral Wall"
This site offers many large soft corals of many different colours. See the photos to the right to get an idea.
Dive-04: "Robs Anchor Alarm Wall"
This site offered more lovely wall dives, mild current and the chance to see schooling trevally.
After another magnificent day of diving, a wonderful dinner everyone was very tired and went to bed early. Rob the skipper puts the boat into gear again for another overnight steam to the beautiful Bougainville Reef. (Note: Spirit of Freedom can only get to this reef site if the conditions are amazing. Talking to Rob the Skipper they usually can only get to Bouganville Reef around 8/10 days per year.)
Day-04: Bougainville Reef
Another early morning knock on the door has us getting up at 6:30 am and arriving at the beautiful Bouganville Reef! Wow we made it!
Dive-01: "Second Offence"
Now, this would have to be my favourite dive site out of this whole trip! I must say the marine life and coral growth is outstanding. Bougainville Reef Dive Site Second Offence has pristine coral growth reflected by school of reef fish, mild current and a beautiful drop off wall.
Dive-02: "Corner Shop"
This was another extremely good dive site. It was a drift dive with the smaller tender boat loading around 5 divers at a time and dropping us far up into the current. Drifting along the outer wall at around 23 meters another wall arrives at 40+ meters and here you could find large schools of Barracuda, Trevally, Sharks and even Giant Potato Cod.
Dive-03: "Corner Shop"
As this dive site was so good the entire boat voted to re-dive it again, there is so much to see on this site.
Dive-04: "Middle Earth"
Our last dive of the entire expedition the crew didn't even have a dive chart to show us. This is how rare it is to dive hear. More beautiful coral walls swim thru's and more large bright soft corals and sea fans. That was a perfect way to end our dive trip.
After last dives, we cleaned up our dive gear, washed down all of our equipment and hung everything out to dry. Everyone had a shower and prepared for a wonderful meal, wine and great topics of conversation from the past 4 days of diving. Trips like these are something you remember for a very long time to come.
See the photos to the right to get an idea on the magnificent visibility, coral structures and marine life found diving the Northern parts of the Ribbon Reefs, Osprey Reef and Bougainville Reef Australia.
Conclusion:
This liveaboard dive expedition is for Advanced level divers. There are large 1000 meter walls, swim thru caves, some current and lots of sharks at Osprey Reef. Sea conditions can get a little rough and there can be live boat drops and drift diving. If this sounds like you ….. you will love this expedition.
The Northern end of the Ribbon Reefs is beautiful with bright colourful corals, teaming with life. Osprey Reef is not as colourful except for the giant sea fans but offers beautiful deep walls with spectacular visibility. The North Horn Shark Dive is the Highlight here.
Bougainville Reef is now my new favourite dive site! The location of this reef and it's size make it more difficult to reach. Liveaboards can only really visit this reef 7/10 times per year. Bougainville Reef is truly spectacular, the corals are pristine, the marine life is outstanding and if you are lucky enough to get good weather the boat crew are always extremely keen to dive there.
If you have any questions please get in touch. We are a dive travel agency and can help you book this tour –  PH: +61 7 40411 638 or Email: reservations@cairnsdiveadventures.com
If you want adventure diving with 1,000m wall drop offs, amazing visibility & more reef sharks than you can poke a stick at, this is the trip for you! 4 day / 4 night. Departs Thursdays. Up to 15 dives.
Click the links below to find out more.
Can't decide? We have personally been on every Cairns reef and diving trip. We can help you choose the best tour, to suit your experience and budget.
FREE UNDERWATER CAMERA HIRE*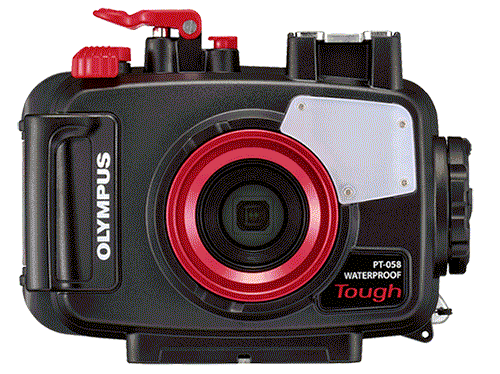 Spend over $550.00 AUD on your Great Barrier Reef tour with us and receive the latest Digital Underwater Camera Hire. Take amazing High-Resolution images and 1080 HD Video.
Not available for any tours to the Islands as fine white sand damages the seals on the cameras and makes them leak!
You need to come into our shop located on the Cairns Esplanade the day before departure to pick up the camera before 5:30 pm. You also need to supply your own SD Camera Card and drop the camera off back at our shop before 5:30pm.
Please Remember there is no other way to collect our cameras! All passengers must come into our shop the day before departure day before 5:30 pm.