Silversonic Dive Trip Review
Cairns Dive Adventures Trip Review
Being the middle of JUNE normally the weather should be bold blue skies, sunshine and light sea breezes. Unfortunately, this was not the case the day we choose to dive on Silversonic Dive and Snorkel who operate from Port Douglas, the weather was terrible. Surface conditions where rough, the wind was pushing 25 knots, it…
Silversonic Dive Trip Review
Being the middle of JUNE normally the weather should be bold blue skies, sunshine and light sea breezes. Unfortunately, this was not the case the day we choose to dive on Silversonic Dive and Snorkel who operate from Port Douglas, the weather was terrible.
Surface conditions where rough, the wind was pushing 25 knots, it felt cold and we even had some rain. Not to worry we were scuba diving and we booked three certified dives for the day. This means we spent most of the day underwater blowing bubbles.
Check-in for the day is at the Port Douglas Super Yacht Marina at 7:45 am. There is a free large car park out the front of the Marina so you can leave your car there all day. If you are staying in Cairns allow 45 minutes to drive from Cairns to Port Douglas. If you do not have a car then bus transfers can be organized for a little over $30 per person this is a return ticket from a Cairns Hotel.
Dive Site – 01: Castle Rock
We depart the Marina at 8:30 am and arrive at the first dive site of the day Castle Rock. The journey to the reef (1 hour 15 minutes) all divers are given a detailed dive briefing, we sign all paperwork and are put into buddy groups with fellow certified divers. As the boat prepares to Moore all certified divers are called to the dive deck to gear up. Certified divers are the first ones in the water. This is the same at all three reef sites that we visit on the day.
Dive times are around 50 minutes, visibility pushes out to around 18 meters. This is very surprising as the surface conditions where terrible. Underwater it was beautiful. (These can be the benefits of diving during the winter months from Cairns / Port Douglas. The cooler water generally gives way to fantastic underwater visibility). Although surface conditions were not favorable.
With water temperature sitting near 23/24 degrees Celsius we dove with our own wetsuits. 5mm long sleeve with a hood. This is my usual set up all year round. If you do not have your own gear, not to worry full dive gear is provided, i.e. wetsuit, snorkel, fins, mask, lycra suit, BCD, regulator and dive computer.
On Silversonic all dives are guided by professional dive instructors. We have 5 people in our little dive group including the dive instructor.
As the dive guides know the reefs we are very happy to spot a mantis shrimp, stingrays, white tip reef sharks, many colourful damselfish and tiny glassfish.  After a 45-minute surface interval, we are ready for dive two.
If you are interested to find out which place offers the best diving check our latest article; Is it better to dive from Cairns or Port Douglas?
Dive Site – 02: Turtle Bay
The boat moves a short 15-minute ride to our second dive site of the day, Turtle Bay. Now as the name suggest we were super excited to see lots of turtles. But as it turns out they were not around, instead, we run into a very large Malaba Cod. This guys were super friendly and really came in very close to check us out.  See the photos for a better idea.
Dive Site  – 03: Pavona
After the second dive its time for some lunch, a nice hot and cold buffet with hot soup, beef curry, prawns, rice dishes, sushi, fresh tropical fruits, desert and more.  Just as you finish eating the crew gives the last call for lunch before packing up. The boat moves off to the third dive site of the day. This will be last dive site of the before heading home back to Port Douglas.
Arriving at the third dive site of the day named Pavona the wind is still howling and surface conditions are as rough as can be. We pull on our cold wetsuits and get back in for the last dive of the day. What a beautiful site. Visibility is still pushing near 20+ meters and lots of beautiful vibrant soft and hard corals, anemonefish, glassfish and more large schools of sweetlips and bigeye trevally.
Returning to the boat at around 2:45 pm we get back on board, wash down our dive gear, the crew is busy preparing the boat for the return journey back to Port Douglas Marina. Docking back at the Marina (4:30 pm) we are happy to set foot on land to get away from the rough surface conditions. But one thing that stands out is the fantastic service from all of the crew and the fact this is was still a fantastic day of diving with great visibility.
Conclusion:
Silversonic Dive & Snorkel operate a very sharp tight dive operation. The boat is fast with stabilizers that help keep it calm in rough weather. Weather conditions are not perfect all year round and even if you have booked a dive trip and the skies are grey and windy. Underwater visibility can still push out to 20/25 meters. This makes for some wonderful diving on the Agincourt Ribbon Reefs.
Got a Question? Contact Us on + 61 7 40411638 or send us an email: reservations@cairnsdiveadventures.com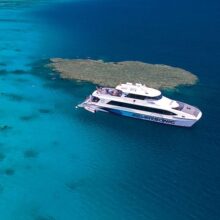 Silversonic provides daily reef tours departing from Port Douglas and visiting the ribbon reefs at Agincourt Reef. 5 hours at reef and up to 3 dives.
Click the links below to find out more.
Can't decide? We have personally been on every Cairns reef and diving trip. We can help you choose the best tour, to suit your experience and budget.
FREE UNDERWATER CAMERA HIRE*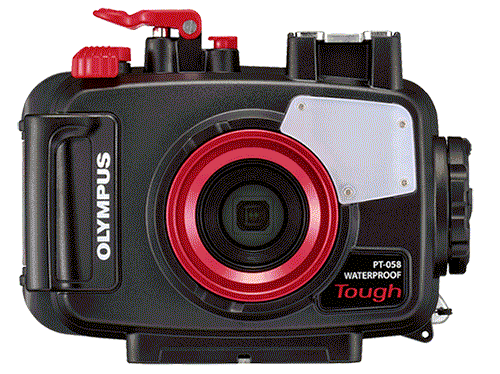 Spend over $550.00 AUD on your Great Barrier Reef tour with us and receive the latest Digital Underwater Camera Hire. Take amazing High-Resolution images and 1080 HD Video.
Not available for any tours to the Islands as fine white sand damages the seals on the cameras and makes them leak!
You need to come into our shop located on the Cairns Esplanade the day before departure to pick up the camera before 5:30 pm. You also need to supply your own SD Camera Card and drop the camera off back at our shop before 5:30pm.
Please Remember there is no other way to collect our cameras! All passengers must come into our shop the day before departure day before 5:30 pm.