Reef Teach – With learning comes appreciation
Cairns Dive Adventures Trip Review
Reef Teach is a two-hour, educational presentation providing a fantastic insight into the Great Barrier Reef, its inhabitants and the evolution and survival of one of the seven wonders of the world. Did I mention it's also fun and engaging? A great way to learn about the reef and why it's so special. Located in…
Reef Teach – With learning comes appreciation
Reef Teach is a two-hour, educational presentation providing a fantastic insight into the Great Barrier Reef, its inhabitants and the evolution and survival of one of the seven wonders of the world. Did I mention it's also fun and engaging? A great way to learn about the reef and why it's so special.
Located in central Cairns city, at 85 Lake Street, upstairs in the Mainstreet Arcade, Reef Teach does evening presentations, Tuesday to Saturday, from 6.30pm until around 8.30pm. It costs just $18 for adults and $9 for children, or a family price of $45 for 2 adults and 2 children.
Arriving at Reef Teach just before the show started, we were warmly greeted by the owner / organiser, and not to mention marine biologist, Gareth Phillips. ? He handed us all a pack containing a fish and coral identification sheet, some A4 paper and a pen. There were so many interesting, amazing and fun facts to learn, it was worth taking notes!
We all helped ourselves to the complimentary tea, coffee and biscuits and went for a walk around the beautifully set up classroom style environment.
The whole room was a feast for the eyes. There were shelves full of different types of coral specimens, walls covered in bright underwater images of fish and corals, floor to ceiling displays of shells and soft toy marine animals hanging from the ceiling.
I browsed through their book section, which contained reef and fish books that would suit everyone from the ages of 2 years old and upwards.? All of the books are for sale, as well as Great Barrier Reef fish identification slates (perfect for divers) and an abundance of colourful and informative wall posters and beautiful framed art.
The show began with a brief introduction to the Great Barrier Reef.? Did you know the Great Barrier Reef is made up of over 3,500 smaller reefs covering over 2,600 kilometres? I didn't either, but I do now! Gareth explained that the reef starts up at Papua New Guinea, off the north coast of Australia, and stretches right down the east coast to where it ends, just north of Bundaberg.
Gareth was clearly passionate about the Great Barrier Reef and as a marine biologist, is drawn to the huge diversity of sea life that lives here, including over 1,500 species of fish and over 9,000 species of shells, to name just a few.
Reef Teach took us on a visual and audio adventure of life under the Great Barrier Reef. Gareth kept us fascinated with stories and facts about the complex but crucial relationships between creatures, including but not limited to, gender changing fish and the cleaner stations, where queuing fish take their turn for a de-fuzz. We watched a video where tiny, transparent cleaner shrimps cleaned and buffed every fish that swam up to them for a service.
Gareth enthusiastically described the life cycle of the reef's coral, from coral spawning, to polyp, to fully grown. While he spoke, he provided examples of different coral specimens for us to pass around and look at. Being able to touch this coral helps to consolidate our understanding and means people are less likely to need / want to touch live corals when they visit the reef.
If you are interested to learn more about the reef check out our latest article – The Ultimate Guide to the Great Barrier Reef
We watched bewitching film footage of sea life, like the Cuttlefish as it changed colour and dashed across the screen, only to be replaced with bright coloured sea slugs.
There was a 10-minute break around 7.40pm. This was a great chance to reload on tea, coffee and chocolate biscuits, plus have the opportunity to question Gareth on anything that had come up in the first part of the session.
With our cups full and curiosity fed, we settled back into our seats for the second part of the show.? This segment covered the pressures facing the reef today and we were educated on the survival and extinction of certain species, conservation, global warming and pollution of the seas.
Gareth explained the effect of over-fishing on the sea and the result of simple and thoughtless actions some people make every day, like throwing a plastic bag on the ground: did you know everything on the ground, at some point, ends up in the ocean?
At the end of the evening we were all given a small keepsake; a Reef Teach bookmark with their Facebook, Twitter and online contact details.? Gareth also invited everyone to stay in touch and contact him with any questions about anything we saw on our Great Barrier Reef dive and snorkel trip. A bit like a personal marine biologist for life!
The room has comfortable seating for 50 people, but can and has on occasion, taken up to 70. We had a small group of five (5) which was nice and personal: they operate the class with a minimum of four (4) people.
Reef Teach are also available to make their presentations to schools, universities and private groups.
THE VERDICT
Reef Teach is a fun, educational-style presentation show, with over 200 beautiful underwater images and film clips presented through PowerPoint. This evening is especially good if you are planning a trip to the Great Barrier Reef and want to learn more about its unique environment, critters and conservation before you go. Their mission is to educate and inform you about what is out there, what you can see and how to ensure it is still there for future generations to enjoy. Reef Teach was a very informative and fun night with a passionate and excited presenter.
Sorry, we couldn't find any posts. Please try a different search.
Click the links below to find out more.
Can't decide? We have personally been on every Cairns reef and diving trip. We can help you choose the best tour, to suit your experience and budget.
FREE UNDERWATER CAMERA HIRE*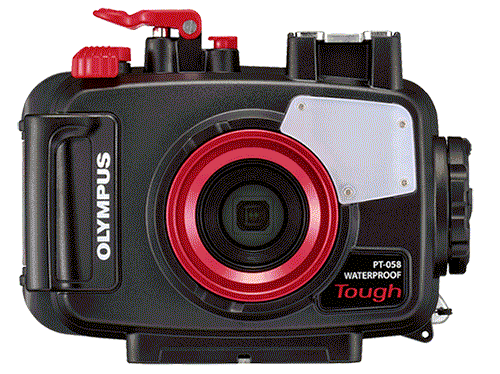 Spend over $550.00 AUD on your Great Barrier Reef tour with us and receive the latest Digital Underwater Camera Hire. Take amazing High-Resolution images and 1080 HD Video.
Not available for any tours to the Islands as fine white sand damages the seals on the cameras and makes them leak!
You need to come into our shop located on the Cairns Esplanade the day before departure to pick up the camera before 5:30 pm. You also need to supply your own SD Camera Card and drop the camera off back at our shop before 5:30pm.
Please Remember there is no other way to collect our cameras! All passengers must come into our shop the day before departure day before 5:30 pm.