Rainy, Windy Day at Green Island Trip Review – Great Adventures
Cairns Dive Adventures Trip Review
Green Island is part of the Great Barrier Reef. It is the closest Great Barrier Reef Island to Cairns with only a 40-minute boat ride.
Rainy, Windy Day at Green Island Trip Review – Great Adventures
Rainy Windy Day at Green Island trip review, with Great Adventures from Cairns. So it's raining and its Windy. What is it going to be like at Green Island? Is it worth going? The answer is yes!
FERRY DEPARTS CAIRNS AT – 8:30 AM
So, my wife, our little 15-month-old son and I decided to have a lovely morning out at Green Island. The day we booked it turned out to be rainy with scattered showers and very windy. Luckily it is only a 40-minute boat ride from Cairns to Green Island.
ARRIVE GREEN ISLAND – 9:20 AM
Arriving at Green Island we walked down the jetty towards the Island and it was extremely windy. My wife's hat blew off and over the side of the jetty so that started the day off well. You should note the months of June/July and August are known as the windy months in Cairns. But this day was a bit of an exception with higher wind conditions than normal. Anyway, we didn't let this affect our day we decided we will make the most of it.
Most people head straight to the Island and over to the far Western Beach, this is where the beach hire is located with deck chairs and to be fair the beach is pretty much out of the wind so not a bad place to base yourself. But I have been to Green Island many times and my favorite spot for snorkeling is straight under the jetty. So, we based our selves on the right-hand side beach, a smaller beach with fewer people, but it does catch the wind a little bit more when the wind direction comes from the East/South/East.
So you might need to set up your picnic behind some of the green bushes that grow next to the beach. This acts as a shelter out of the wind.
SNORKELING UNDER THE JETTY
After a little rest from setting up our beach picnic area, behind some small bushes to stay out of the wind. Our little boy had a great run around on the beach, splashing in the shallow waters. The water is crystal clear at Green Island, you can see very far out from the beach. It is actually very sandy with sea grass growing about 20 meters offshore.
After our little play, together it was time for dad to put on his snorkel, fins, mask and bring the underwater camera. Please note, you do have to swim out a long way from the beach over the sea grass beds before you start to see rocky rubble and the first signs of corals and reef.
At about 50 meters from the beach I swim over to the main Green Island Jetty, it is under the jetty in the dark shadows cast by the jetty that you can find large schools of Sturgeon Fish. Often you can find large schools of Yellow Tail and small Trevally all relaxing and hiding in the shadows of the jetty.
Using my duck diving skills, I fired the camera up and dived down to around 4 meters to try to capture some of the marine life hiding down there. Keep in mind the visibility on this particular day was not that good due to the high wind and a super low run out tide. But I managed to capture a couple of great shots which you can see to the right of this article.
LUNCH TIME
After snorkeling and taking photos for a good 50 minutes, I had pretty much covered all the sections under the jetty so I decided to go back to shore to get warmed up and head over to the cafes and restaurants with my family. We eat a warm beef salad and hot coffee. The cafe/swimming pool area is nice and shady and out of the wind. There are cold fresh water showers and toilets. You can also buy lunch from the 5 different food vending restaurants/cafes.
THE VERDICT
Green Island is one of the shortest open water crossings from Cairns. With only 40 minutes it is a great spot for families with children. The price is not too expensive and it is a good starting point for children to play and for mom and dad to relax on the beach and have a little snorkel under the jetty. It was super windy and a little rainy and cloudy, but we still enjoyed our day. I got to take a bunch of great photos under the jetty. Our little boy got to play, swim and have fun on the beach. My wife also got to relax and soak up the ocean waves splashing on the beach.
Great Adventures offer two departure (8.30am - 10.30am) and return times (2.30pm - 4.30pm) for their full day tours. Flexible option, suitable for families.
Click the links below to find out more.
Can't decide? We have personally been on every Cairns reef and diving trip. We can help you choose the best tour, to suit your experience and budget.
FREE UNDERWATER CAMERA HIRE*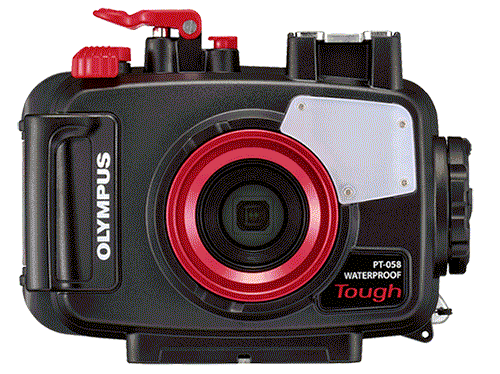 Spend over $550.00 AUD on your Great Barrier Reef tour with us and receive the latest Digital Underwater Camera Hire. Take amazing High-Resolution images and 1080 HD Video.
Not available for any tours to the Islands as fine white sand damages the seals on the cameras and makes them leak!
You need to come into our shop located on the Cairns Esplanade the day before departure to pick up the camera before 5:30 pm. You also need to supply your own SD Camera Card and drop the camera off back at our shop before 5:30pm.
Please Remember there is no other way to collect our cameras! All passengers must come into our shop the day before departure day before 5:30 pm.