Rainy Day on the Reef Dive Trip Review – Tusa Dive
Cairns Dive Adventures Trip Review
Tusa Dive is the best Great Barrier Reef day dive trip operator in Cairns and rainy days on the Great Barrier Reef can be awesome! So don't let the weather get you down, book a berth on T6 for an amazing day on Cairns' Outer Great Barrier Reef.
Rainy Day on the Reef Dive Trip Review – Tusa Dive
Rainy day on the Great Barrier Reef dive trip review, on Tusa Dive from Cairns. So it's raining. What is it going to be like on the reef? Is it worth going? The answer is awesome and yes! You get wet when you dive anyway (doh!), so the rain doesn't matter and beneath the surface, there's some surprises waiting for you.
We chose Tusa Dive to spend our rainy day on the reef. These guys are locally owned and operated. Their boat specialises in dive trips, while also catering to snorkelers and introductory divers. It is one of the few Cairns reef day tour boats to allow divers to dive unguided with their buddies, this is brilliant for those wanting to take underwater photos and explore the reef in their own time.
Our Tusa Dive day began with check-in at the T6 boat at 7.40am, which was moored on the A-Finger of Cairns' Marlin Marina. The crew welcomed everyone aboard and there was complimentary tea, coffee, biscuits, bread rolls and focaccias.
Tusa Dive's T6 is a spacious boat and everyone was provided with relevant paperwork to complete, being snorkel and/or dive waiver forms. As the boat got underway, pulling out of Cairns at around 8am, the crew went on to provide everyone with an official welcome, orientation of the vessel and overview of the day ahead.
The passengers were then separated into groups, for specific briefing information. Tusa is licensed to carry up to 100 guests, but they limit passengers to just 60, ensuring everyone has space to relax and enjoy the day. On today's trip, there were about 45 passengers on board. Of this, 15 were certified divers, 12 were going to try an introductory dive and the rest were snorkelers.
The certified divers were provided their own briefing by members of the dive crew. The crew introduced themselves and identified who was diving with a buddy or needed to be allocated one. Divers travelling by themselves were then matched with other guests of similar dive experience.
Tusa does allow guided or unguided diving. All of the reef sites are easy dives, if you want to go unguided, with comprehensive maps and briefings provided before each site. Those divers wanted to go guided, are asked to pay an additional $10 per person, per dive.
The certified dive briefings covered the equipment and its use, as well as general dive and safety information. Once the briefings were completed, there was time to just relax, as this fast and comfortable catamaran made its way to the Outer Great Barrier Reef.
The day was not sunny. It was overcast with passing showers all day. We weren't bothered, as you're going to get wet diving anyway. At around 9.20am the divers were called to the back deck, to gear up and get ready for the first dive of the day. The divers are always the first ones in the water, which is really exciting. Also worth mentioning the great dive service.
The crew are there to assist you with your dive gear (if you need help), there is mask defogger available for everyone and they will even put your fins on for you, as you reach the edge of the dive deck and prepare to splash down. Certified divers can book 1, 2 or 3 dives and there are packages available for full gear hire, or just tanks and weights.
DIVE 1: 'FISH BOWL' – HASTINGS REEF – 9.50AM
As above, it was a rainy day on the reef, so we splashed down not sure what to find. What we did find, blew our minds – Manta Rays!! Of course the Great Barrier Reef is home to Manta Rays, but it is unusual to see them on a day dive trip from Cairns. How exciting to see one today and on our very first dive! Awesome! Once that excitement had passed, literally gliding off along the coral wall, we set out to explore the rest of the Fish Bowl. We went to a maximum depth of 16.9m and dived for around 50 minutes, seeing lots of colourful chromis and glass fish darting around the hard and soft corals.
Climbing back aboard Tusa, the dive crew let us know it was only a short surface interval (of around 20 minutes) between dives. They suggested we could leave our suits on and have some fresh water and fruit, while we waited for the tanks to be filled.
DIVE 2: 'FRONT BOMMIE' – HASTINGS REEF – 11AM
The 'Front Bommie' at Hastings Reef is a beautiful site to dive. It's called 'Front Bommie', as it is located at the front of the boat, when the boat is moored. This means it's a quick swim under the boat to get there, which provided us with another great sight, a massive Barracuda. Love seeing these guys and they aren't always 'hanging around' for photos.
This dive lasted 48 minutes and we went to a maximum depth of 14m. The 'Front Bommie' was home to lots of glass fish and chromis, hard and soft corals, sea whips and more. We climbed back aboard Tusa Dive's T6 at around 11.45am and dried off, to get ready for lunch.
Lunch is served from 12pm and while the guests eat, the boat is moved to the second dive site of the day. Tusa Dive has a roving permit and is licensed to visit 16 Outer Great Barrier Reef sites. They always select the best sites on the day, to maximise experience, pending weather and conditions. They will always visit 2 sites on each reef day trip.
Tusa's lunch is healthy, delicious and fresh. It's got a great variety of healthy salads, cold meats, cheeses and bread rolls. There's even hot soup, if you need to warm up the internal tanks. T6 moored at the second reef site at around 12.55pm and we were back to the dive deck, to prepare for our third and final dive of the day.
DIVE 3: 'DIVERS WORLD' – SAXON REEF – 1.15PM
Entering the water, the visibility was not great. This isn't a big deal, as you can swim close to the coral gardens and walls, looking for the little critters. We dove to a maximum depth of 10m and saw baby shrimp, sand fish, chromis, butterflyfish and parrotfish. It was a gentle dive and a nice way to end the dive day.
Climbing back aboard T6, there was about an hour before departure, so there was the option to go snorkelling or just chill out with a refreshing beverage from the on-board bar. We chose the latter. T6 has two levels of air-conditioned interior, both have large panoramic windows providing views over the surrounding reef and Coral Sea.
At 3pm, T6 packed up and started the return journey to Cairns. Guests can review the above and underwater photographs taken throughout the day, which are now available for sale. These make a great souvenir item. The bar sells hard and soft drinks, chocolates and chips.
Tusa Dive pulled back into Marlin Marina on time at 4.20pm. The crew lined up to say farewell and if you have booked a hotel transfer, then the clearly marked mini bus is waiting to take you home.
THE VERDICT

Tusa Dive is the best Great Barrier Reef day dive trip operator in Cairns. The crew, skipper, boat and dive equipment is excellent. The way the day operates caters to the certified scuba divers, while still providing introductory divers and snorkelers with a fantastic day trip. Certified divers can go off and explore the reefs by themselves, in their buddy pairs, which is really good for photographers! They also have a dedicated camera bucket to store your camera softly, when you are back on board the boat. The crew gave very good dive briefings and you could dive more than 50 min and they were happy! Would highly recommend TUSA to certified divers of all experience levels, including those travelling with non-diving family and friends.
Rainy days on the Great Barrier Reef can be awesome! You will still see all of the amazing corals and fish, but there's the added bonus of maybe seeing some less frequently spotted critters, like a Manta Ray or Barracuda. You also don't have to worry about sunblock.
TUSA Reef Tours provide small group Certified Diving and Snorkeling on the Great Barrier Reef. One of newest day trips from Cairns with over 5 hours on the reef, visiting 2 locations. Outstanding Customer Service!
Click the links below to find out more.
Can't decide? We have personally been on every Cairns reef and diving trip. We can help you choose the best tour, to suit your experience and budget.
FREE UNDERWATER CAMERA HIRE*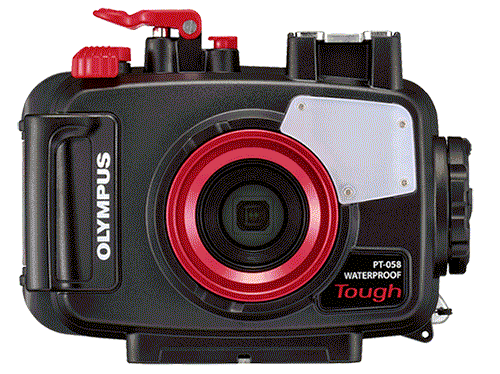 Spend over $550.00 AUD on your Great Barrier Reef tour with us and receive the latest Digital Underwater Camera Hire. Take amazing High-Resolution images and 1080 HD Video.
Not available for any tours to the Islands as fine white sand damages the seals on the cameras and makes them leak!
You need to come into our shop located on the Cairns Esplanade the day before departure to pick up the camera before 5:30 pm. You also need to supply your own SD Camera Card and drop the camera off back at our shop before 5:30pm.
Please Remember there is no other way to collect our cameras! All passengers must come into our shop the day before departure day before 5:30 pm.