Quicksilver Cruises Review
Cairns Dive Adventures Trip Review
This is a great reef tour for people of all ages and abilities that are staying in Port Douglas. There's lots of inclusions and activities (underwater observatory, semi-submersible tours, fish feeding and snorkelling) meaning swimmers, non-swimmers and scuba divers (diving is an optional extra) will all enjoy the day. The Quicksilver boat is large and...
Quicksilver Cruises Review
Quicksilver Cruises are one of the iconic reef tourism operators in Tropical North Queensland.? They have won multiple tourism awards and are recognised by Ecotourism Australia with Advanced Ecotourism and Climate Action accreditation.? Their wavepiercer catamaran provides daily Outer Great Barrier Reef pontoon tours to and from Port Douglas to the Agincourt Ribbon Reefs, providing guests with 3.5 hours to swim, snorkel, dive and enjoy other pontoon activities.? The boat is smooth and comfortable and this day tour is perfect for guests of a range of ages and abilities.
Check-in for Quicksilver Cruises Outer Great Barrier Reef trip is from 9.30am at their offices inside Marina Mirage, Port Douglas.? If you are staying in Cairns, you can choose to self-drive (as we did) or book a coach transfer along the scenic Captain Cook Highway. Port Douglas is approximately a 70-minute drive from Cairns.
Once you have your boarding passes, it's a very short stroll along the timber boardwalks down to the large silver catamaran. You can't miss the boat.? At 45.5m long it's one of the largest in the reef tour fleet and its distinctive grey hull is emblazoned with the Quicksilver logo; if you miss all of that, there are crew members there to meet and greet you.
Today is a family day out on the reef for us, travelling with our 1-year-old baby, his pram and assorted paraphernalia.? The pram went up the boarding ramp quite easily and there was plenty of space to 'park' it on the lower air-conditioned level, where complimentary tea, coffee and biscuits were being served. There is also a baby-change table facility on the boat and the crew will warm up bottles and food for you.
The Quicksilver wavepiercer catamaran has three levels of seating.? The lower-level is fully-conditioned, the second level has interior and exterior seating and the upper level is a sun deck.? The boat can carry up to 450 guests and with the Sun Princess Cruise Ship in town, it was travelling at almost full capacity the day we visited, and it's important to note there was still plenty of room for everyone to travel comfortably.
We could not have picked a better day to visit the reef!? Saturday 16 November 2013 was postcard perfect.? The wind forecast was for 15 knots, but it was more like 0-5 knots.? The blue sea was crystal clear and calm, the sky arched overhead with fluffy white clouds.? It was hot (it is at this time of year) at 32 degrees Celsius, but this just made the water all the more inviting.
Anyway, back to the boat.? Once everyone was aboard, Quicksilver finalised its preparations and departed at 10.10am.? Briefings were provided on the journey out (welcome, safety, trip and dive), as was a Marine Biologist presentation and slide show. There was plenty of time to relax, enjoy the views and check-out the super cute retail range (toy turtles etc) available for sale at the on-board bar.? We arrived at the Agincourt Reef pontoon at 11.30am and it's a very easy transfer from boat to pontoon, on a covered ramp.
My husband and I were taking turns at diving today (divers can do up to two (2) dives on a Quicksilver Cruises day tour) so on arrival, my husband went straight to the dive area to prepare for his dive.? I took the time to explore the two-level pontoon and its underwater observatory.
Certified scuba divers took their first dive of the day at 12pm (more on this below).? While he dived, I grabbed some lunch from the hot and cold buffet and took our toddler back on the boat to eat in air-conditioned comfort.? Added bonus of being on the boat rather than the pontoon, our toddler could wander about while Mummy had some time to eat her food.
DIVE 1: QUICKSILVER PONTOON – AGINCOURT REEF – 12PM
All dives on Quicksilver Cruises are guided by a dive master, this includes certified dives.? Our dive group consisted of four (4) people. Water entry is walking down the pontoon stairs and then descending down drop lines to a submerged platform at around 5m, before heading out to explore the reef which is just metres away.? There was a lot to see, including a Moray Eel hiding in the pontoon mooring blocks, hard and soft corals, striped humbugs, a stunning anemone with pink anemonefish, giant clams, a hawksbill turtle, sea fans, red bass and more.? The dive lasted 40-minutes with a maximum depth of 12m; making our way back to the pontoon, I spotted a simply massive Queensland Grouper underneath the pontoon, but he moved off as I tried to get a closer look.
Back on the pontoon there was time to have some lunch, before we swapped parenting duties and it was Mummy's turn to dive.? The buffet lunch was served until 1.30pm and replenished throughout the day, ensuring there was still plenty of food for divers to enjoy.
The second dive was scheduled for 1.40pm, which happened to be the same time our toddler decided to have a nap in his pram.
DIVE 2: QUICKSILVER PONTOON – AGINCOURT REEF – 1.40PM
I was excited to enter the blue water, which I had been jealously gazing over for the past couple of hours.? It was a comfortable 28 degrees Celsius, which meant I only had to dive in a lycra suit*.? Descending over the corals one of the first things I saw was a large anemone home to several resident anemonefish, a great way to start the dive. Other highlights included seeing nudibranchs, parrotfish, Christmas tree worms, schools of fusiliers, butterflyfish, chromis and a large flowery cod.? I also spotted the massive Queensland Grouper and spent my 3-at-5 safety stop hanging out with a six-banded angelfish and some unicornfish.? The dive had a maximum depth of 12m and lasted 40-minutes.
*Lycra suits are available for hire from $7 each. Tokens can be purchased on the boat and redeemed on the pontoon.
After diving, I had about 8-minutes for a quick snorkel before it was time to reboard the boat.? Semi-submersible tours had been running throughout the day, and are included in the ticket price, but I just wanted to spend my last moments in the water.? Snorkelers enter the water via submerged steps and platform.? Bouyancy noodles and vests are available if required.? ? The reef is a short swim away and you are quickly surrounded by a myriad of small fish.? Even the lifeguards were making the most of being in the water today: diving down amongst the swimmers.
There were a range of optional extra activities on board that we did not do, including guided snorkel tours, scenic helicopter flights and helmet diving.? These can be booked on the day, on the boat.
At 2.45pm it's time to board the catamaran again and prepare for the 3pm departure.? The boat departs on-time and all too soon we are back in Port Douglas, berthing at Marina Mirage at 4.30pm.
VERDICT:
This is a great reef tour for people of all ages and abilities that are staying in Port Douglas. There's lots of inclusions and activities (underwater observatory, semi-submersible tours, fish feeding and snorkelling) meaning swimmers, non-swimmers and scuba divers (diving is an optional extra) will all enjoy the day. The Quicksilver boat is large and comfortable, the pontoon is spacious and covered and the adjacent reef is good for snorkelers and divers. This is the only pontoon trip from Port Douglas.
The Ultimate Great Barrier Reef Cruise - Quicksilver Cruises provides the only Port Douglas Great Barrier Reef pontoon tour, departing Marina Mirage daily. Can snorkel and dive, Semi-Submarines & Underwater Observatory.
Click the links below to find out more.
Can't decide? We have personally been on every Cairns reef and diving trip. We can help you choose the best tour, to suit your experience and budget.
FREE UNDERWATER CAMERA HIRE*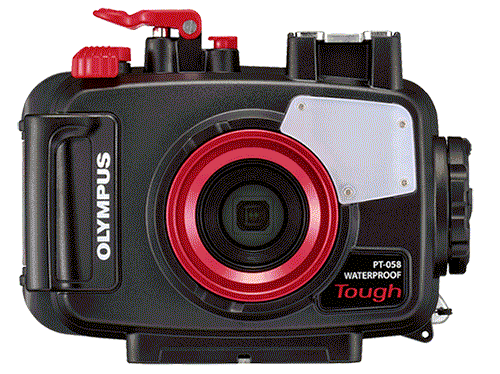 Spend over $550.00 AUD on your Great Barrier Reef tour with us and receive the latest Digital Underwater Camera Hire. Take amazing High-Resolution images and 1080 HD Video.
Not available for any tours to the Islands as fine white sand damages the seals on the cameras and makes them leak!
You need to come into our shop located on the Cairns Esplanade the day before departure to pick up the camera before 5:30 pm. You also need to supply your own SD Camera Card and drop the camera off back at our shop before 5:30pm.
Please Remember there is no other way to collect our cameras! All passengers must come into our shop the day before departure day before 5:30 pm.