Poseidon Port Douglas Dive Review
Cairns Dive Adventures Trip Review
Poseidon offers a tidy day tour operation from Port Douglas to the Agincourt Ribbon Reefs, on the Great Barrier Reef. The three (3) reef sites offer a variety of things to see and do and this trip would suit confident swimmers / snorkelers and certified divers, who will certainly appreciate the spacious dive deck and...
Poseidon Port Douglas Dive Review
Poseidon runs daily dive and snorkel tours from Port Douglas to the Great Barrier Reef's Agincourt Ribbon Reefs. Visiting three (3) separate reef sites each day, guests have just over four (4) hours to explore the reefs with on-board activities including snorkeling and certified diving. It's a busy day and if divers are choosing to do the three (3) full dives, then there won't be any time for snorkeling.
The Agincourt Ribbon Reefs have a variety of marine life and this tour includes transfers from Port Douglas (pick-up from Cairns can be arranged at extra cost), morning and afternoon tea and a tropical buffet lunch, including prawns.
We chose to self-drive to Port Douglas for our Poseidon day tour, enjoying the early morning cruise along Cairns' very own great coastal road. Arriving into Port Douglas around 7.30am, there was time for a quick coffee at Marina Mirage before checking-in at the boat at 8.10am.
The boat has brightly coloured signage, making it easy to find, and friendly staff are waiting to greet you. The weather (and water) is warming up at this time of year (November) and the forecast for today is sunshine with 15-20knots south-easterly winds. For anyone suffering from sea-sickness, preventative medication was available on board ($3 for 2 tablets).
Poseidon is a shoe-free day: guests are invited to place their shoes in to a tub, so for your convenience, wearing sandals / thongs is a good idea (rather than shoes and socks). On boarding, guests were given all of their dive / snorkel safety paperwork, which was completed while we enjoyed the complimentary tea, coffee, muffins and fruit.
Poseidon is a 24m catamaran. It has two decks and offers air-conditioned interior seating and exterior seating, either undercover or in the sun: it's a non-smoking boat. There were 59 people on board for today's day tour, although the boat can take up to 90 guests. There are two (2) toilets on-board and a shower on the back deck, which is also home to a large and well-stocked dive deck.
With the sun shining and the welcome, safety and equipment briefings all underway, Poseidon pulled out of Port Douglas' Marina Mirage around 8.37am, to commence its 90-minute trip to the Agincourt Ribbon Reefs. The first part of the day was full of information and presentations, including one by Liam, the on-board underwater photographer, who rents cameras from $65 a day and takes and sells pictures of everyone experiencing the Great Barrier Reef.
Of the 59 guests on-board today, 13 were certified divers and the rest were snorkelers. Ages ranged from those in their 20s to 70s. A diverse mix of people all excited to explore the reef, which we arrived at around 10.10am.
The boat visits three (3) reef sites and guests can choose between snorkeling or taking up to three (3) certified dives. The tour includes a complimentary marine biologist guided snorkel tour, flotation devices (if required), snorkel equipment, site briefings and a reef interpretation presentation. All certified dives are guided by the professional dive crew and packages are available for those with and without their own equipment. All of Poseidon's dive tanks are large, offering extended bottom time for even the most air-hungry divers. It's also worth noting private dive guides can be arranged at extra cost.
Poseidon promotes itself as offering tender drop-offs for certified divers, although with the tenders undergoing maintenance on the day we visited, all water entry was giant stride off the side of the boat.
DIVE 1: 'ANYBODYS' – AGINCOURT RIBBON REEFS – 10.20AM
Splashing down into the water, I immediately noticed the lovely warm temperature of around 26 degrees Celsius. This is usual for November and the Great Barrier Reef is on track to reach its preferred conditions for coral spawning later this month. Snorkelers received a briefing on the boat while certified divers entered the water, which means this first site was ours to explore on our own for a little while. Our first dive lasted 49-minutes and went to a maximum depth of 18.3m with visibility of around 15m. Some of the highlights included seeing large schools of yellow-tailed fusiliers, diagonally-banded and spotted sweetlips, cuttlefish, sea whips, large plate coral formations and spine-cheek anemone fish.
Climbing back aboard, we refreshed with complimentary water, fruit and biscuits, while Poseidon moved to its second reef location. For those interested, an informative reef interpretation presentation was provided on the top deck, with a range of 'show and tell' materials (posters, maps and pictures). We arrived at the second reef site, on Agincourt's Ribbon Reef #4 around 11.50am.
DIVE 2: 'HARRY'S BOMMIE' – AGINCOURT RIBBON REEFS – 11.54AM
It was another giant stride water entry, descending to our maximum dive depth of 14.2m before gently ascending our way around the bommie. Harry's Bommie is a good sized coral outcrop, rising from the ocean floor to plateau just a few meters beneath the surface, making it good for snorkelers and divers. There was lots to see, including a ball anemone with resident pink anemonefish, feather stars, giant clams, a reef shark, maori wrasse, lots of blue-green chromis, two large bumphead parrotfish and a school of striped fusiliers. The dive lasted around 49-minutes.
The fresh buffet lunch was served on-board Poseidon from 12.15-1pm, it consisted of a selection of fresh salads (potato, pasta, green), ham, beef, prawns, tandoori chicken and rolls. Drinks were available to purchase from the bar and a tab was kept, with everyone to pay at the end of the day. For divers, there was still plenty of food available at the end of the second dive (which is sometimes a problem on other boats). While we ate, Poseidon moved to its third and final destination for the day.
DIVE 3: 'THE MAZE' – AGINCOURT RIBBON REEFS – 1.34PM
The Maze is a wall dive and being our last dive of the day, it was our shallowest with a maximum depth of just 14m. During the 40-minute dive we saw spotted sweetlips, blue-green chromis, giant clams, lizard fish, angelfish, sea fans, sea whips, coral trout and a hawksbill turtle. There were some swim throughs but we did not take advantage of them: we were back on the boat around 2.20pm.
The crew did a thorough headcount and Poseidon departed the reef around 2.45pm. The journey back was comfortable and a delicious selection of complimentary cheese and crackers, chocolate cake and ANZAC slice was served for our enjoyment. The friendly crew spent a lot of time interacting with everyone, asking about their day and the professional photos were available for viewing and purchase (3 photos for $45 on a CD). Poseidon arrived back into Port Douglas' Marina Mirage at 4.15pm and then it was the 80-minute drive back to Cairns.
VERDICT:
Poseidon offers a tidy day tour operation from Port Douglas to the Agincourt Ribbon Reefs, on the Great Barrier Reef. The three (3) reef sites offer a variety of things to see and do and this trip would suit confident swimmers / snorkelers and certified divers, who will certainly appreciate the spacious dive deck and large tanks. If you choose to do the three (3) dives then there isn't much time for snorkeling, or relaxing with any non-diving companions, so a good idea to take this trip if everyone in your party is a diver (or all non-divers). The crew is professional and friendly and the boat comfortable.
Poseidon provides daily tours from Port Douglas to the Agincourt Ribbon Reefs, visiting three (3) separate reef sites. Suitable for scuba divers and snorkelers. Great passenger to crew ratio.
Click the links below to find out more.
Can't decide? We have personally been on every Cairns reef and diving trip. We can help you choose the best tour, to suit your experience and budget.
FREE UNDERWATER CAMERA HIRE*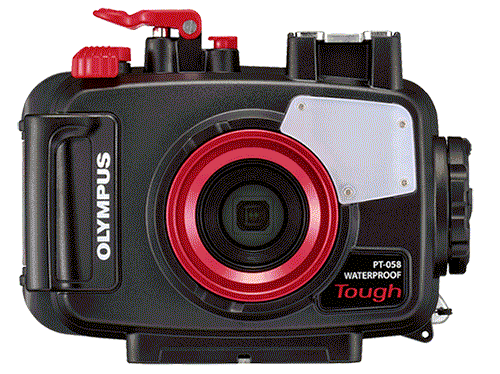 Spend over $550.00 AUD on your Great Barrier Reef tour with us and receive the latest Digital Underwater Camera Hire. Take amazing High-Resolution images and 1080 HD Video.
Not available for any tours to the Islands as fine white sand damages the seals on the cameras and makes them leak!
You need to come into our shop located on the Cairns Esplanade the day before departure to pick up the camera before 5:30 pm. You also need to supply your own SD Camera Card and drop the camera off back at our shop before 5:30pm.
Please Remember there is no other way to collect our cameras! All passengers must come into our shop the day before departure day before 5:30 pm.